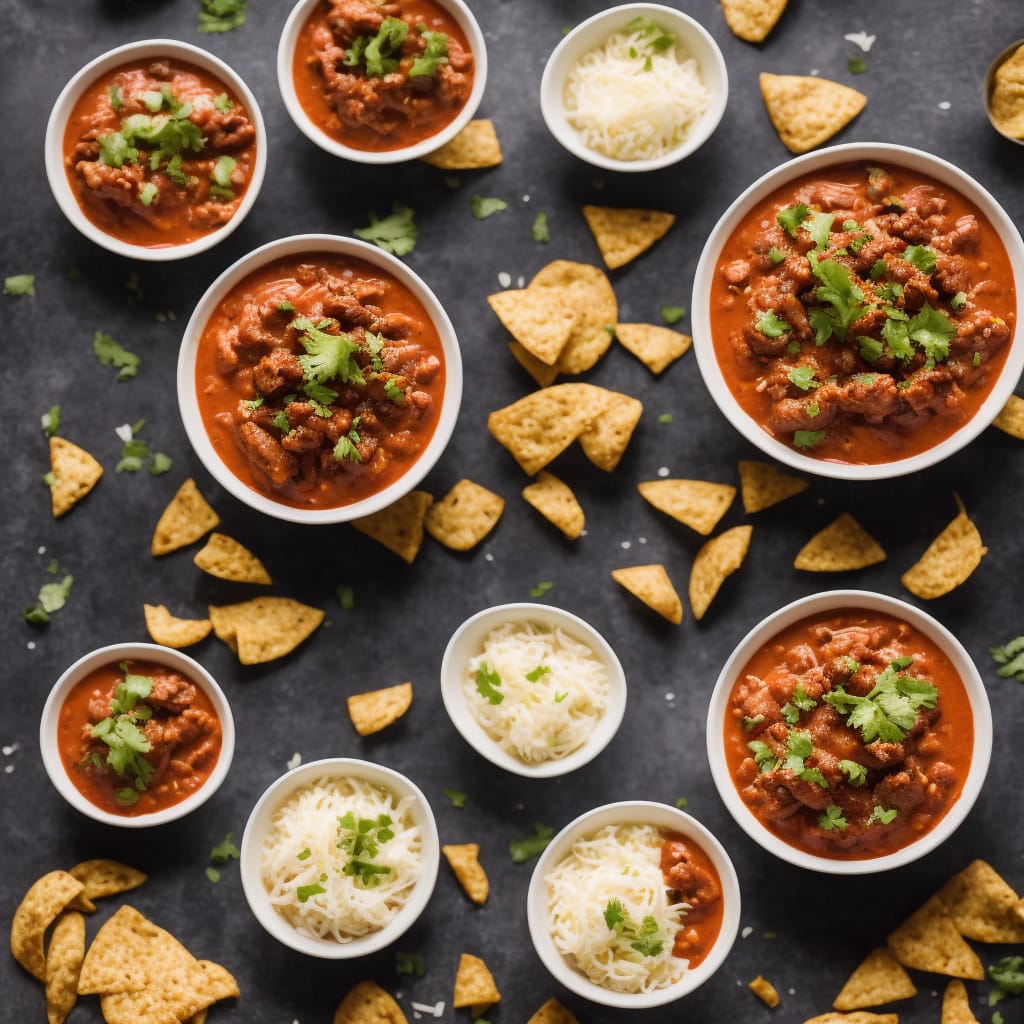 Queso con Carne Recipe
How To Make Queso con Carne Recipe
Need something to amp up the flavor on your appetizers? Look no further from our delicious dip recipes. Together with an array of sauce recipes, these delightful flavorings are sure to enhance any meal. We have a variety of recipes, from savory marinara sauces to sweet cinnamon dips. Pair off these yummy dip recipes with your favorite finger foods and snacks for a more delightful treat!
Ingredients
1 lb ground beef
1 tsp chili powder
1/2 tsp cumin
1/2 tsp garlic powder
1/2 tsp onion powder
1/4 tsp salt
1/4 tsp black pepper
1/2 cup diced tomatoes
1/4 cup diced green chilies
2 cups shredded cheese (such as cheddar or Monterey Jack)
Tortilla chips, for serving
Instructions
In a large skillet, cook the ground beef over medium heat until browned. Drain any excess grease.

Add the chili powder, cumin, garlic powder, onion powder, salt, and black pepper to the skillet. Stir well to coat the beef with the spices.

Stir in the diced tomatoes and diced green chilies. Cook for an additional 5 minutes, until heated through.

Preheat the oven to 350°F (175°C).

Transfer the beef mixture to a baking dish. Sprinkle the shredded cheese evenly over the top.

Bake in the preheated oven for 10 minutes, or until the cheese is melted and bubbly.

Remove from the oven and let cool for a few minutes.

Serve the Queso con Carne warm with tortilla chips for dipping.
Nutrition
Calories :

380kcal

Total Fat :

24g

Saturated Fat :

12g

Cholesterol :

100mg

Sodium :

490mg

Total Carbohydrates :

6g

Dietary Fiber :

1g

Sugar :

2g

Protein :

34g