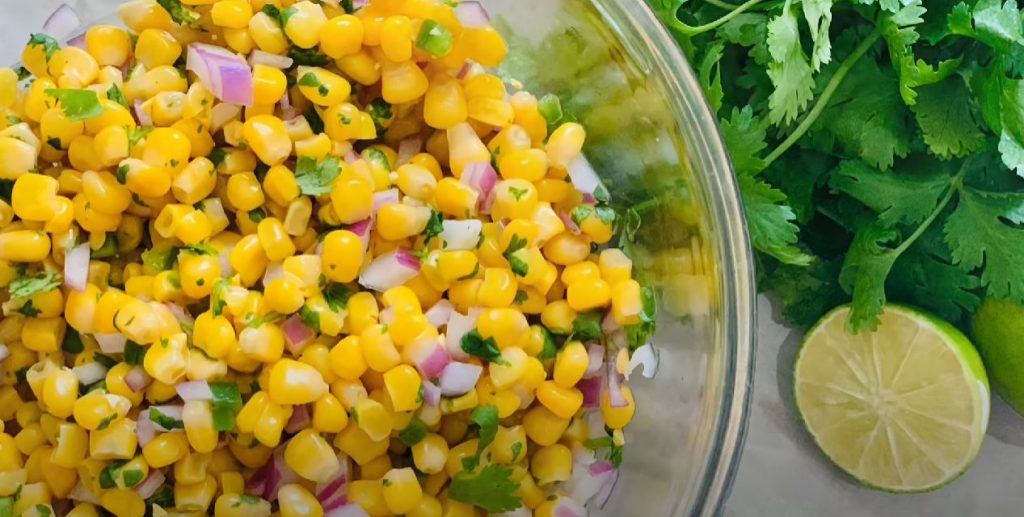 Fresh Corn Salsa Recipe
How To Make Fresh Corn Salsa
This corn salsa is packed with crunchy corn, spicy jalapenos, and creamy avocado for a delightful snack that works great with tacos and burritos!
Instructions
In a medium serving bowl, combine all of the ingredients. Stir to combine.
For best flavor, allow the salsa to marinate for 20 minutes before serving.
Adjust to taste, serve with chips, and enjoy!
Recipe Notes
*Use 1 jalapeno for mild-medium salsa or 2 for more spicy salsa.
For more zing, add about 1 teaspoon more vinegar or 1 tablespoon more lime juice.
For more flavor overall, add another pinch of salt. For more spice, add more jalapeño.
This salsa keeps well in the refrigerator, covered for 3 to 4 days.
Nutrition
Monounsaturated Fat: 

2.63g
Polyunsaturated Fat: 

0.72g