This isn't so much a recipe as a method. We grow our own herbs and, since there's only the two of us, often have far more than we need. Freezing herbs is a great way to have them on hand for future recipes.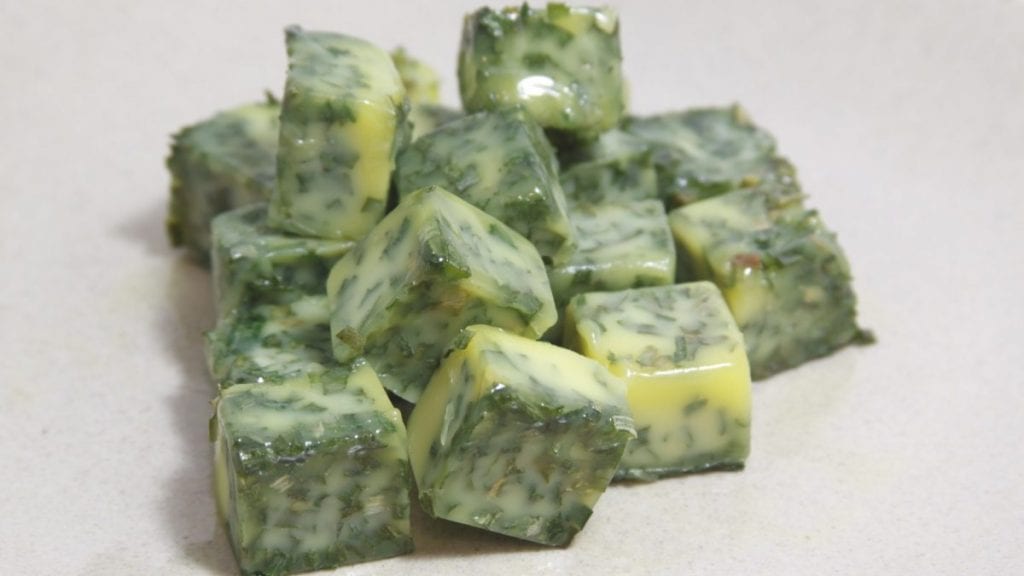 Freeze Your Herbs Recipe
How To Make Freeze Your Herbs
Instructions
Chop your herbs small enough to fit into each section of an ice cube tray, filling up each one halfway.

Top off with boiled water which helps the herbs retain their flavor and color and freeze.

When frozen, remove from trays and wrap tightly in plastic wrap, removing as much air as possible.

Store that in a baggie.
Topics: