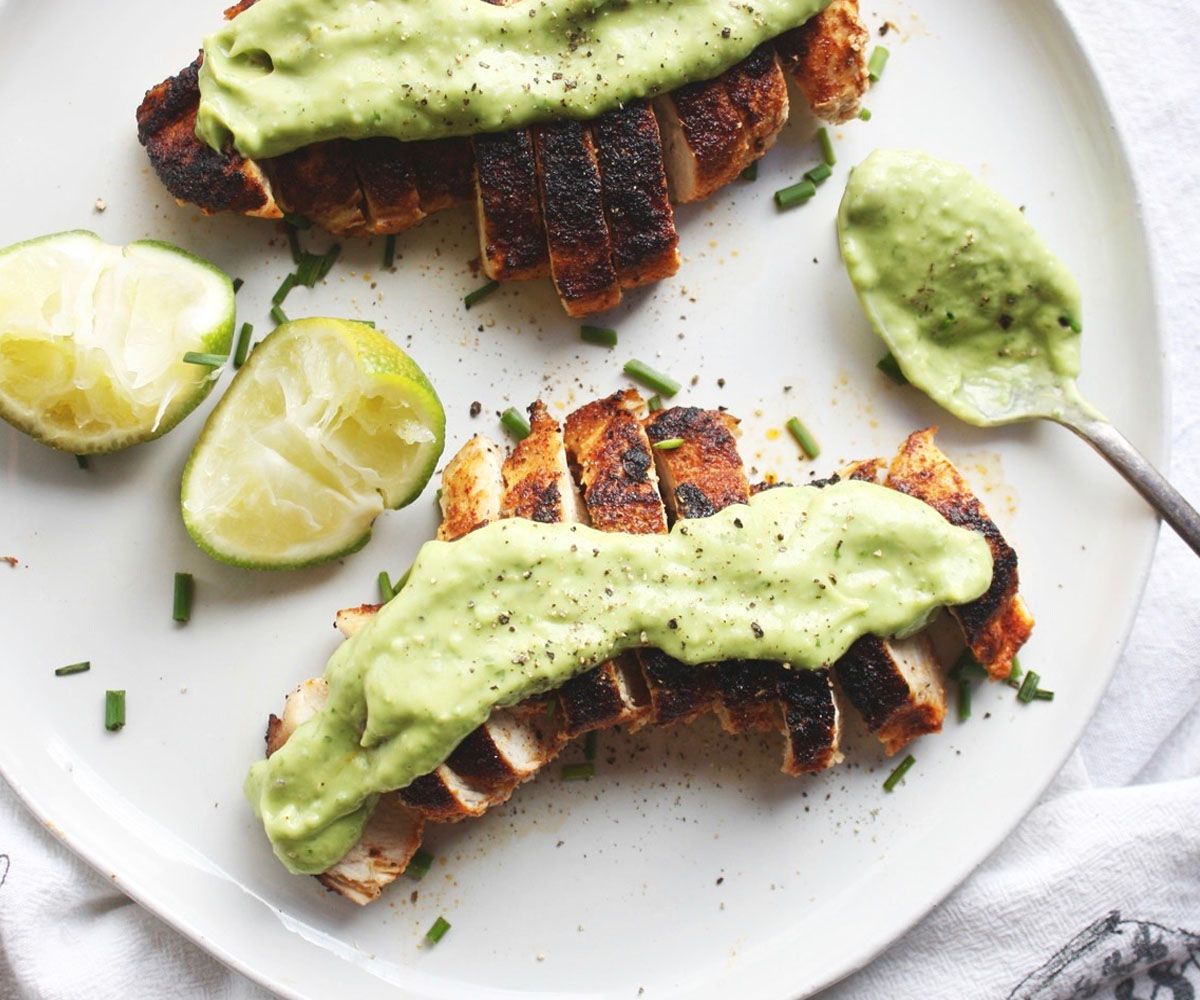 Blackened Chicken with Avocado Cream Sauce Recipe
How To Make Blackened Chicken with Avocado Cream Sauce
Need something to amp up the flavor on your appetizers? Look no further from our delicious dip recipes. Together with an array of sauce recipes, these delightful flavorings are sure to enhance any meal. We have a variety of recipes, from savory marinara sauces to sweet cinnamon dips. Pair off these yummy dip recipes with your favorite finger foods and snacks for a more delightful treat!
Ingredients
4 boneless, skinless chicken breasts
2 tbsp blackening seasoning
2 tbsp olive oil
2 avocados
1/4 cup Greek yogurt
1/4 cup sour cream
1 garlic clove, minced
1 tbsp lime juice
Salt and pepper, to taste
Chopped fresh cilantro, for garnish
Instructions
Preheat grill or grill pan over medium-high heat.

Sprinkle blackening seasoning evenly on both sides of chicken breasts.

Drizzle olive oil over chicken and rub the seasoning into the meat.

Place chicken on the grill and cook for about 5-7 minutes per side, or until cooked through.

Meanwhile, prepare the avocado cream sauce. In a blender or food processor, combine avocados, Greek yogurt, sour cream, minced garlic, and lime juice. Blend until smooth and creamy. Season with salt and pepper to taste.

Remove cooked chicken from the grill and let rest for a few minutes.

Serve the blackened chicken with a dollop of avocado cream sauce on top. Garnish with chopped fresh cilantro.
Nutrition
Calories :

320 kcal

Total Fat :

18g

Saturated Fat :

4g

Cholesterol :

80mg

Sodium :

880mg

Total Carbohydrates :

10g

Dietary Fiber :

5g

Sugar :

2g

Protein :

29g