Let's admit it, when we imagine a thinly sliced roast beef partnered with sesame seed buns, we are reminded by the bursting flavors experienced by our taste buds. Here's one important piece to the whole sandwich experience—Arby's sauce. Yes, the sauce with a whole different kick—it's not merely ketchup, but it's a flavorsome barbecue-flavored sauce that is really hard to resist. It makes you want to use this condiment in other snacks, too. Like with this homemade Arby's Curly Fries, or mozzarella sticks.
At some point, we have all wondered what is in Arby's sauce and what makes it so good. This homemade recipe does not have any secret ingredient or any high-sounding recipes. This also does not require special cooking skills. This is an easy-to-throw-together recipe that will consume only a couple of minutes of your time. It adds flavor to any meal and also gives out a vibe of the 1960s when this tangy sauce was first served in restaurants. 
All that this recipe requires are pantry ingredients and will cost you only a couple of bucks. You can even go the extra mile and recreate its unfathomable pair—Arby's Roast Beef Sandwiches. 
What Type Of Sauce Is Arby's Sauce?
We have all once wondered what exactly is Arby's Sauce? Arby's red sauce is their signature ketchup with a slightly spicy added flavor from tabasco sauce. It only has that little kick of tabasco spice. It's seasoned with garlic powder, onion powder, salt, and pepper to give you that authentic savory flavor that can be paired with a range of dishes from Arby's. Try our recipe and make one at home today!
Tips On How To Make Your Homemade Sauce Better
If you find that your homemade sauce is too sour for your taste, sweeten it a bit by adding liquid sugar or corn syrup. Take a taste test, then add sweeteners until you are satisfied with the taste.

Make your Arby's sauce thick enough by adding a teaspoon of cornstarch or clear gel. Little amounts should do the trick. Just mix until you see the sauce get thick.

A signature of their sauce is its distinct consistency. To achieve this, add some water while mixing the ingredients. For every few seconds of mixing, taste to check if the taste has met your liking or when it achieves the Arby's-like flavor.
What To Pair With Arby's Sauce?
The tangy savory sauce is a great condiment not only for Arby's menu. As to why we made a homemade version of the sauce, is that we always miss the taste the moment we step out of the diner.
If you're one for having ketchup or spicy sauce on your burgers, try pairing this sauce with our

Nigella's High-Speed Hamburger

. The slight spiciness of Arby's sauce will give this burger an additional kick. The tangy savory flavor of Arby's sauce will definitely compliment the burger's caramelized onions. Creating a new spiral of flavor. Plus, the recipe is exactly how it sounds. It's a burger you can whip up in 9 minutes. Perfect for those lazy midnight snacks. Or you can have fried chicken as fries. Intriguing, isn't it? 

Pair your homemade Arby's sauce with our

Chicken Fries Poutine

. It's a juicy fried fries-cut chicken breast topped with cheese curds and gravy. Try this hearty dish for a filling and delicious snack.
Make your meals and snacks a satisfying one with a touch of Arby's by making this homemade Arby's sauce.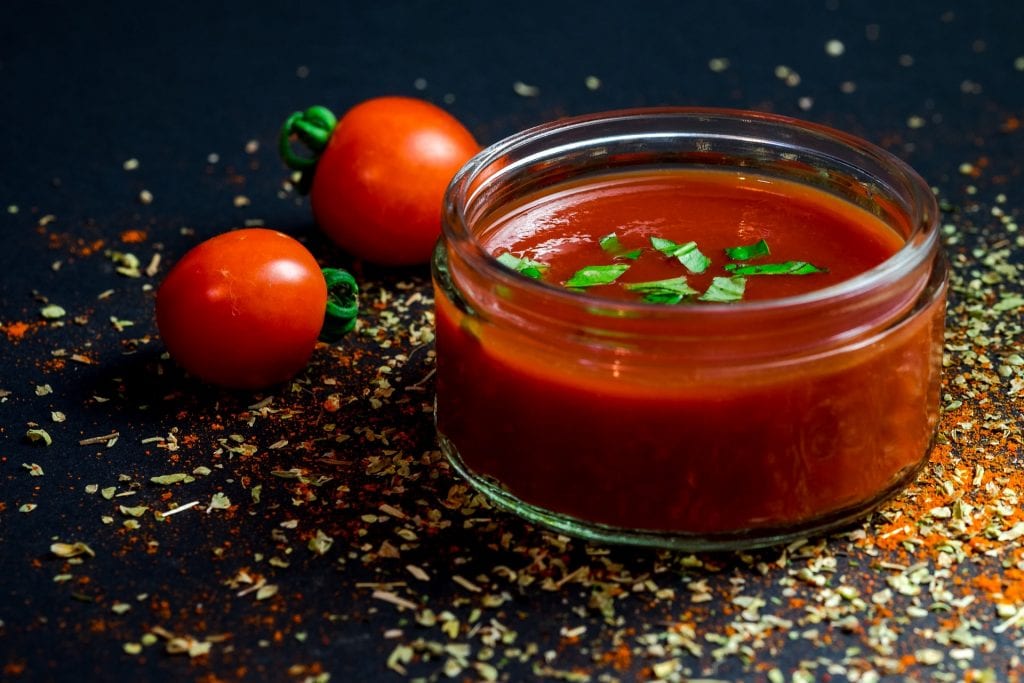 Arby's Sauce Homemade Copycat Recipe
How To Make Homemade Copycat Arby's Sauce
A tangy and slightly savory sauce recipe that tastes exactly like Arby's. Pair these with other homemade Arby's recipes and other snacks for a delightfully tasting meal. 
Ingredients
1

cup

ketchup

2

tsp

water

¼

tsp

garlic powder

¼

tsp

onion powder

¼

tsp

pepper

¼

tsp

salt

½

tsp

Tabasco sauce
Instructions
Combine the ingredients in a small saucepan.

Cook over medium heat.

Stir constantly until the sauce boils, for approximately 5 to 10 minutes.

Remove the sauce from the heat.

Allow it to cool completely.

Pour the mixture into a covered container or bottle and store in the refrigerator.
Recipe Notes
After cooling the mixture, transfer the sauce into an airtight container, get only what you will use, and store the rest in your fridge for future consumption.
Nutrition
Sugar:

52g

:

Calcium:

44mg

Calories:

275kcal

Carbohydrates:

64g

Fat:

1g

Fiber:

1g

Iron:

1mg

Potassium:

781mg

Protein:

3g

Saturated Fat:

1g

Sodium:

2822mg

Vitamin A:

1238IU

Vitamin C:

12mg
Nutrition Disclaimer
Commonly Asked Questions
How long can I store Arby's sauce?
It should be good enough to last for 4 weeks. Proper storage of your homemade dips and sauces helps it preserve your condiment's quality. Make sure you follow the proper storage tips stated in every recipe you make.
How to serve the sauce?
Reheat your homemade Arby's sauce warm. Heat the needed amount over low heat and put away the remaining back to the fridge.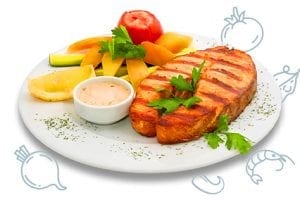 Conclusion
Nothing can match the feeling of heading out for a meal at Arby's. The ambiance and the aroma of the roast beef being cooked and prepared in the diner is truly a remarkable and priceless food experience. Bringing a touch of Arby's experience to your own kitchen top, have more of Arby's sauce with other dishes you love by trying out this copycat recipe.