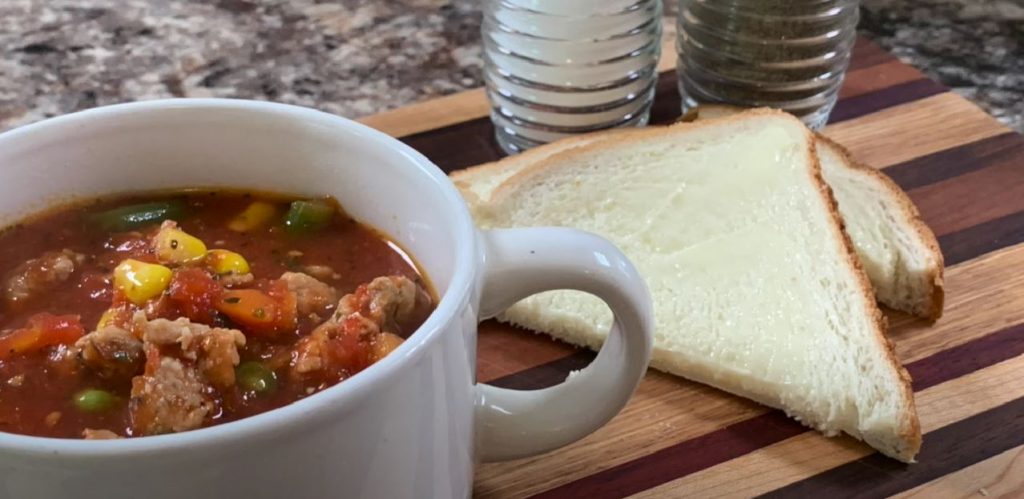 Italian Sausage and Orzo Soup Recipe
How To Make Italian Sausage and Orzo Soup
This orzo soup is the epitome of comfort food. The hearty dish is a medley of Italian sausage, vegetables, and herbs all simmered in a rich tomato broth.
Instructions
Heat a large stockpot over medium-high heat.  Add the ground sausage and sauté until browned and cooked through, stirring and crumbling with a wooden spoon as it cooks.
Use a slotted spoon to transfer the cooked meat to a clean plate and set it aside, reserving 1 tablespoon of grease in the pot.  If there is no grease remaining, add 1 tablespoon of olive oil to the stockpot.
Add the onion, carrots and celery and stir to combine.  Sauté for 6 to 7 minutes, stirring occasionally, until the onions are softened and translucent.  Add the garlic and crushed red pepper flakes and sauté for 2 more minutes, stirring occasionally.
Add the diced tomatoes, stock, Italian seasoning and cooked sausage and stir to combine.  Continue cooking until the broth reaches a simmer, then reduce heat to medium-low to maintain the simmer.
Stir in the orzo until combined.  Cover the pot with a lid and continue simmering the soup, stirring occasionally so that the orzo doesn't stick to the bottom of the pot, until the orzo is al dente.
Stir the spinach into the soup.  Taste and season with salt and black pepper, as needed.  Feel free to also add in extra Italian seasoning, if desired.
Serve immediately, garnished with your favorite toppings.
Nutrition
Monounsaturated Fat: 

9.58g
Polyunsaturated Fat: 

2.96g