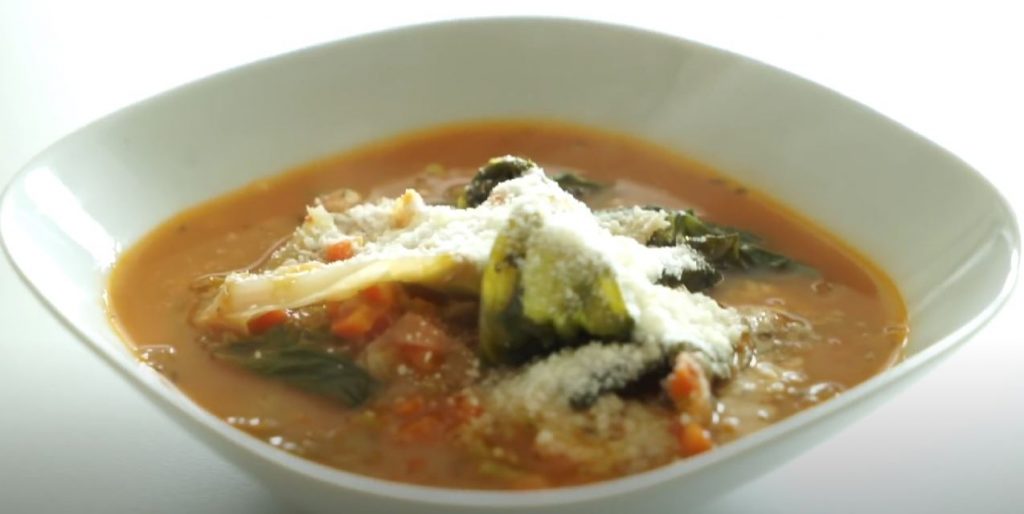 Escarole Soup Recipe
How To Make Escarole Soup
Cook a warm, hearty dish with this escarole soup. It comes with white beans cooked in stock, plus escarole sauteed with onion and garlic.
Instructions
In a soup kettle or Dutch oven, combine the bean and stock.
Bring to a boil, then reduce to a simmer, cover lightly, and cook for about 30 minutes, or until the beans are tender.
Meanwhile, heat the oil in a saucepan, and sauté the garlic and onion until the onions are translucent.
Add the escarole, and continue to cook, stirring frequently, for about 10 minutes, or until the escarole is well wilted.
Add to the beans, recover, and continue to cook for about 20 minutes.
Turn off the heat, and adjust the salt and pepper to taste.
Serve immediately.
Nutrition
Monounsaturated Fat: 

3.35g
Polyunsaturated Fat: 

0.58g
Topics: