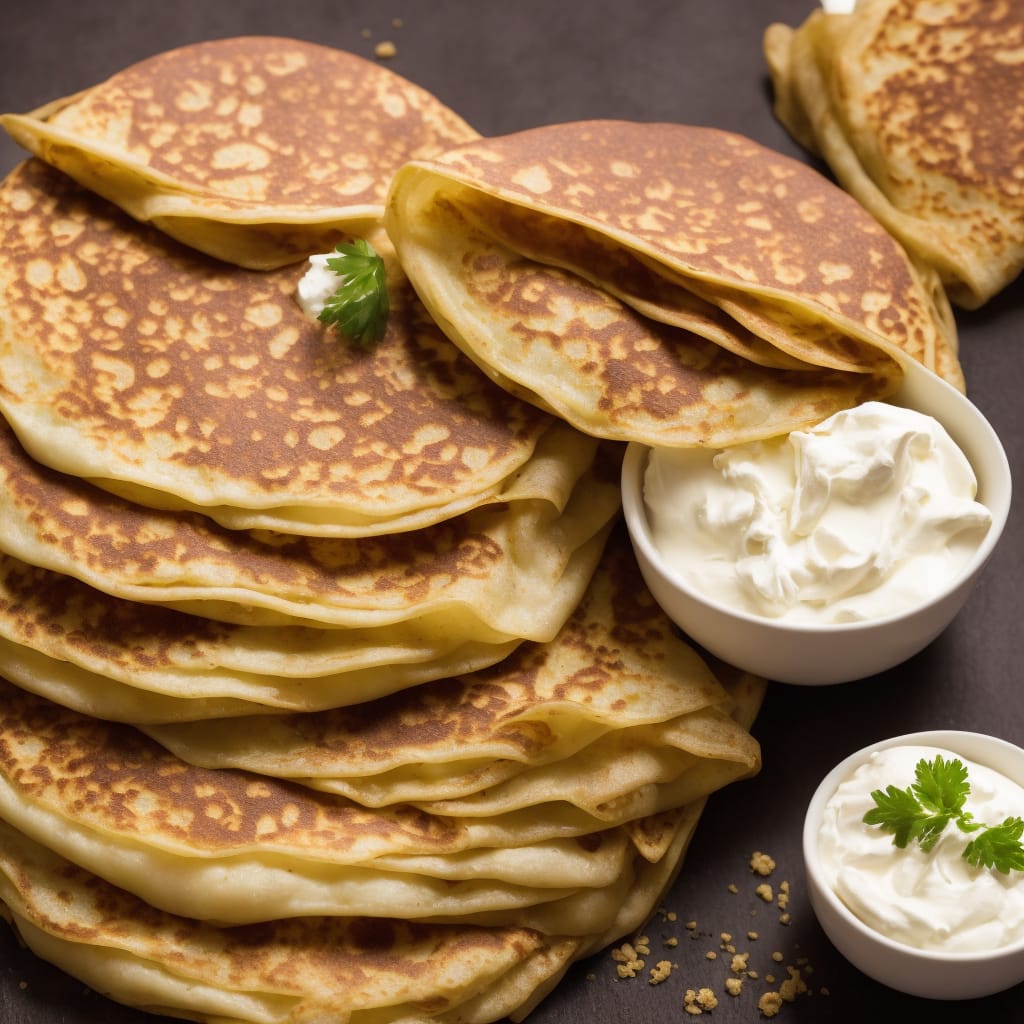 French Crêpes Recipe
How To Make French Crêpes Recipe
Taste the amazing flavors of French cuisine with our tasty French recipes! You may not know it, but a lot of staple food today originally came from this great European country. Mousse, French toast, ratatouille, and crepes are just a few! Make these tasty dishes in the comfort of your own home with our handy French recipes.
Ingredients
1 cup all-purpose flour
2 large eggs
1 1/2 cups milk
2 tbsp melted butter
1 tbsp granulated sugar
1/4 tsp salt
1 tsp vanilla extract
Instructions
In a large mixing bowl, whisk together the flour, sugar, and salt.

In a separate bowl, beat the eggs, then gradually whisk in the milk, melted butter, and vanilla extract.

Make a well in the center of the dry ingredients and pour in the wet mixture. Whisk until the batter is smooth and lump-free.

Heat a non-stick skillet or crêpe pan over medium heat. Lightly grease the pan with butter.

Pour about 1/4 cup of batter into the hot pan and tilt the pan to spread the batter evenly across the bottom.

Cook the crêpe for about 1-2 minutes, or until the edges start to crisp up and the bottom is golden brown. Flip the crêpe and cook for another 1-2 minutes on the other side.

Repeat with the remaining batter, greasing the pan as needed, until all the batter is used.

Serve the crêpes warm with your favorite fillings and toppings, such as Nutella, fresh fruits, or savory fillings like ham and cheese.
Nutrition
Calories :

188kcal

Total Fat :

7g

Saturated Fat :

4g

Cholesterol :

90mg

Sodium :

198mg

Total Carbohydrates :

23g

Dietary Fiber :

1g

Sugar :

3g

Protein :

7g