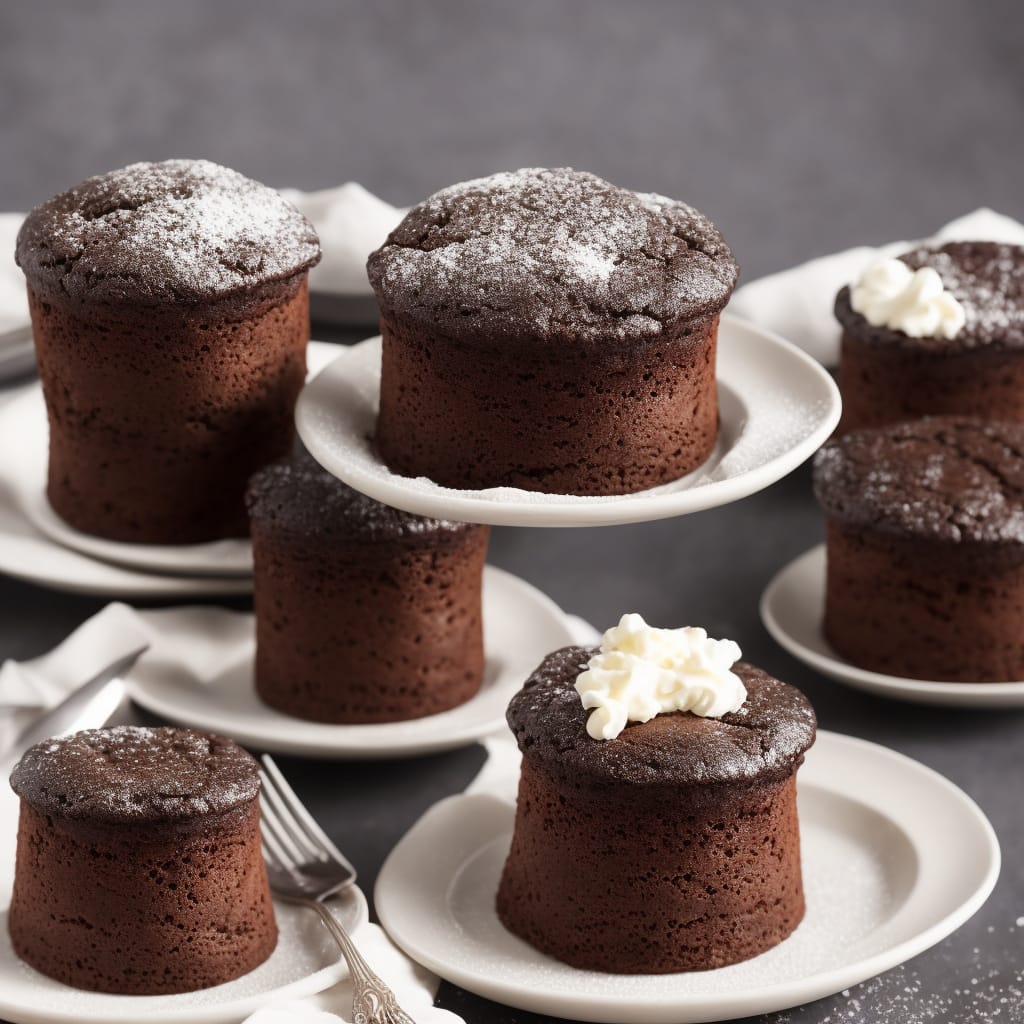 Chef John's Chocolate Soufflé Recipe
How To Make Chef John's Chocolate Soufflé
French cuisine offers some of the most decadent sweet treats that you could possibly have. Fortunately, you don't have to travel to Europe or to your nearby bakeshop to try them for yourself. With these French dessert recipes, you can treat your sweet tooth to a homemade rendition of last course classics. What could be more satisfying than sprinkling your personal touch onto your favorite desserts? Feel free to explore your options below and get started!
Ingredients
4 ounces of semi-sweet chocolate
1/4 cup of unsalted butter
1/4 cup of all-purpose flour
1/2 cup of milk
1/4 cup of granulated sugar
1/4 teaspoon of salt
3 large eggs, separated
1/4 teaspoon of cream of tartar
Powdered sugar, for dusting
Instructions
Preheat your oven to 375°F (190°C). Grease four 1-cup ramekins with butter.

In a microwave-safe bowl, melt the chocolate and butter together, stirring until smooth.

In a small saucepan, heat the milk until scalding hot.

In a separate bowl, whisk together the flour, sugar, and salt. Gradually whisk in the hot milk until smooth.

Whisk in the egg yolks, one at a time, followed by the melted chocolate mixture. Set aside.

In a clean mixing bowl, beat the egg whites and cream of tartar until stiff peaks form.

Gently fold the beaten egg whites into the chocolate mixture until well combined.

Divide the mixture evenly among the prepared ramekins, filling them about 3/4 full.

Bake in the preheated oven for 15-20 minutes or until the soufflés have risen and are set around the edges but still slightly jiggly in the center.

Remove from the oven and dust with powdered sugar. Serve immediately.
Nutrition
Calories :

302 kcal

Total Fat :

20g

Saturated Fat :

11g

Cholesterol :

153mg

Sodium :

173mg

Total Carbohydrates :

26g

Dietary Fiber :

2g

Sugar :

17g

Protein :

6g