Put a spell on your little guests with this sweet and delightful witches brew punch! Kids and adults alike are going to love this fun twist in the usual witches brew. It's packed with everyone's favorite Kool-aid, refreshing fruit tidbits, and sweet candies. This Halloween drink will be one bowl that is sure to make your parties extra spooky!
A Spooky Halloween Punch
The witches brew drink is a very common punch served at Halloween parties. There are many versions of this wicked drink, depending on the brewers' preference. It's known for using lemon or lime juice, gelatin, and gummy candies. They're also served with dry ice to give you a cauldron-like aesthetic that everyone can enjoy. Now that sounds like a treat that would work brilliantly for both kids and adults alike! We've added a brand new twist to this witches brew recipe for kids for Halloween. But if you ever need a witches brew cocktail for adults only, our Eerie Witch's Brew will do the trick.
Your Halloween gathering won't be complete without a witches brew punch. Stay a little longer for the rest of our non-alcoholic witches brew recipe!
How To Make Witches Brew
Quench your thirst with our kid-friendly Halloween punch. To get that classic lime or lemon flavor, we've used Squirt Soda. We've also mixed in some red Kool-aid for extra sweetness that we know the kids will love. For a more refreshing drink, we've also added in some dyed pineapple for the "gooey bits" of this little potion.
But the secret to this witches brew punch recipe lies in the specific candy we used. We used Whoppers' malted milk balls instead of gummy candies to imitate the "eyeballs" of this concoction. Not only is it more unique to the usually eyeball gummy candies, but it's more tasteful and holds its shape well. After all, who doesn't love crunchy bits of Whoppers in their punch? Trust us when we say it will be a nice surprise for both the kids and adult guests!
For the best boiling cauldron effect on this Halloween punch for kids, we've also used dry ice to give it a smoky look. It's also incredibly multi-purpose since it'll keep your drinks cold all evening. Now that's a huge win in our spell books!
Try out this easy witches brew recipe for the kids' school Halloween party. It takes only five minutes to make this daringly delicious concoction. Don't forget to serve some wicked Halloween snacks, like Candy Apples and Crispy Marshmallow Ghosts at your party to make the spooky occasion even better. If you're looking for an equally easy punch recipe for kids this Halloween season, you can also try making our Wormy Swamp Punch.
How To Make Kid-Friendly Witches' Brew Punch
A tangy and sweet witches brew punch with refreshing bites of pineapple and crunchy chocolate is just what the witch ordered! Try out this unique Halloween-themed drink for the next spooky party.
Ingredients
2

L

Squirt Soda,

(1 bottle)

8

cups

water

0.13

oz

red Kool-aid,

(1 packet)

1

cup

sugar

20

oz

pineapple tidbits ,

(1 large can), undrained and dyed with green food coloring

12

oz

Whoppers candy

Dry ice,

food grade
Instructions
Put a medium-sized piece of dry ice in the bottom of a large punch bowl or drink container.

Add in the Squirt Soda, water, Kool-aid, pineapple tidbits, and Whopper candy.

Stir to mix them well together.

Serve cold in punch glasses, and enjoy!
Recipe Notes
To make your Halloween punch more on-theme, place your large punch bowl in a larger sized cauldron.

Serve with additional gummy eyeballs or gummy worms to top for a more spooky concoction.
Nutrition
Calcium:

15mg

Calories:

189kcal

Carbohydrates:

33g

Fat:

8g

Fiber:

2g

Iron:

1mg

Potassium:

113mg

Protein:

1g

Saturated Fat:

5g

Sodium:

10mg

Sugar:

30g

Vitamin A:

19IU

Vitamin C:

4mg
Nutrition Disclaimer
Commonly Asked Questions
What other sodas can I use in place of the Squirt Soda?
Any other lime or lemon-flavored soda will work amazingly with our witches brew recipe! Some recommendations you can use are 7 Up, Sprite, or Mountain Dew.
Can I use other Kool-aid flavors for this witches brew?
You definitely can! While we highly recommend using red Kool-aid, or commonly known as the cherry flavored Kool-aid, you can switch things up with an equally tasty flavor. We recommend using Black Cherry, Tropical Punch, Pink Lemonade or Orange to get a just as delightful flavor profile.

Is it safe to put dry ice in my witches brew?
Rest assured that it is perfectly safe to do so! You will need to buy food grade dry ice, which will be safe to consume. The dry ice will sink to the bottom of your punch bowl and will help keep your drink cool while also giving off that steam effect. Make sure to keep the kids' hands (and yours) off the dry ice directly! Keep in mind to wear sturdy gloves when handling dried ice to avoid frostbite.
How do I store my dry ice?
Never place your dry ice in the freezer or refrigerator. Keep them off the counter as well to prevent your countertop from cracking. Instead, store them in an insulated container or styrofoam with the lid lifted in just the slightest to let the ice breathe.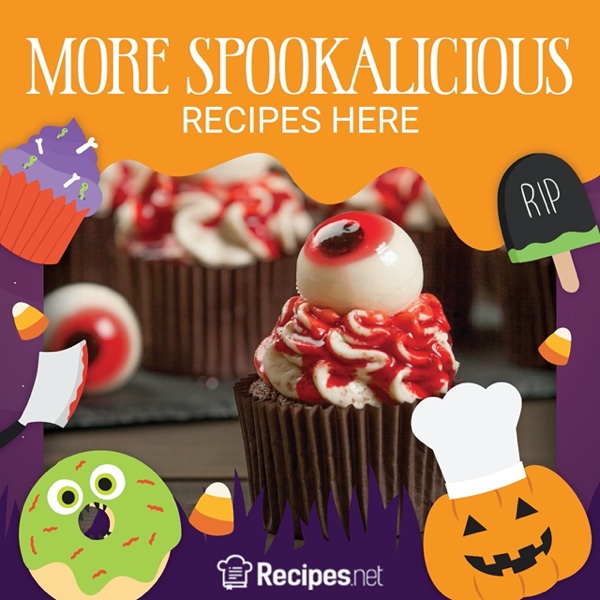 Conclusion
Double double toil and trouble with this delectable sweet witches brew punch for kids! It's got bursting flavors of fruity soda and juice, tidbits of pineapples, and a crunchy effect from the Whopper candies. This drink is definitely a unique twist that will please your guests for Halloween!
Topics: