Halloween is when people try to one-up each other in the Spookfest. If you love Halloween parties, you might spot a common theme in the food that is being served. Typical Halloween dinner ideas are dishes designed to look like disemboweled body parts, worms, spiders, or other creepy creatures. From appetizers to desserts, everyone's going extra for the dishes they prepare. If you're looking for a not so ordinary dish to serve, then this recipe will show you how to make a gross out pudding! 
Using an instant pudding mix, it will only take you a few minutes to prepare and make this delicious and spooky dessert. Plus it will be a great family bonding activity that everyone will enjoy.  Design the look of your jelly candy and gross people out. 
The sky's the limit for the designs — eyeballs, dismembered fingers, worms, you name it. There are gummy worms available in the market that are closely colored to the real deal. Add those to your mix to have the maximum gross effect. The more morbid your designs, the better. Serve this pudding alongside this chocolate and coffee-infused Black Magic cake and the ambiance of the party will surely rise as everyone gets in their Halloween mood.
Kids love imitations of gross stuff on Halloween and these creepy desserts will do the trick for parties. But this pudding recipe will also impress or scare the adults. A word of caution though, the sight of this pudding can be triggering especially to those who are not fond of anything spooky or creepy. To complete your Halloween feast, serve up this gross pudding along with a plate of our Halloween Duo Five Spice Chocolate Brownie and Orange Glazed Blondies.
Easy Halloween Desserts with Vanilla Pudding
In this recipe, we'll be using instant vanilla pudding, which you can easily get in a supermarket or grocery near you. However, if your local store ran out of vanilla pudding, you can always make one from scratch. If you don't know how to make one, check out our Vanilla Cornstarch Pudding Recipe. 
In just a few minutes you'll be serving a sticky, sweet, and terribly goopy pudding that will be perfect for the occasion. You can buy gummy candies that are shaped like body parts (brain, fingers, and eyeballs) in the supermarket. Or you can make this recipe vegan-friendly and replace jelly candy with fruits. Check out our CAQ section down below to know about how to turn this into a vegan-friendly recipe!
In terms of taste, this vanilla pie is creamy with a nice smell from the vanilla. If you want an additional texture, you can add some gelatin and it will become an instant jello pudding. This homemade vanilla pudding recipe goes well with our Strawberry Jello Shots Recipe.
More Halloween Treat Ideas 
This homemade vanilla pudding is the best dessert to cap off a hearty dinner. If you still have no idea what to serve for your Halloween dinner, why not try our Butternut Squash Risotto with Saffron and Sage Recipe for the main course? It is especially apt since autumn is also the season for pumpkins and squash. 
Make your Halloween party extra festive by preparing these homemade treats and turn them into Halloween specials. For more easy dessert recipes for Halloween, you can turn these crunchy chocolate peanut butter cookies into a witch's hat by dipping it in chocolate and adding Hershey's kisses on top. This Halloween treat is so delicious, it's going to be the best holiday party ever!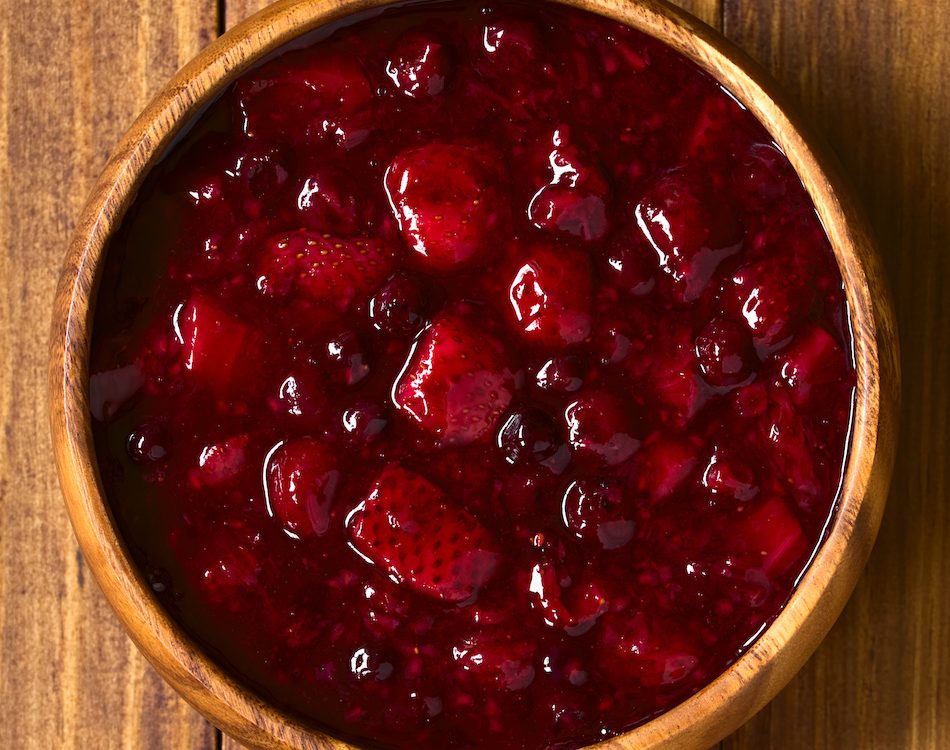 Gross Out Pudding Recipe
How To Make Gross Out Pudding
A fun Gross Out Pudding of "blood and guts" for a wonderful Halloween-themed dessert! Get creative and share the experience with your kids and spook your guests with this fun pudding.
Ingredients
10.2

oz

instant vanilla pudding,

(2 packs, large)

1

tsp

red food coloring

1

box

gummy candies,

body parts
Instructions
Prepare the vanilla pudding according to the instructions in the pack and refrigerate.

After letting it cool for a few minutes, add the red coloring to the vanilla pudding.

Place the pudding in a large bowl or in separate clear plastic cups.

Add a generous amount of gummy candies that will serve as

Serve and enjoy!
Recipe Notes
You can prepare your vanilla instant pudding ahead of time, refrigerate it, and take it out of the fridge when you're about to make this recipe.

You can also make a semi-realistic eyeball effect for this pudding if you have some lychee and blueberries in your pantry. Simply carve a medium-sized hole in the middle of the lychee and put the blueberry in it. Add this along with

,

or in replacement of

the gummy candies in the pudding.

Also, to have a complete Halloween effect, you can serve this pudding in a

clean

toy cauldron.
Nutrition
Sugar:

38g

:

Calcium:

2mg

Calories:

183kcal

Carbohydrates:

45g

Fat:

1g

Fiber:

1g

Iron:

1mg

Potassium:

10mg

Protein:

1g

Saturated Fat:

1g

Sodium:

306mg
Nutrition Disclaimer
Commonly Asked Questions
Is there a vegan-friendly alternative to milk for this pudding?
 Yes, of course. For vegan-friendly milk suggestions, we suggest using soy or almond milk. Although there are vegan-friendly candies available in the market, you can mix fruits into your pudding instead as we can always shape them up for the design. Bananas, blueberries, and strawberries can be the best alternative to candies if you want your pudding to have an extra kick of sweetness.
How do I store pudding?
For this recipe, we need to put it in a container, and in the section inside the refrigerator that it will not be touched by splashes of water. While refrigerated, this pudding can last for at least 5 days. Be careful and observe if your pudding is still doing well in the refrigerator. Sometimes, mold can creep up to our food even when refrigerated.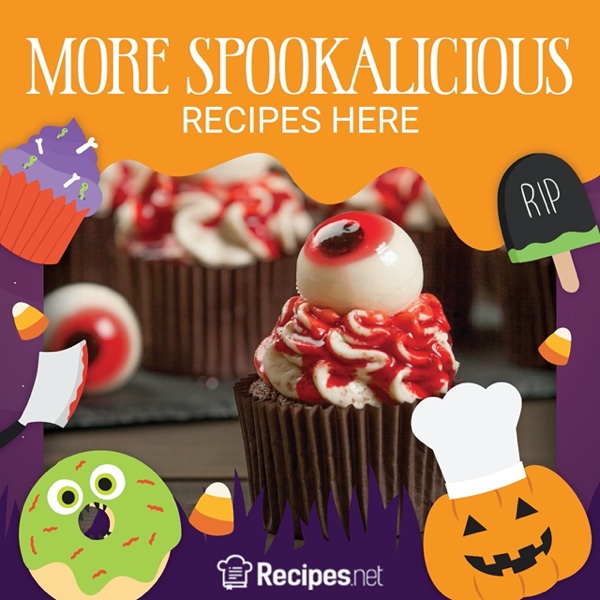 Conclusion
Bring out all your scare tactics and scary-looking menu because this is the season for fun and haunting. This gross-out pudding will surely be a hit with kids and adults alike. The blood-like appearance of the pudding and the gummy candies will sure make you feel like a witch having its first dinner. Brace yourselves for the sugar rush, though!