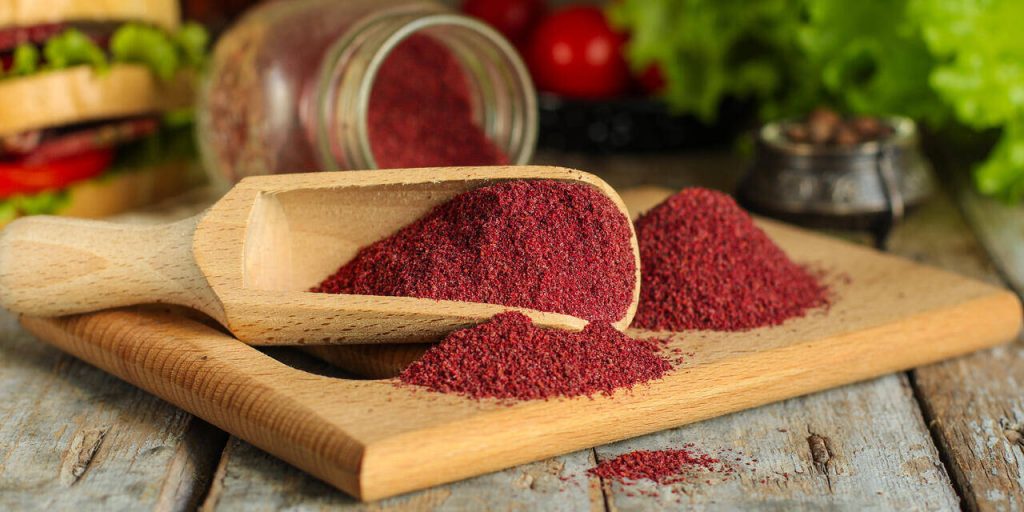 What is Sumac Spice? Uses, Substitutes, and Recipes to Try
Sprinkled on rice, mixed with hummus, or used in marinades and salad dressings, sumac spice is a culinary staple in the Middle East. You can even try baking with it or perhaps sprinkling it on your favorite cocktail! There's just a ton of unimaginable ways you can use this exotic flavoring. Although sumac is not yet as popular as the aromatic cumin in the United States, sumac is a wonderful addition to your spice cabinet. It may even bring out your creativity in the kitchen.
So continue scrolling and find out what sumac is, how to use it, its substitutes, and recipes you can try with it! With its promised versatility, you'll be surprised by the variety of ways you can use and enjoy this spice. Get ready to bring out your electric skillet and a couple of ingredients for some cooking after reading this article.
What is Sumac Spice?
Sumac (also known by sumak, sumack, or by its scientific name Rhus coriaria) is a spice most commonly used in Middle Eastern cuisine. It's the fifth most used Middle Eastern spice, trailing just a few spots behind cumin, nutmeg, cardamom, and turmeric.
READ ALSO: 7 Best Cardamom Substitute Choices You Probably Didn't Know
However, some people confuse this spice with a poisonous shrub by the same name — sumac or poison sumac, which is white. This culinary-safe sumac, on the other hand, can easily be identified with its distinct vibrant red berry color. Actually, all edible sumac are red. So you won't have a hard time worrying over whether the one you have is poisonous or not.
Sumac berries are found in Mediterranean countries such as Sicily, Turkey, and some parts of Iran. For culinary purposes, these berries are harvested once they are fully ripe. And then they are dried under the sun and ground until coarse or into powder form. The grounding process gives sumac spice its deep burgundy color and texture of groundnuts.
Types of Sumac
Aside from the poisonous sumac, there are many other variations of sumac such as staghorn sumac and winged sumac. The most commonly used for culinary consumption, however, are the smooth sumac and fragrant sumac.
Smooth Sumac (aka Scarlet Sumac)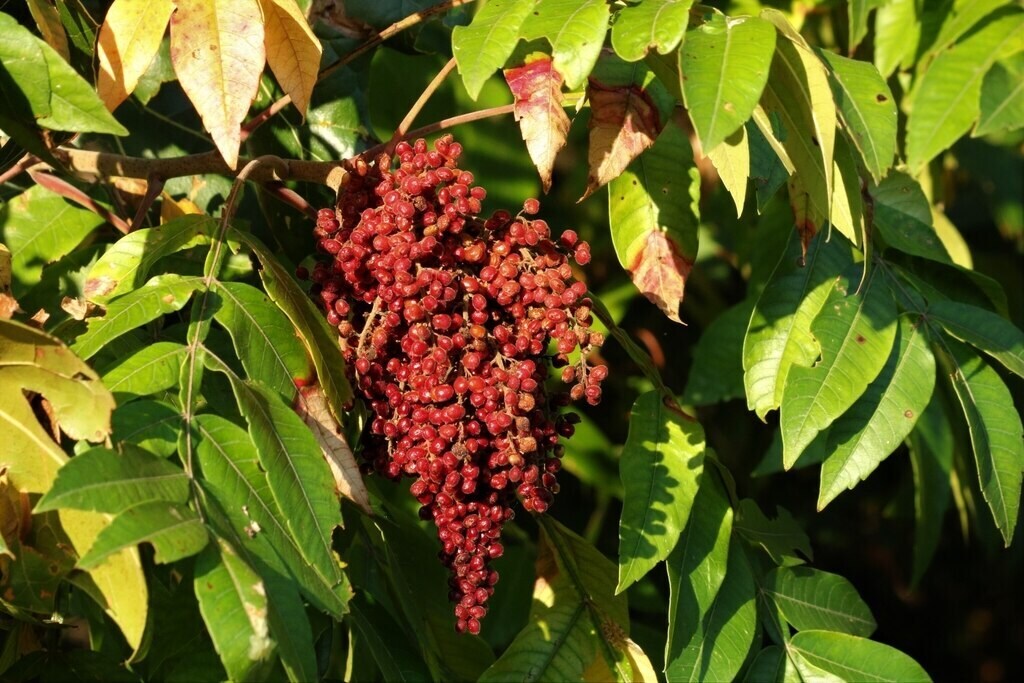 Smooth sumac is characterized as having smooth red berries, leaves, and stem. When the berries of smooth sumac are not yet ripe, they may look very similar to poison sumac which also has smooth leaves and stem. But once fully ripe, the berries turn a deep red. And if you look closely, you'll realize that its leaves are different from poison sumac's leaves in that they are slightly serrated.
Fragrant Sumac (aka Lemon Sumac)
Just as the name suggests, fragrant sumac is a deciduous shrub with leaves and twigs that are aromatic especially when it's bruised or scratched. Unlike smooth sumac, fragrant sumac actually resembles poison ivy more than poison sumac. It has leaves similar to poison ivy albeit not poisonous and culinary-safe. Another notable difference is its berry. While smooth sumac have small berries, this variation has slightly bigger and rounder bright red berries.
What Does Sumac Spice Taste Like?
Despite its dark red color, sumac's taste is far from chili powder and paprika. Processed sumac has a sweet yet strong tart flavor that is comparable to lemon, but is not as sour. Its flavor complements well with other Middle Eastern spices such as cumin, baharat, allspice, and za'atar.
READ ALSO: 10 Best Allspice Substitute Options You Might Already Have In Your Pantry
Uses of Sumac Spice in Cooking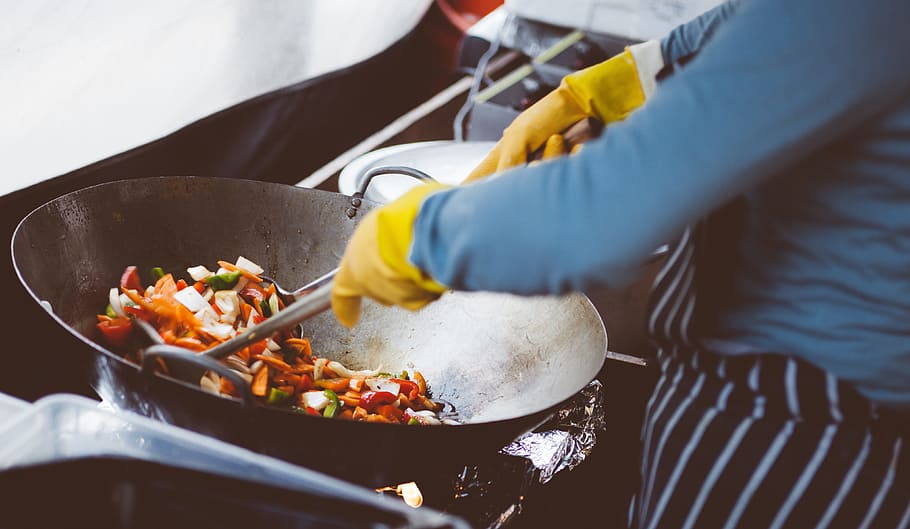 Because of its diverse flavor profile, sumac spice has many uses in the culinary world.  That is probably the reason why it is one of the Middle East's favored spices. Additionally, aside from using it as a seasoning for dishes like this sumac chicken with onions recipe, powdered sumac is used in a variety of ways including as a meat rub and as a garnish! If you're new to this spice, below is a list of how you can use it.
Meat Rub or Marinade
As we already discussed, sumac spice is known for its slightly sweet yet strong tart taste. Now, that's two of the major flavor components of a marinade.
Not only is it a good flavoring agent that gives your meat a slightly sweet twist, but it's also a good acid component that you need in a good marinade. Its strong tart taste can stand in for pesky liquid ingredients like vinegar, and even wine! Hence, adding sumac to your marinades and meat rubs can transform any dish into a whole new flavor you'll never get tired of.
Spice Blends
Because of its promised versatility sumac can also be added to make a spice blend. Add it with oregano, marjoram, and thyme and you can create another popular Mediterranean spice called za'atar.
Similar to sumac, Za'atar is a savory spice blend that can also be added to pita bread, olive oil, tahini, hummus, and salad dressings. That said, za'atar is said to be one of the popular applications for sumac.
Seasoning
Despite being third on this list, using it as a seasoning is the most popular application for this spice. Underrated it may be, sumac spice can be used to season many of your favorite dishes from as simple as salads, to savory beef skewers and sumac chicken. Hence, sumac spice is a must-have in kitchens. Middle Easterns use it as a condiment like salt.
Once you discover the flavor it can lend to your dishes, you'll never let your cupboard run out of this spice as much as you don't run out of salt.
Salad Dressing
As early as ancient Rome, sumac is known for its essential oils which are extracted to make flavored oils and vinegar. Sumac essential oil has a balsamic-like scent with a fruity and citrusy taste that blends well with salad dressings.
To extract the oil, sumac berries are boiled, drained, and pressed. Then, they are mixed with olive oil or vinegar which are primary ingredients for a salad dressing.
Garnish
In Middle Eastern and Mediterranean cuisine, not only is sumac spice used as a flavoring but it's also used as a garnish. A little sprinkling of this tangy spice gives more sparkling flavors to steaks and even toasts. We also mentioned above that this spice can be mixed with salad dressings, but it can also be added to salads itself. What's more, its tart taste reminiscent of lemon and lime is perfect for rimming a margarita cocktail. Another reason why this spice is also served as a condiment in these cuisines.
Best Sumac Substitute Options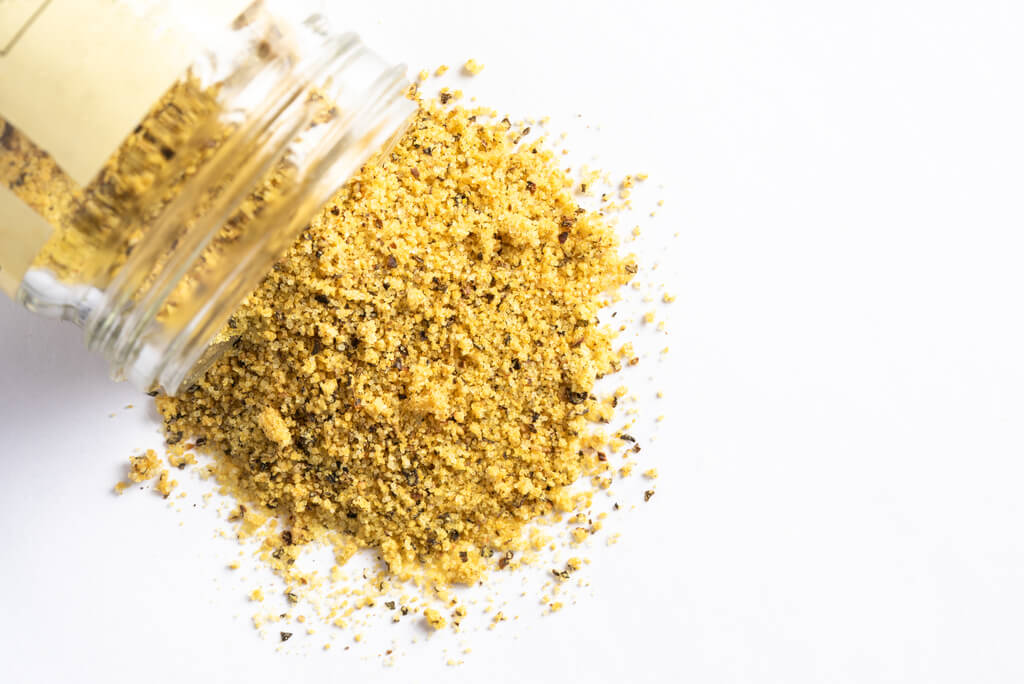 It's not every day you use sumac spice, unlike staple seasonings and flavorings you always have in your pantry like salt and black pepper. So, spotting sumac in your local grocery can be a rare event. Unless there's a Middle Eastern or Mediterranean store near you, a list of substitutes is a must! Good thing we have it here for you. Below is a list of sumac substitutes you can use in place of this underrated spice.
Lemon Zest, Citric Acid, and Salt
By far, this is the best substitute there is for sumac powder or sumac spice. Although it's not exactly the same, a combination of lemon zest, citric acid, and salt can replicate sumac's flavor profile. Citric acid brings a strong tart taste, while lemon zest replicates its fruity and citrusy notes. Salt balances these two flavors so it's not overly sweet and tangy. You may also add paprika if you're looking to replicate its color too.
If you're planning to use this substitute, simply combine equal parts of each. The key is to look for the right balance of tanginess and sweetness.
Lemon Zest, Sea Salt, and Black Pepper
Like sumac, it's not every day that you find citric acid in the grocery store. You can order it online, of course. But if that doesn't work for you, you can also mix lemon zest, salt, and black pepper together. Just mix equal parts of each, say, about a tablespoon. And then give it a good stir.
Lemon Zest and Black Pepper (Lemon Pepper Seasoning)
If you're planning to use sumac for something like a fresh salad, then adding salt might make it too salty. So, skip the salt and just combine lemon zest and black pepper. You can also buy lemon pepper in the store. Or better yet, make your own fresher version at home.
You can also use lemon juice if the recipe has sauce. You can use the lemon zest for garnishing salads, steaks, and egg toasts.
Za'atar
Again, sumac powder is one of the primary ingredients for this spice blend known to Mediterranean cuisine as za'atar. Like sumac, it can be used as a marinade or as an addition to olive oil and dips. That said, this substitute for sumac can also be used the same way.
But unlike the rest of the substitutes listed, za'atar has a wider flavor profile that might not suit some sumac recipes. In addition to its citrusy taste, za'atar is also earthy, slightly nutty, and sweet, thanks to sesame seeds. Additonally, it also has thyme and oregano which add a robust flavor to this spice. We recommend using this substitute for savory dishes like steaks and barbecues instead.
Tamarind
If there's one thing sumac and tamarind have in common, that's the rich tartness that's good for any cut of meat. But tamarind lacks a couple of components that sumac has. This alternative is not salty and it also has a different texture than sumac. Because of its consistency and texture, this sumac spice substitute is good for marinating steak and other cuts of meat rather than a seasoning.
READ ALSO: What Is Tamarind Paste? Learn All About Its Uses and Its Substitutes
Lemon
If you don't have anything else, your last resort would be lemon zest or lemon juice depending on how you will use it. We suggest using lemon juice for recipes with sauces and lemon zest for garnishing. You may also mix it with salt to balance its sour taste.
Delicious Sumac Spice Recipes to Try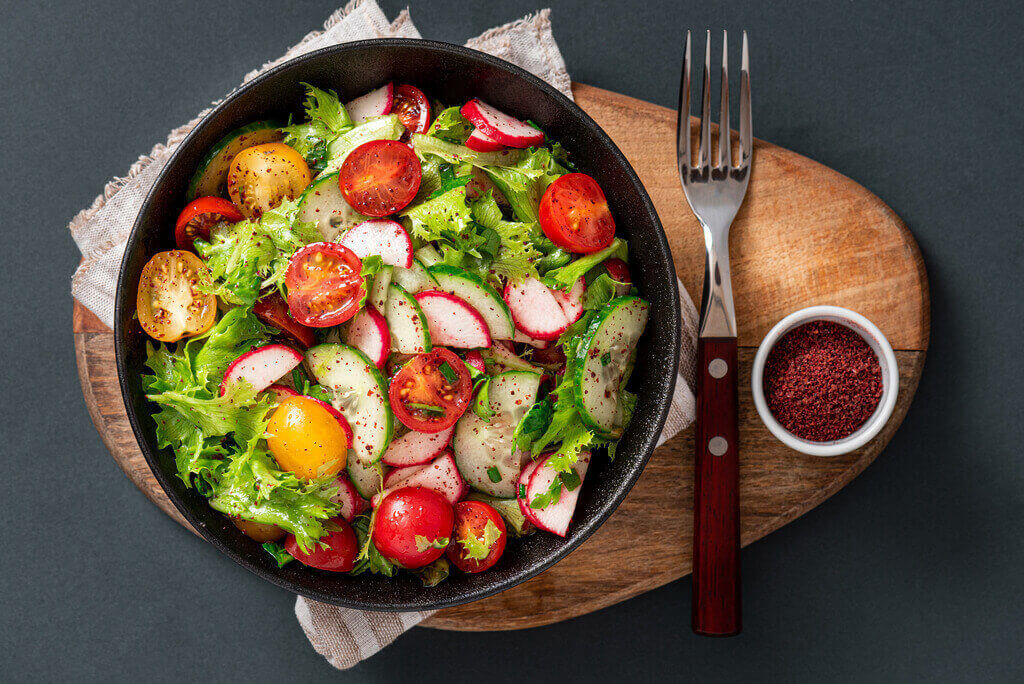 Indeed, sumac is an all-around spice everyone should have in their spice rack. By this time we're certain you're thinking of sumac recipes you can make at home. Then, you're in luck because we have a list right here that's perfect for you!

Where to Buy Sumac Spice
Powdered sumac or ground sumac can be hard to spot in your local grocery store, but you may find them in the international food section in the supermarket. Specialty stores should also have them. But if push comes to shove, you can always just buy it online.
How to Store Sumac Spice
Powdered and ground sumac can last for several months and up to a year if stored properly. So to prolong its shelf life, coarse and powdered sumac should be stored in an airtight container away from direct heat and sunlight. Storing it in the cupboard is fine along with other spices.
Use Sumac Spice in Your Recipes for a More Flavorful Dish
You'll be surprised by the variety of ways you can use sumac spice in your recipes. Use it to flavor your steak, counteract spicy chili pepper sauce, or garnish your favorite salads and cocktails. There's a lot of unexplored ways you can enjoy it! We're almost certain that once you get a taste, you'll never run out of this spice again.