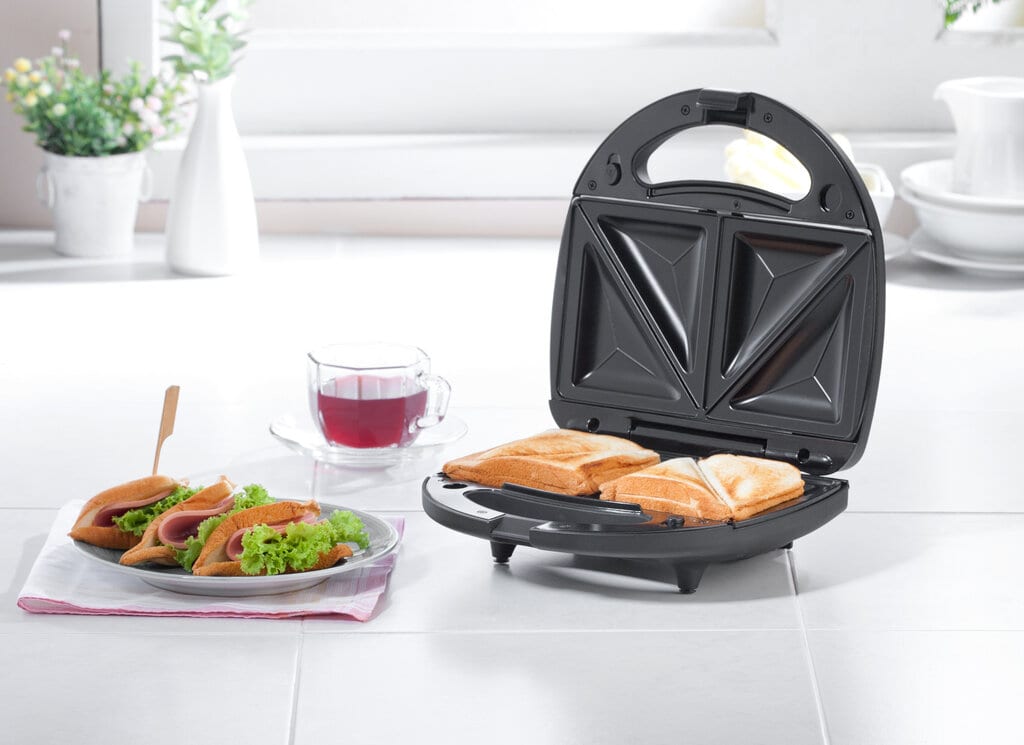 10 Best Sandwich Makers To Buy in 2023
We've all been there — rushing out the door with a badly-made sandwich on one hand during a busy morning. Luckily, such an unfortunate scenario is avoidable, as long as you have the best sandwich maker sitting on your kitchen counter.
If you often find yourself in a hurry, then breakfast makers such as a sandwich press, toasters or toastie makers, and a panini press deserve a spot on your countertops. On the other hand, you can recreate a satisfyingly good Chick-fil-A-inspired spicy chicken sandwich that's loaded with mouthwatering fillings using a handy sandwich maker.
To help you choose among the staggering number of breakfast makers available on the market today, we narrowed down the options for you. We've considered essential factors including handy features and overall quality. Explore our favorite picks below, as well as some buying tips in case you decide to venture into the delicious world of sandwiches.
Our Favorite Sandwich Makers At A Glance
10 Best Sandwich Makers For Better Mornings
With a quality sandwich maker within your reach, you get to savor perfectly made sandwiches even amidst your busiest schedule. Hence, we peered into the best sandwich makers available on the market and cherry-picked the most impressive ones. Here are our top favorites in terms of special features and overall quality:
What To Look For in a Sandwich Maker
With all the sandwich makers out there in the market, choosing the best one can be confusing for some. Now, to help you make a final purchase decision, here are some key factors that you should consider:
Types
Generally, there are numerous types of sandwich makers and each is built for different purposes. And the two most common types are the panini press sandwich makers and four triangle sandwich makers.
The panini machine is convenient for grilling different foods such as meats and veggies. Meanwhile, the four triangle sandwich maker is armed with square-shaped heating plates and is constructed to hold up to bread slices. Nevertheless, both types are efficient in making delicious sandwiches. 
This kitchen essential also comes in either electric or stovetop types. If you want a machine that is convenient, flexible, and time-saving, opt for the electric-powered sandwich makers. In terms of functionality, some models are perfect for layered sandwiches and some are ideal for egg sandwiches. Always go for the one that best suits your needs and lifestyle!
Size and Capacity
Have a relatively small kitchen? Then compact sandwich makers are an excellent option as they're way easier to store. As sandwiches are best enjoyed with your loved ones, large-sized machines also make for an incredible choice as well. They can cook up to four sandwich slices at once!
Cook Setting
Regular sandwich makers usually include only one cook setting while high-end ones feature more than three settings. This specific quality lets you adjust the heat or the cooking method depending on the food you're cooking. Ideally, the more cooking settings, the better as you're more likely to end up with evenly cooked meals.
Safety Features
This is also an important factor to consider when purchasing this kitchen device. The ones with fully enclosed griddles or cooking plates and cool-touch handles are safer to use as they minimize accidental burns. You should also check if the product has non-slip feet to prevent it from sliding off when you're using it.
Other vital features such as indicator lights are also crucial factors to consider. This component alerts you when the machine has already reached the ideal temperature or when your sandwich is ready to serve.