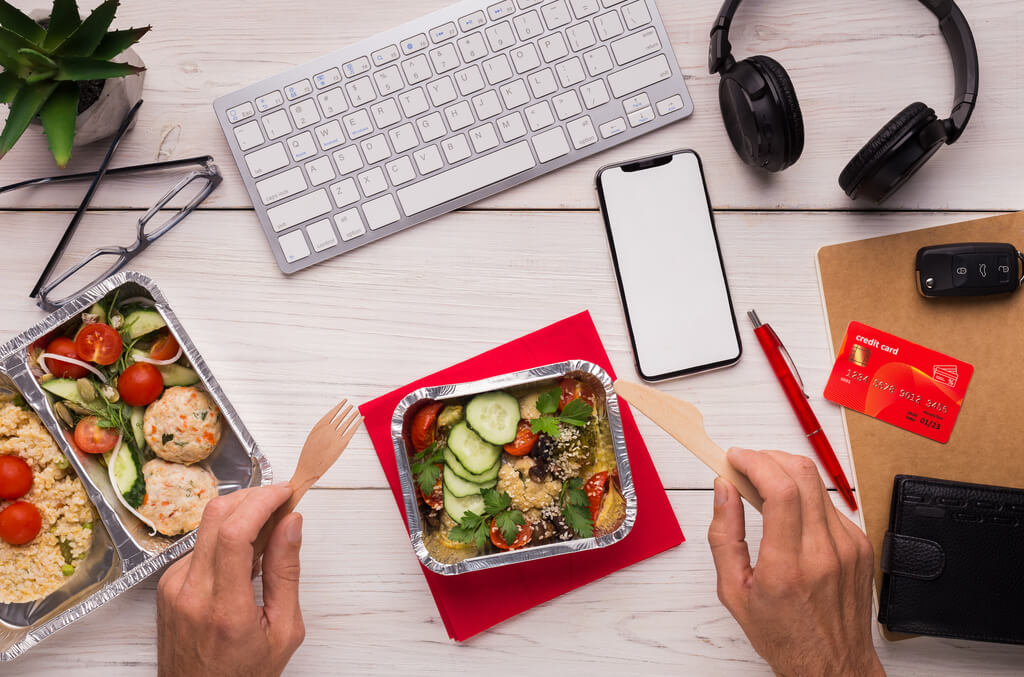 33 Easy Weeknight Dinners for Bustling Work Days
Weekdays are hectic, to say the least. For adults, most of the day is spent working and fulfilling commitments, while kids are plagued with requirements from school. All things considered, it's really not surprising why a lot of us gravitate towards store-bought or ready-to-cook meals. However, most of us are aware that this habit is not good for our well-being in the long run. This is where easy weeknight dinners should come in handy. 
Yes! Apart from having a practical menu of Sunday dinner ideas, you'll likely benefit from putting together your own list of easy food recipes for weeknight dinners. Fortunately, we've curated this list of dinner options that you can throw together without the need for excessive time and ingredients! From kid-friendly dishes to healthy meals, you'll have lots of recipes to choose from. So continue reading below to explore your options!
---
Easy, Last-Minute Weeknight Dinners
Even if you don't have anything planned for supper, it's indeed possible to cook up weeknight dinner ideas with the limited time and ingredients available to you. Explore this section for dinner suggestions that you can easily recreate yourself.
Chicken Curry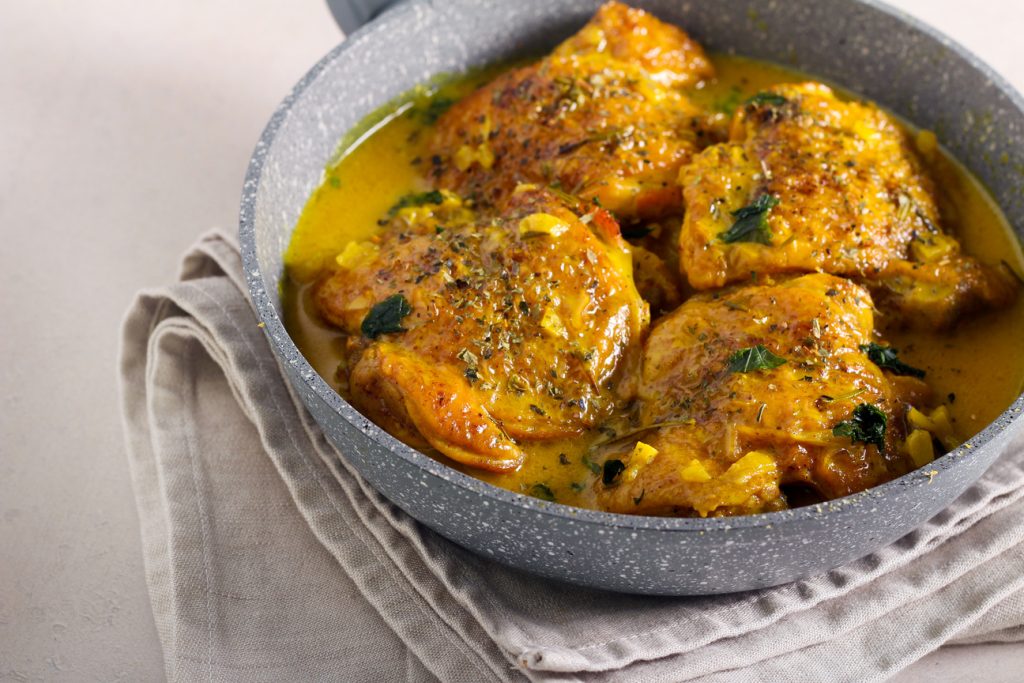 Even when in a rush, it's possible to make good weeknight dinners. A good example is this chicken curry dish that only takes 20 minutes to recreate. A combination of chicken thighs, a few condiments from your pantry, and a standard curry spice blend are all you to make this deliciously rich and nutty dish.
Recipe for Inspiration: Chicken Curry
Chicken Fried Rice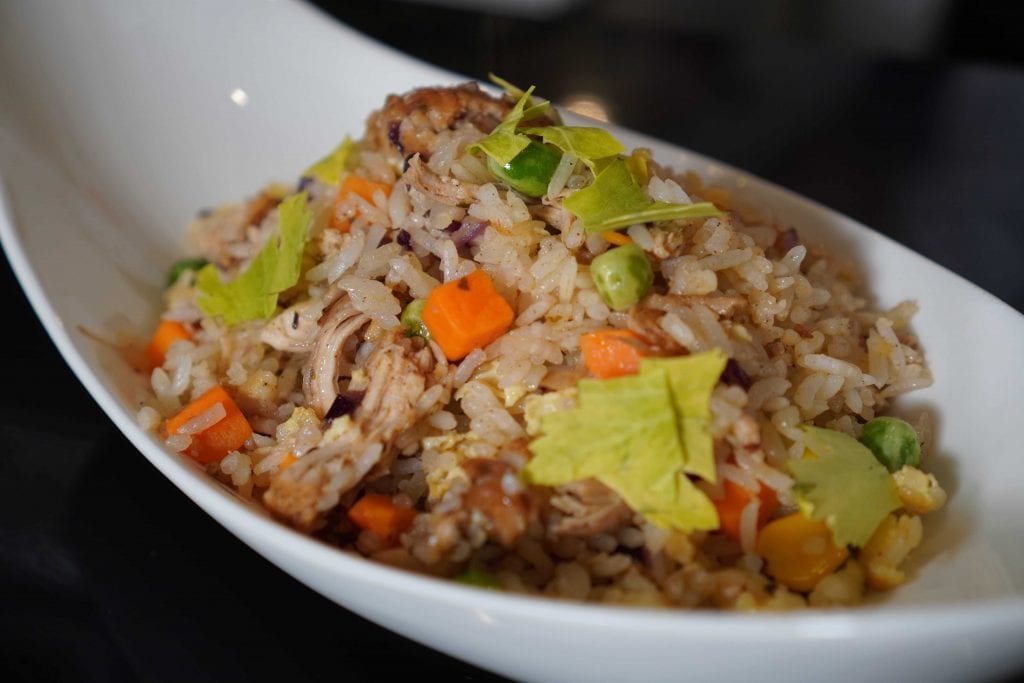 Looking for super quick dinner ideas? If that's the case then you might like this chicken fried rice recipe. To make it, you simply need to stir fry some eggs, shredded chicken, frozen vegetables, and cooked white rice. You'll have a full meal in under 20 minutes! This dish is filling and tasty — definitely one of the best easy weeknight dinners with shredded chicken that you can have.
Recipe for Inspiration: Shredded Chicken Fried Rice 
Shrimp Tacos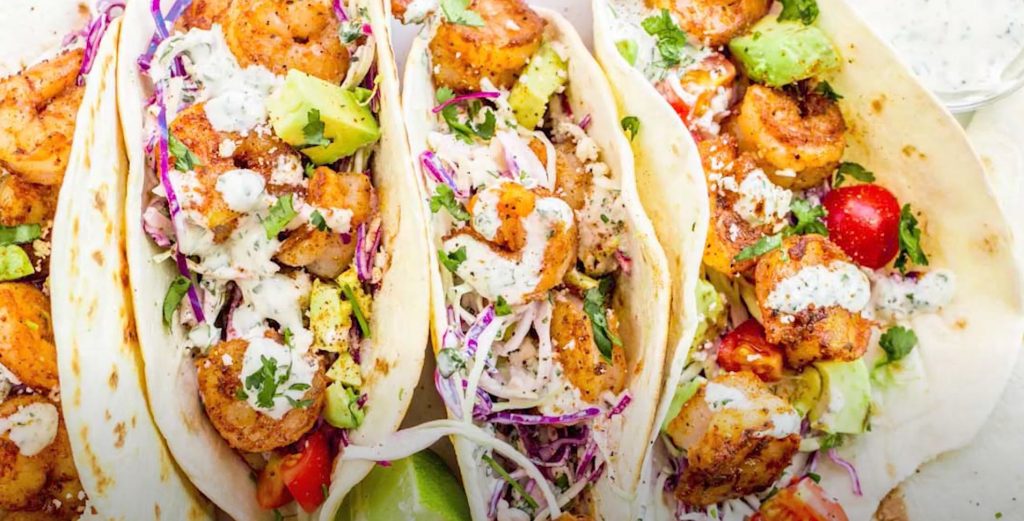 Wondering what to cook for dinner tonight? Well, you're in luck because we have good easy recipes like this shrimp taco dish. All you have to do is fry some peeled shrimp with a handful of spices until cooked through, then cradle them on top of some toasty tortillas. Garnish it with lettuce, tomatoes, cilantro, salsa, and a dollop of sour cream, and enjoy a hearty and flavorful seafood wrap in no time.
Recipe for Inspiration: Easy Shrimp Tacos 
Chicken Stir-Fry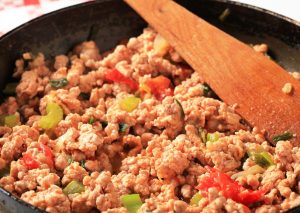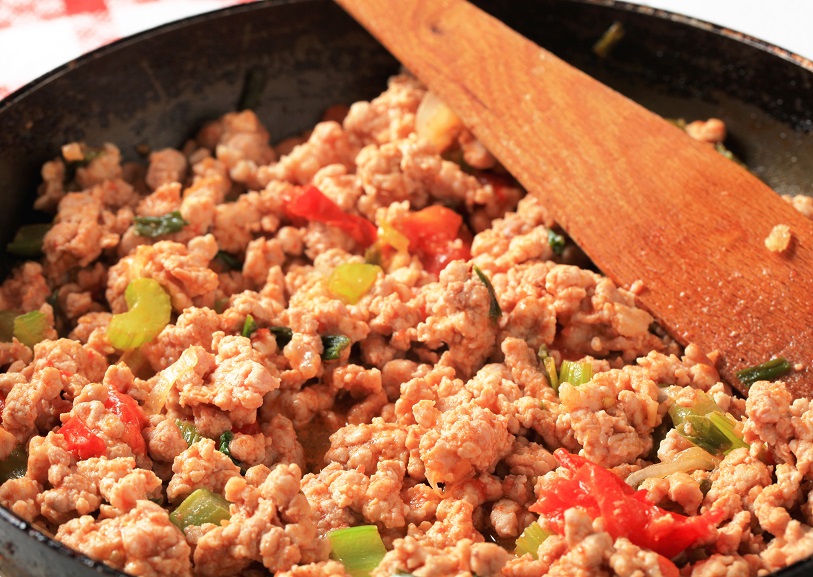 If you want good food, there is no need to search for complicated recipes for dinner. Even easy dinner recipes for beginners like this Asian-inspired chicken stir-fry recipe can help you make a mouthwatering entrée. Try it out and dig into a nearly effortless dish of stir-fried ground chicken and vegetables swimming in a tart, spicy, and thick Hunan sauce. 
Recipe for Inspiration: Ground Chicken Stir Fry
Chicken Fajitas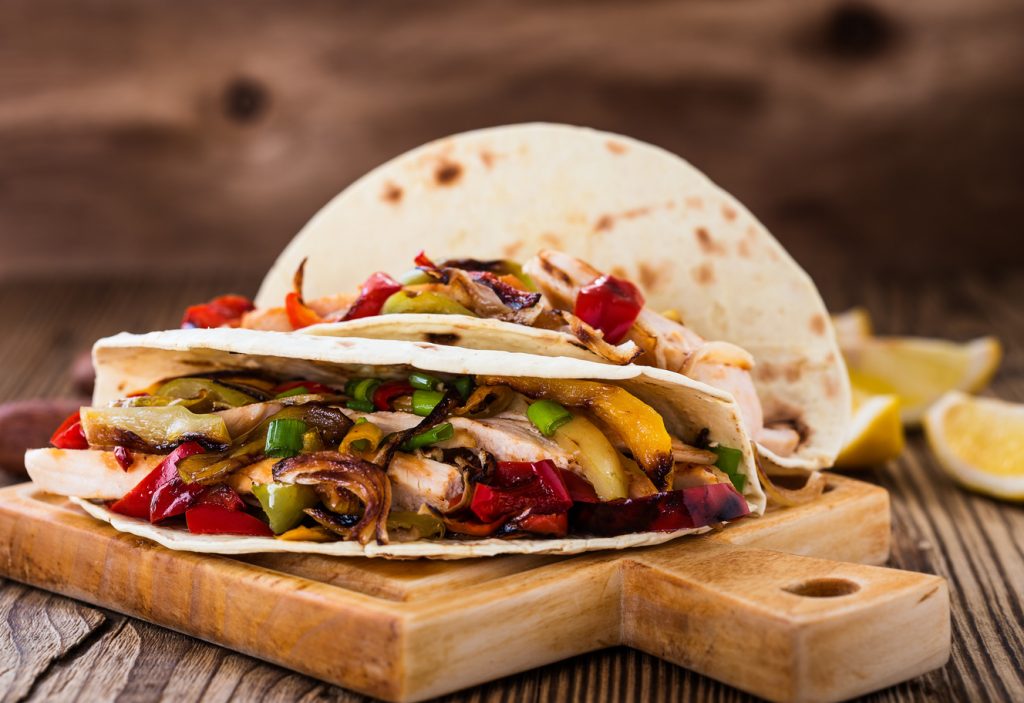 This chicken fajitas recipe is a good entry to your best family-friendly dinner ideas and meals. It boasts chicken strips, bell peppers, and onions cooked in a tart salsa-lime blend until crisped to perfection. Spoon this mixture over some warm flour tortillas, and enjoy a filling and meaty Tex-Mex dish for lunch or dinner. Plus, this is one of the best meals you can make in ten minutes, tops!
Recipe for Inspiration: Easy Chicken Fajitas 
Beef Stir-Fry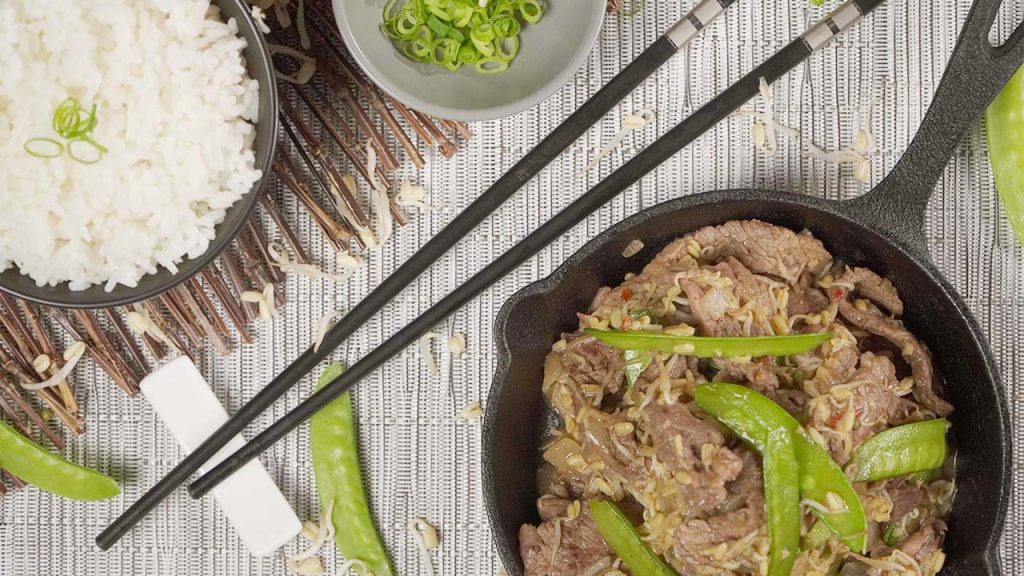 Keep this beef-stir fry recipe in your back pocket and bring it out when you're struggling to figure out what to make for dinner. After all, who could say no to stir-fried steak strips and vegetables? On top of that, its sauce is delightfully flavorful thanks to the soy sauce, with just the right amount of heat from the red pepper flakes. Serve this over some freshly-steamed rice, cooked egg, soba, or rice noodles. It is a fantastic dinner idea for tonight. 
Recipe for Inspiration: Beef Stir-Fry
Honey Garlic Chicken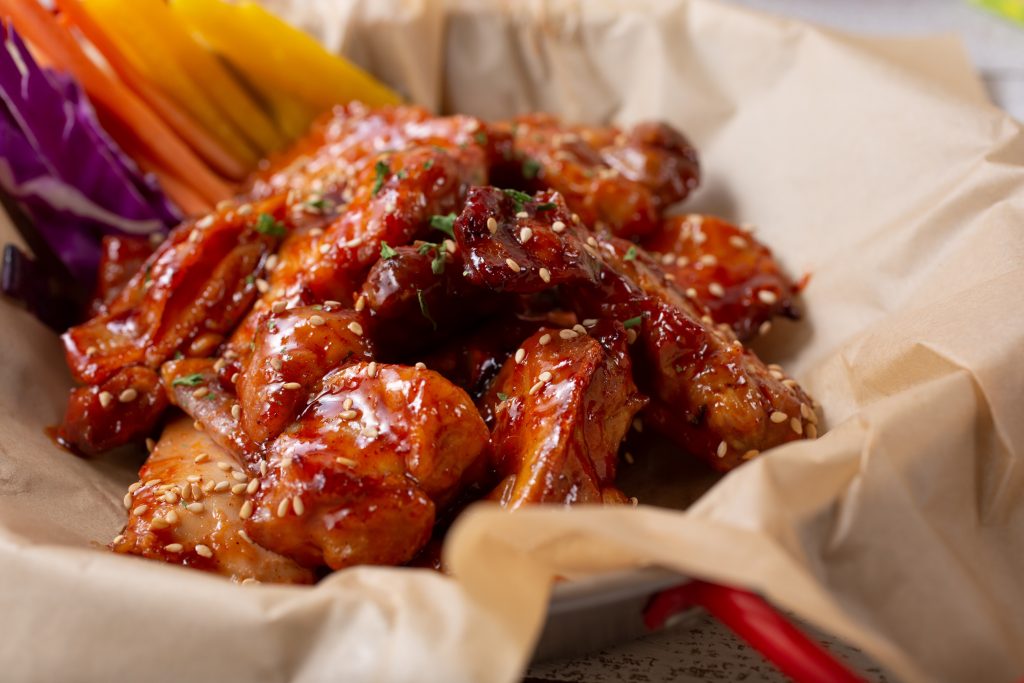 For many households, honey garlic chicken is a popular go-to recipe for quick weeknight dinners. For this dish, chicken thighs are fried and glazed with the signature sweet-savory brown sauce. Serve this over some fresh vegetables for a full experience of one of the most reliable easy meal recipes on this list.
Recipe for Inspiration: Easy Honey Garlic Chicken 
Shrimp Stir-Fry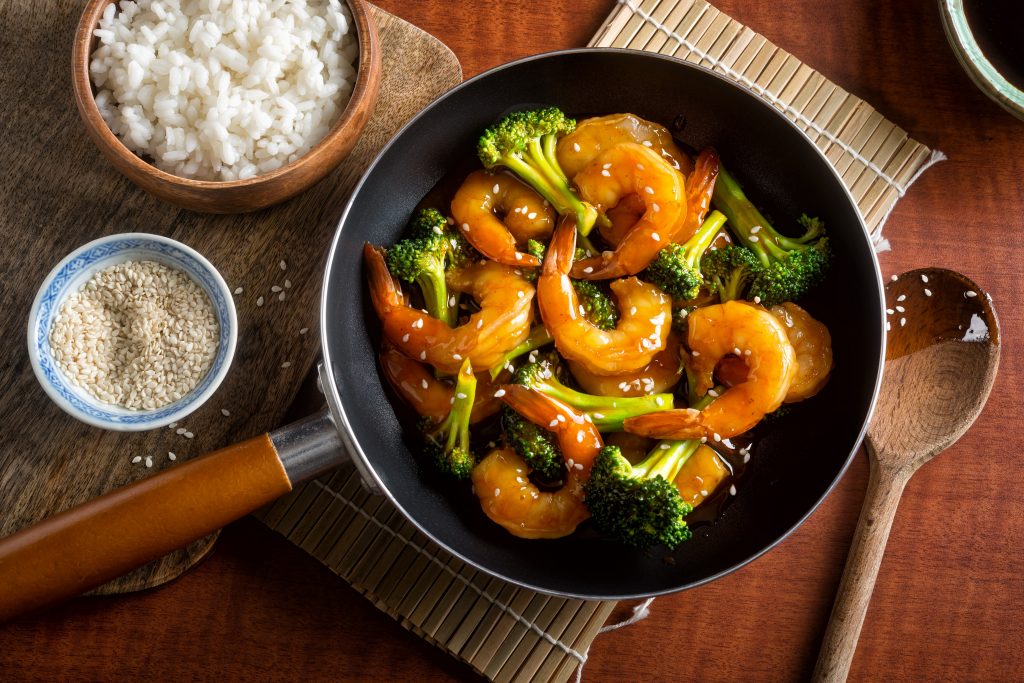 This seafood stir-fry is worthy of a spot on your weekday dinner ideas and recipes. As the star of this entrée, the peeled and deveined shrimp pieces lend a delicate sweetness that perfectly complements the rich and flavor-packed teriyaki sauce. It's tossed together with mixed veggies, so you'll be having your fill of greens with one of the best easy home recipes for seafood.
Recipe for Inspiration: Teriyaki Shrimp Stir Fry
Taco Pie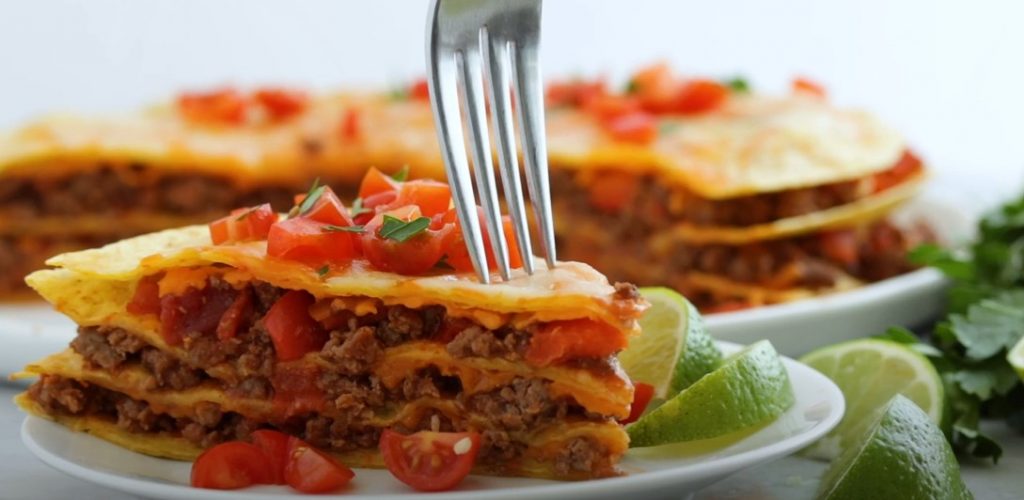 Fast dinner ideas are the best easy weekday meals because they don't require much time and effort to make. If you have 45 minutes to spare, this meat pie recipe might be the one for you! Give it a shot, and serve a delicious mix of baked ground beef, salsa, refried beans, and other Tex-Mex ingredients cradled by a cheesy crust. 
Recipe for Inspiration: Taco Pie
---
Kid-Friendly Weeknight Dinners For Families
You don't have to sacrifice family time during bustling weekdays. Skip cold instant meals, and open your horizons to some of the best easy dinner recipes for the family. Feel free to browse this section for different fun dinner ideas for families that even kids will love!
Stuffed Sweet Potatoes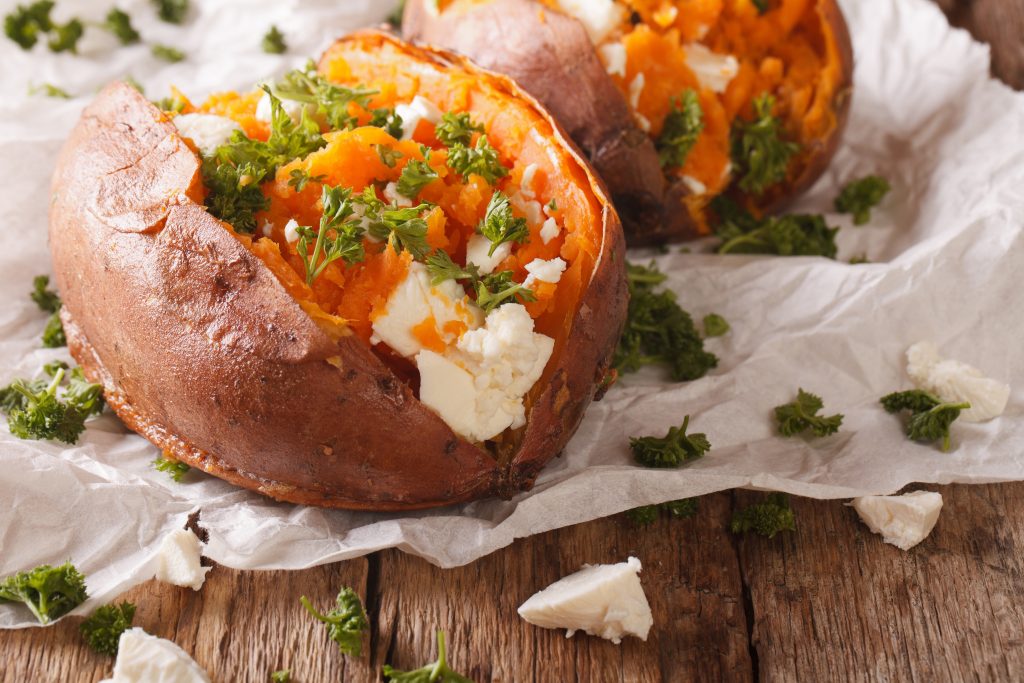 First up on this list of easy weeknight dinners for the family is this slow cooker sweet potato dish. Here, the cooked spuds are stuffed with a rich filling that consists of shredded enchilada chicken and sour cream. Top each one with shredded cheese and broil until the stuffing comes together. Talk about a great alternative to your regular baked potato dish! 
Recipe for Inspiration: Chicken Enchilada Stuffed Sweet Potatoes 
Chicken Pot Pie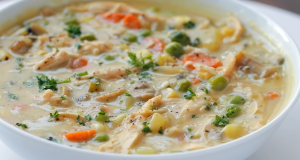 You can't have a list of easy family meal ideas for dinner without including this classic comfort food. Instead of baking the creamy soup in a traditional crust like most pot pies, you can just serve it with crackers. You don't need to be an experienced home cook to make this time-saving rendition of the classic family recipe!
Recipe for Inspiration: Chicken Pot Pie Soup 
Baked Ziti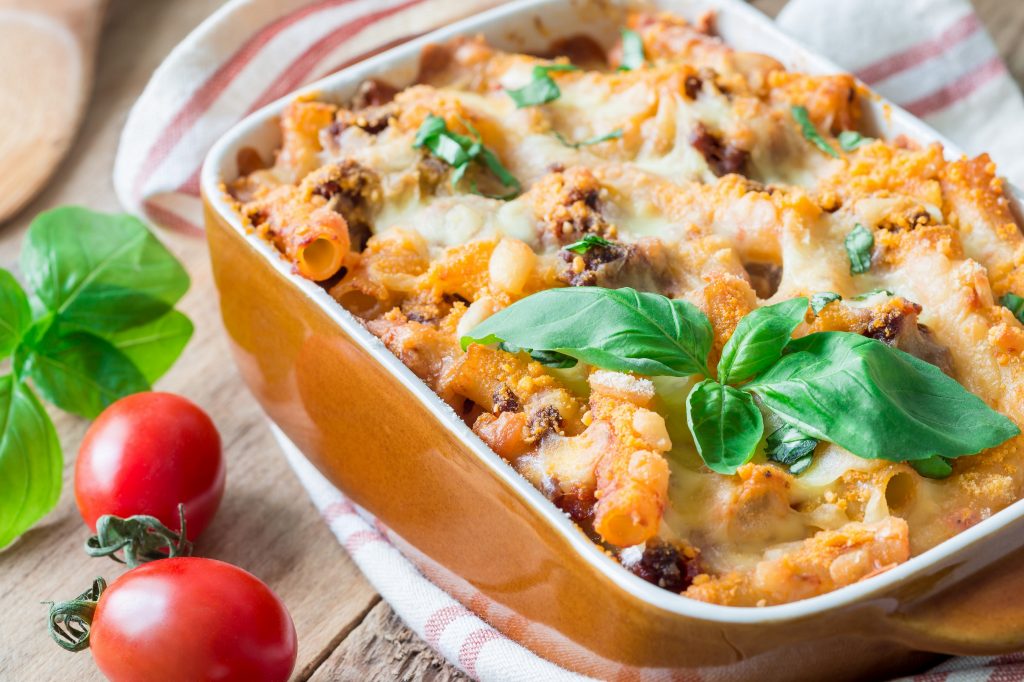 This easy-baked ziti recipe will surely fit right into your list of go-to easy dinners. Simply toss some cooked ziti noodles in a tomato sauce mixture with sausages, and layer it afterward with cheese in a baking dish. Once baked, the layers of gooey cheese and saucy pasta will meld incredibly well together for a dish that kids and adults alike will surely enjoy!
Recipe for Inspiration: Baked Ziti Casserole
Grilled Cheese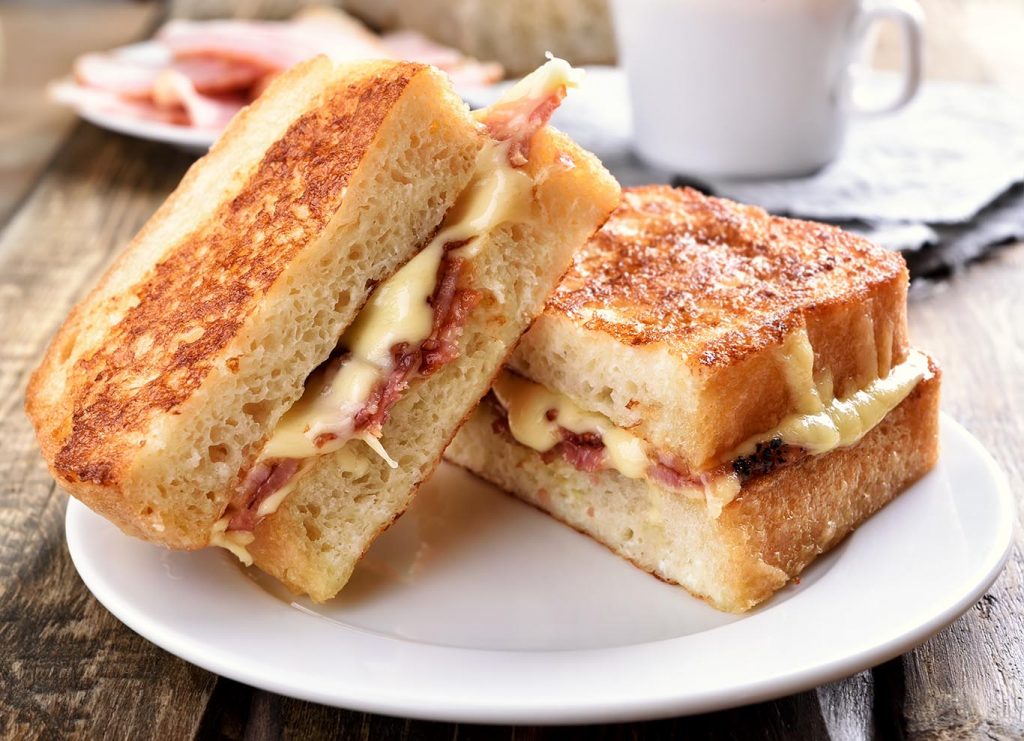 You can't top grilled cheese when it comes to easy meals to cook for dinner. For a fool-proof recipe, sandwich some cheddar, pepper jack cheese, and bacon pieces in between two slices of fresh sourdough bread. And here's a tip from us: slather mayonnaise on the outer part of the sourdough pieces before grilling to give your sandwich a perfectly brown and caramelized exterior.
Recipe for Inspiration: Bacon Grilled Cheese
Crispy Pork Chops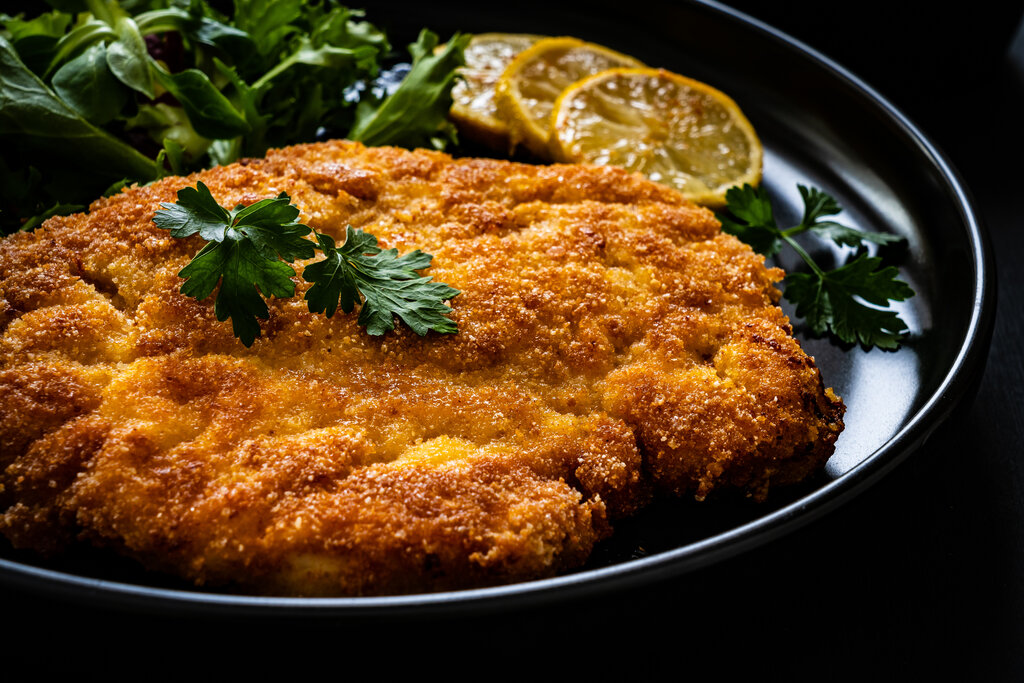 Pork chops are a mainstay on our list of simple recipes for dinner that are kid-approved. It's made even easier to throw together with the help of this baked pork recipe. Inspired by the popular Kraft Shake 'n Bake mix, throw together a bunch of spices from your pantry for coating the pieces of meat. Then, bake the pork slices on both sides until crisped and cooked throughout. And voila, you got to switch up your common easy dinner meals.
Recipe for Inspiration: Shake and Bake Pork Chops
Stuffed Shells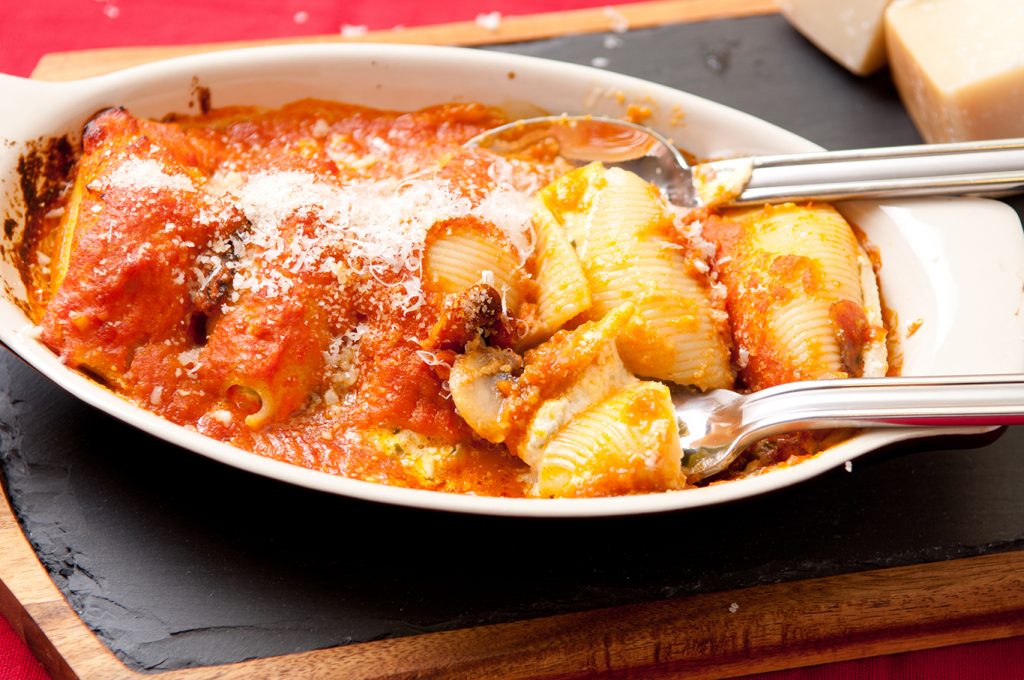 Another one of the best family-favorite meals is this dish of stuffed shells. Not only is it chock-full of cheesy goodness, but it's also a breeze to whip up. Stuff some cooked pasta shells with a creamy and aromatic cheese-herb mixture, bake it, and that's all there is to it! In our book, this is one of the best, easy recipes for dinner out there.
Recipe for Inspiration: Ricotta Stuffed Shells 
Cheeseburger Soup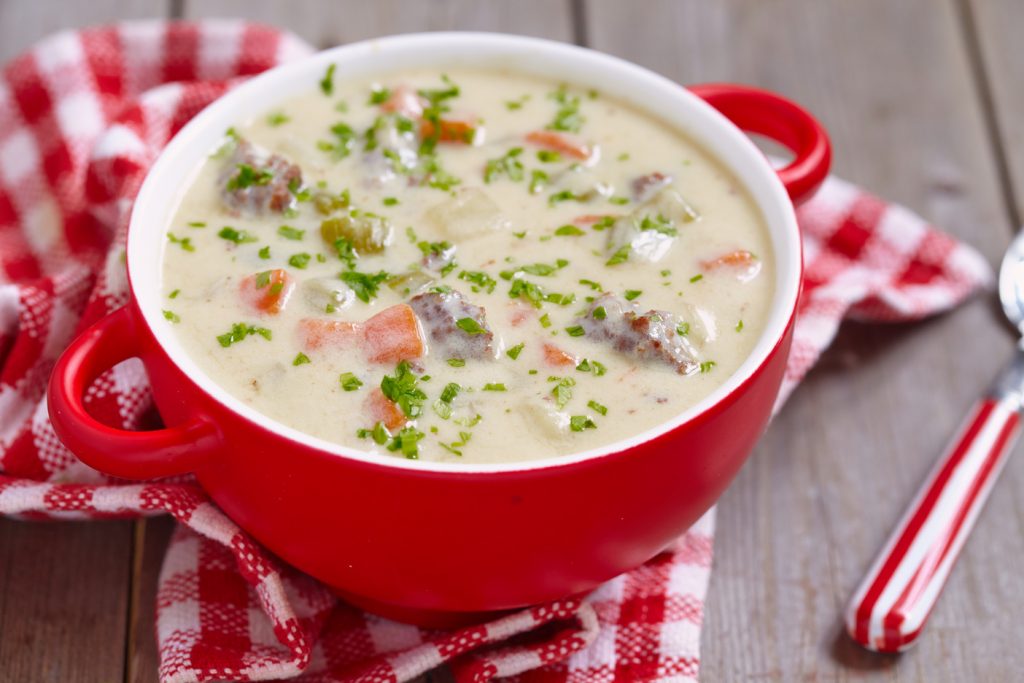 It's tough to beat the cozy feeling you get when sipping on a bowl of warm broth. Plus, soup can make easy dinner recipes for the family! Get to experience a child-friendly dish that's as flavorful as it is comforting with this recipe for cheeseburger soup! Each spoonful of this dish is guaranteed to satisfy your taste buds with morsels of ground beef, bacon, and veggies simmered in a thick and cheesy broth. 
Recipe for Inspiration: Cheeseburger Soup
Chicken Meatballs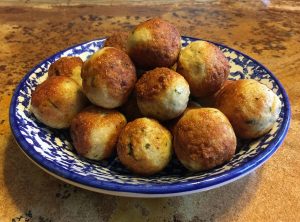 This dish of chicken meatballs is another one of the easy family dinner ideas stamped with children's approval. Have chunky and flavorful chicken meatballs by combining lean ground chicken, an egg, breadcrumbs, grated parmesan cheese, and seasonings from your pantry. Then, form the mixture into 1-inch meatballs and bake until they achieve an appetizing golden brown exterior.
Recipe for Inspiration: Baked Chicken Meatballs
Stuffed Chicken Breast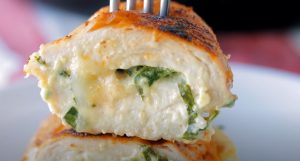 Cook some fresh spinach with cream cheese to enhance the vegetable's flavor. Then, along with slices of Swiss cheese, use this mixture to stuff some chicken breasts. Wrap the pieces of meat in bacon strips, and bake. Once done, cut into the chicken while it's still hot so you'll be greeted with a satisfyingly cheesy, tangy, and gooey filling. All things considered, this is one of the best weeknight dinners for getting your kids to enjoy vegetables!
Recipe for Inspiration: Spinach Stuffed Chicken Breast
No-Bake Lasagna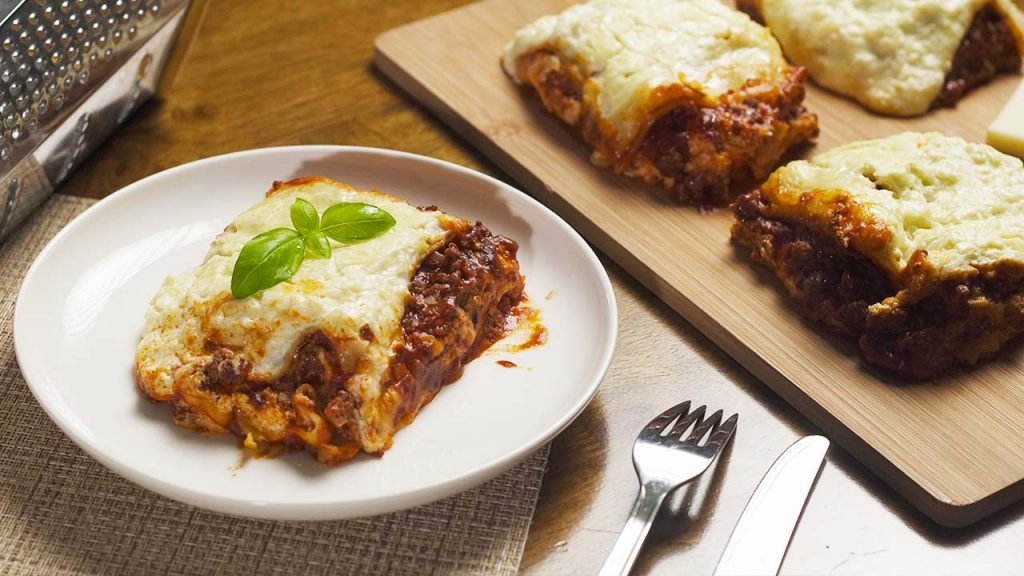 For easy and quick weeknight dinners, lasagna might not be the first thing that comes to mind. Fortunately, this no-bake recipe lets you whip up one of the most popular Italian family meals with minimal effort. Before running some errands, layer cooked lasagna noodles with ground beef, tomato sauce mixture, and cheese in a Crockpot. Set it on Low, and you can proudly serve this dish on your dinner table when you come back after a few hours.
Recipe for Inspiration: Crockpot Lasagna Recipe At Home, No Oven Needed 
---
Healthy Weeknight Dinners
In our opinion, great dinner ideas should satisfy the needs of both your taste buds and your health. Though during busy days, most of us think that we can only choose one between either nutritious meals or yummy dinner ideas. In this section, learn different dishes that tick all the boxes. Read through this roundup and transform cheap and easy dinner ideas for the family into the best home-cooked meals!
Rotisserie Chicken With Salad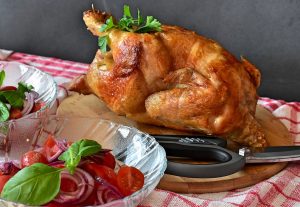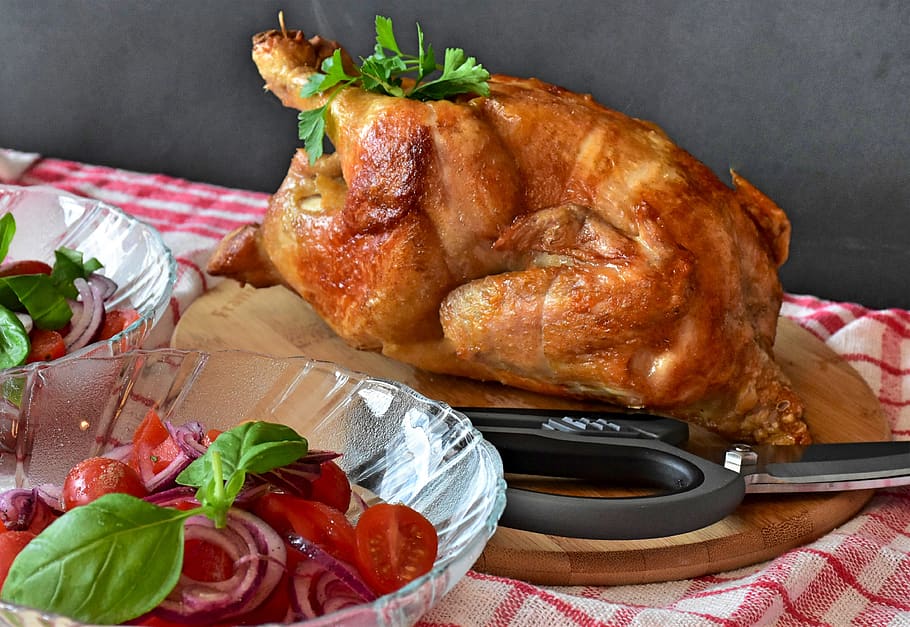 Store-bought rotisserie chicken is a suitable option for easy weeknight gluten-free dinners. You're free to have it on its own, but we recommend putting together some greens on the side to transform this meal into a well-balanced, healthy dinner. Try out this recipe for steamed cauliflower and crisp salad greens that would go heavenly with this smoky chicken entrée.
Recipe for Inspiration: Rotisserie Chicken with Salad Greens
Cauliflower Fried Rice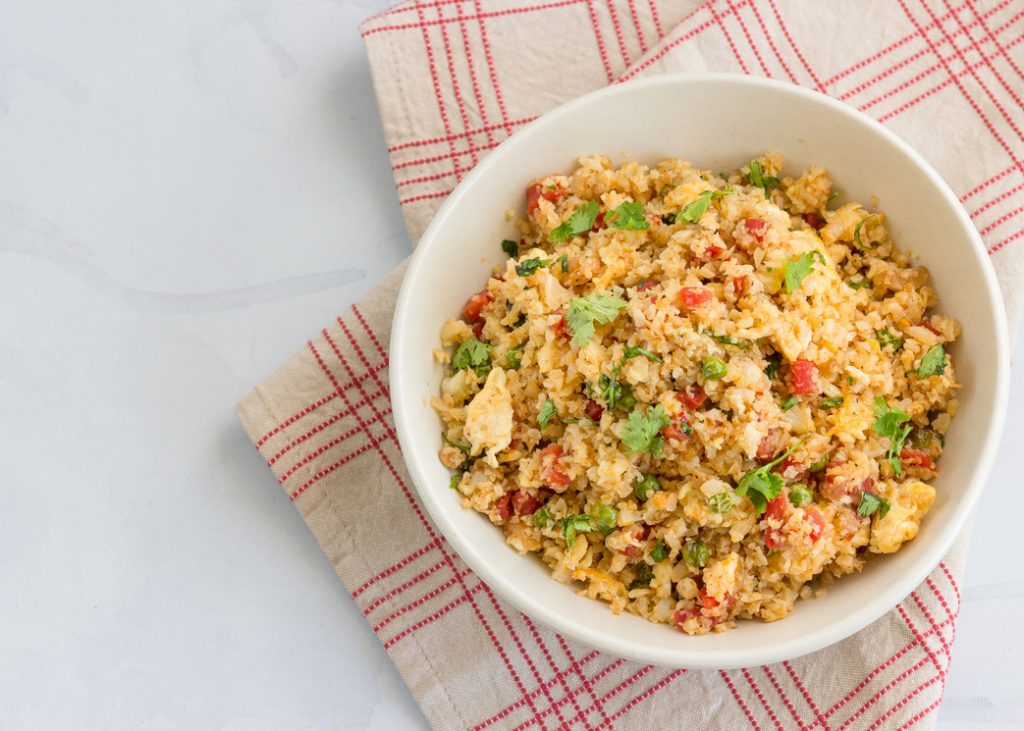 For this entry to the list of good dinner ideas and recipes, make some egg-fried rice with a twist! Instead of packing on more carbs with regular rice, a good alternative is to rice a cauliflower head that's packed with essential nutrients. Fry it with garlic, carrots, peas, and eggs for a full meal. Top this aromatic stir-fried dish with sliced green onions to finish. Healthy weeknight dinners never tasted this good! 
Recipe for Inspiration: Cauliflower Fried Rice
Chicken Tortilla Soup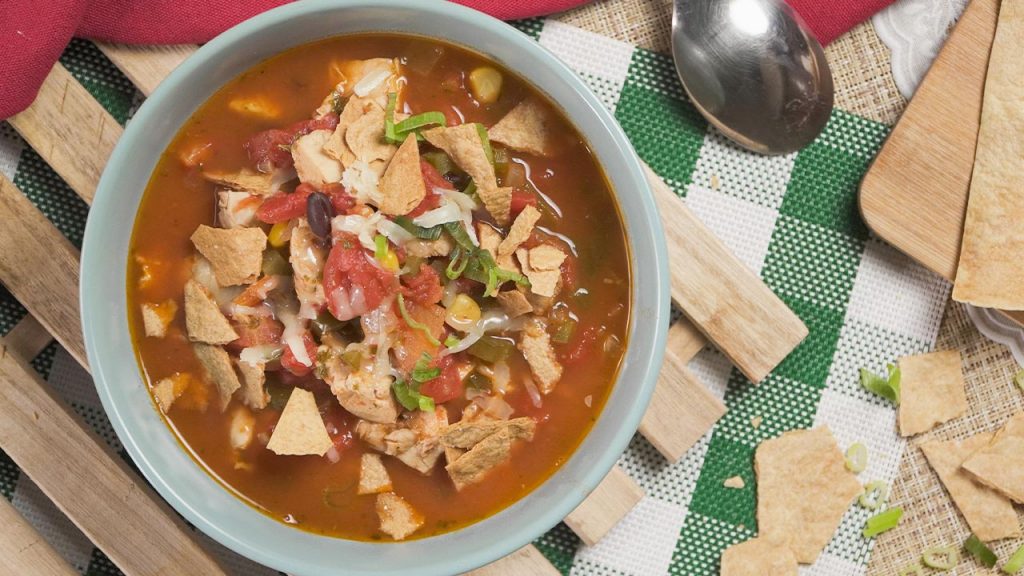 Your easy weeknight dinner recipes and ideas won't be dull with this in your arsenal. For this dish, chicken breasts and Mexican cooking staples like corn, bell peppers, and beans are simmered in a flavorful tequila-infused chicken broth. Tomatoes are also stirred into the mix, giving off a satisfying acidity to the soup. Sprinkle some cheese, chopped green onions, as well as crunchy tortilla chips on top to tie everything together. Try it out, and give the best dinner recipes of all time a run for their money! 
Recipe for Inspiration: Chicken Tortilla Soup
Black Bean Burger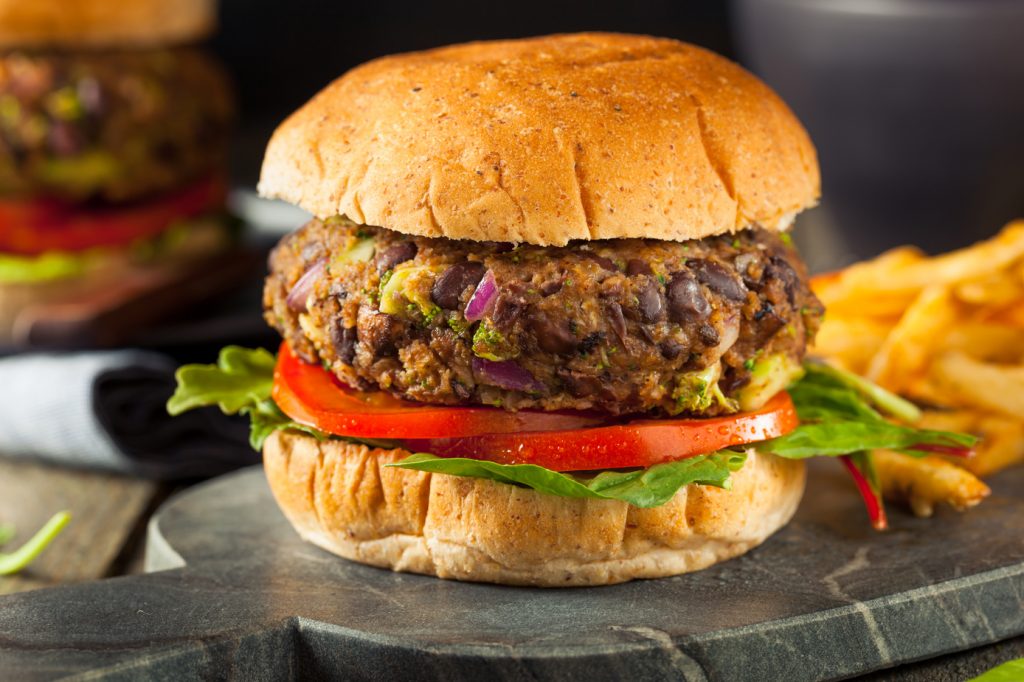 Who knew that you could transform black beans into a good meal? Say goodbye to regular beef patties and hello to this vegetarian-friendly alternative that uses a mixture of beans and mushrooms as the main ingredient. Stir breadcrumbs and egg white to glue the mixture together, then add some steak seasoning to impart a tasty savory quality to the dish. This recipe is proof that easy dishes for dinner can be healthy and delicious at the same time!
Recipe for Inspiration: Black Bean Burgers 
Sheet Pan Chicken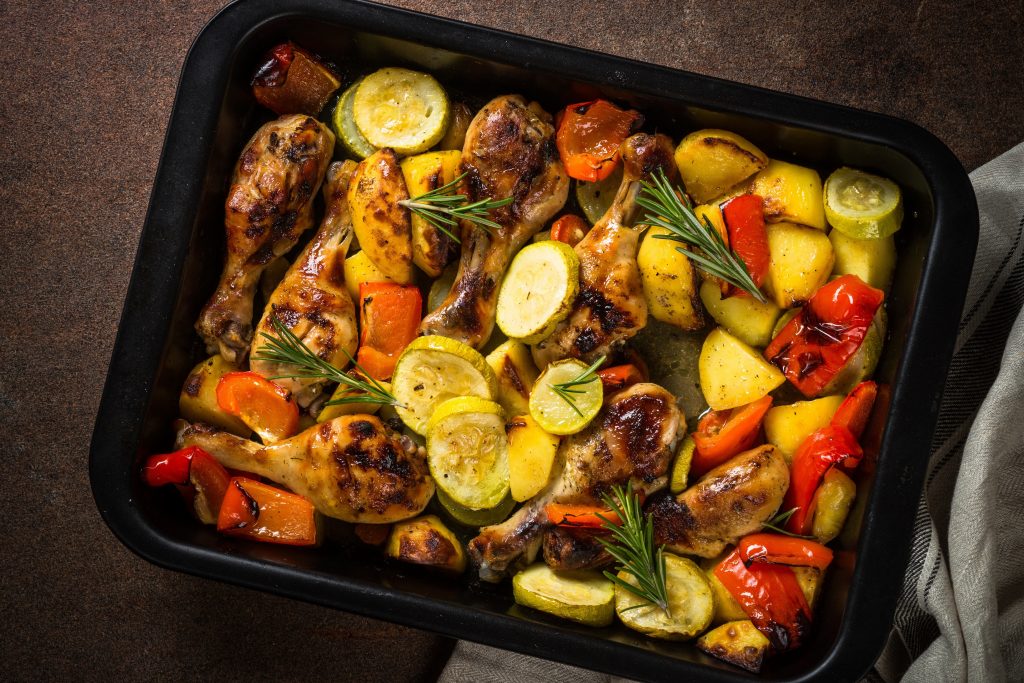 Sheet pan dinners are great options for quick and easy meals to cook for dinner because you just have to bake the components together and call it a day. For this particular sheet pan dinner, you'll get to enjoy a mouthwatering dish of baked chicken. Toss the meat together with a slew of well-seasoned vegetables and fresh herbs, and roast until the components are crisp and golden! 
Recipe for Inspiration: Sheet Pan Chicken with Asparagus & Potatoes
Cilantro Lime Rice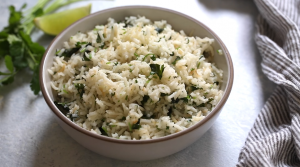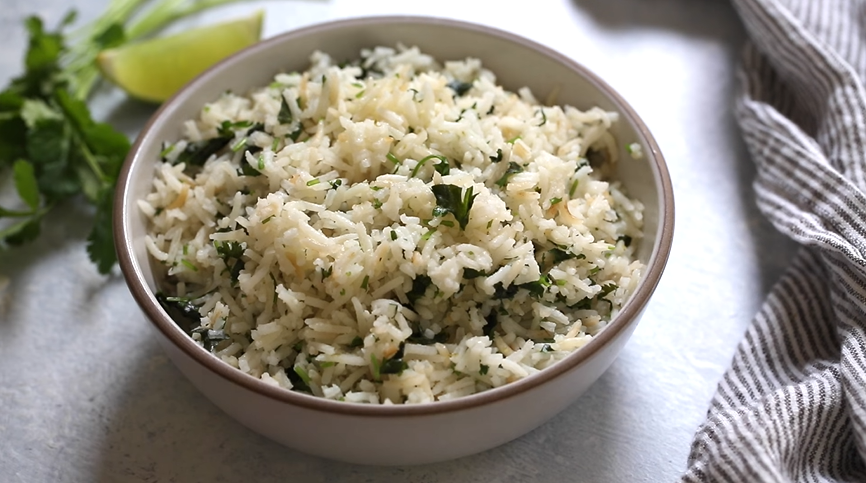 Whether you're whipping up easy weeknight dinners to make or quick meal ideas, there's always enough time to make a side dish with this easy recipe! Spruce up your usual bowl of fluffy rice by infusing it with bay leaves, cilantro, lime, and salt during the cooking process. Your freshly cooked grains would have just a tinge of saltiness and acidity to add an extra layer of flavor to your main dish.
Recipe for Inspiration: Cilantro Lime Rice
Cashew Chicken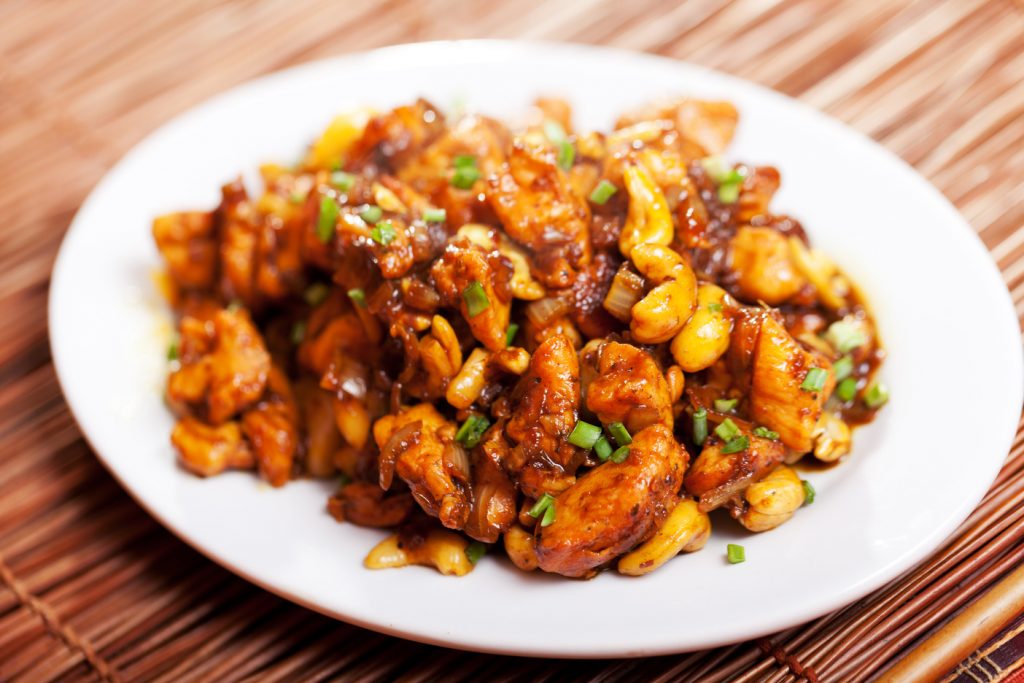 As you've probably seen from the dishes included in this section, it's possible to have a nutritious meal that tastes great with good recipes for dinner. Take this dish, for instance. Dig into bowls of chicken chunks and cashew nuts that have been stir-fried in a thick savory sauce. This nutty meal is one of the best dining options for a protein-packed meal!
Recipe for Inspiration: Cashew Chicken
Baked Artichoke Hearts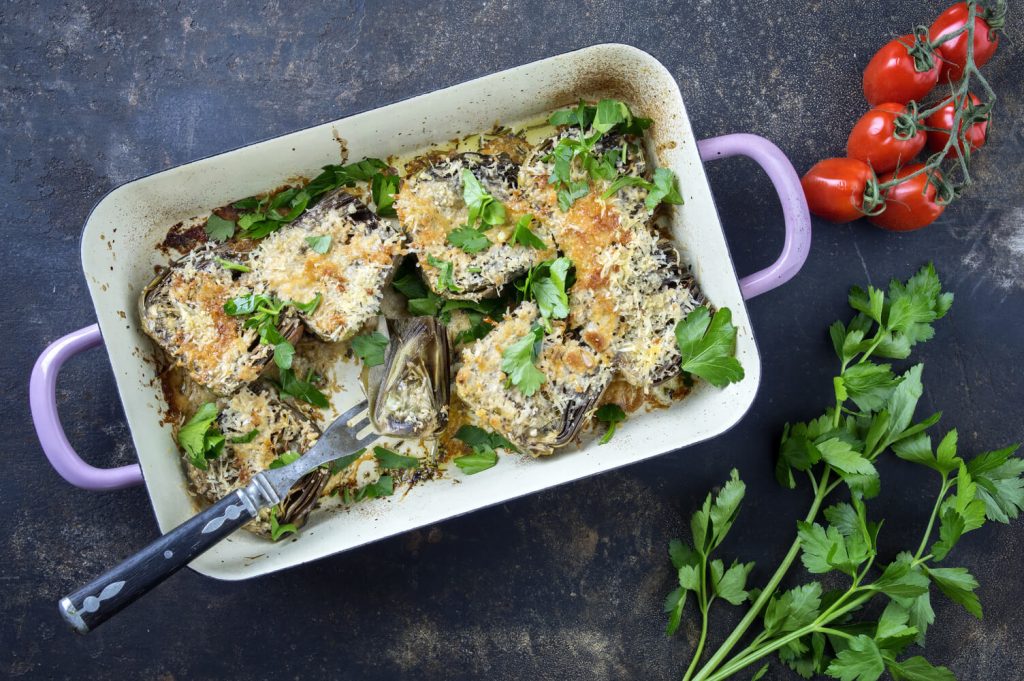 Can't get enough good and easy supper ideas and recipes? Luckily for you, we got this dish that you can add to your list of quick, easy, and healthy meals for dinner. This vegetable casserole dish showcases cheesy baked artichoke hearts with just the right amount of acidity from a tangy lemon juice drizzle.
Recipe for Inspiration: Baked Artichoke Hearts
Black Bean Chili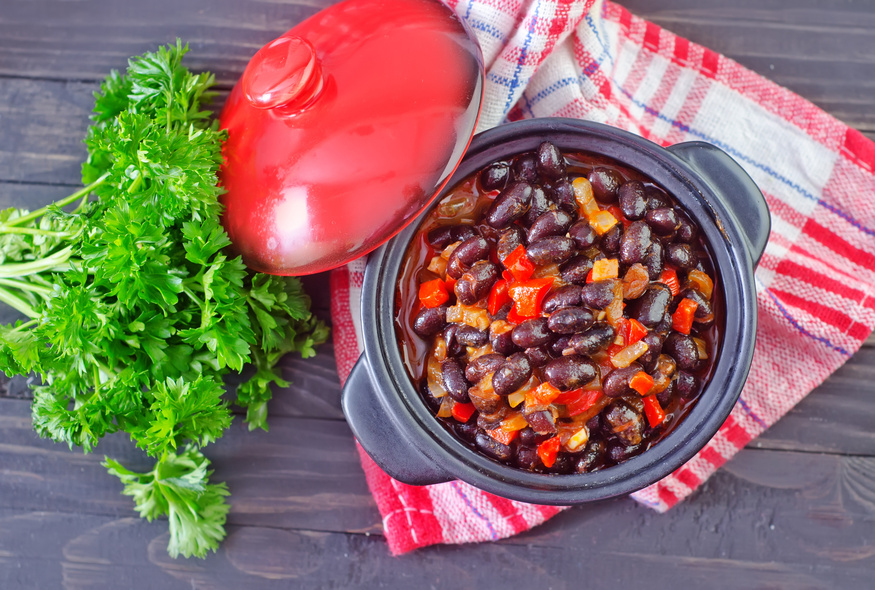 This black bean chili is a dish that you should try at least once. Treat your taste buds to a delightful combination of flavors brought by black beans, tomatoes, and peppers in a well seasoned, beer-infused broth. Apart from being oh-so-flavorful and packed with nutrients, this could also be your next go-to recipe for dinners during cold days.
Recipe for Inspiration: Smoky Black Bean Chili
---
Easy Weeknight Dinners For Two
Who said you can't make date night-worthy dishes in under a few minutes? Treat yourself and your loved one to a delicious meal from this section. Find dinner recipes to try below.
Fettuccine Alfredo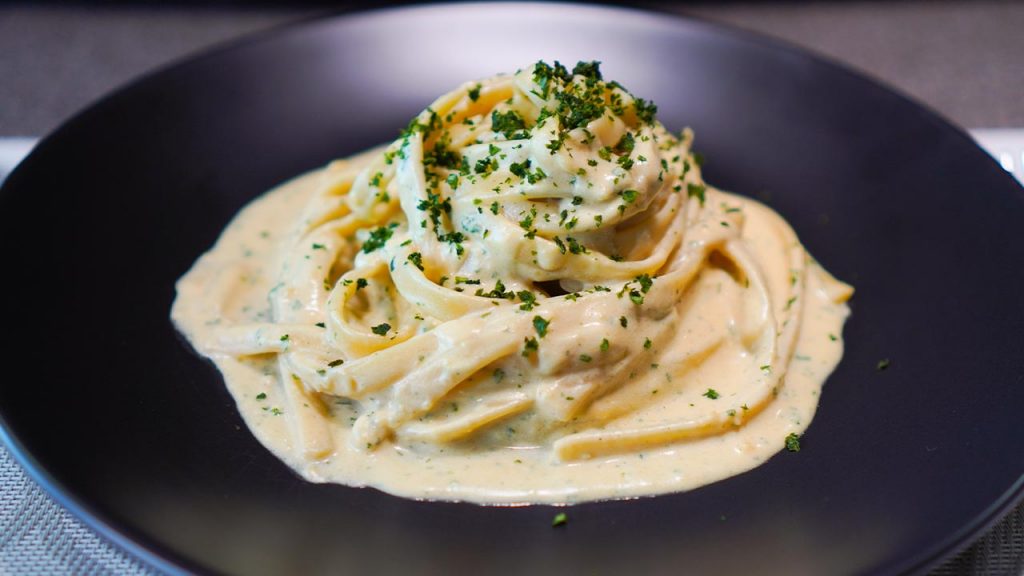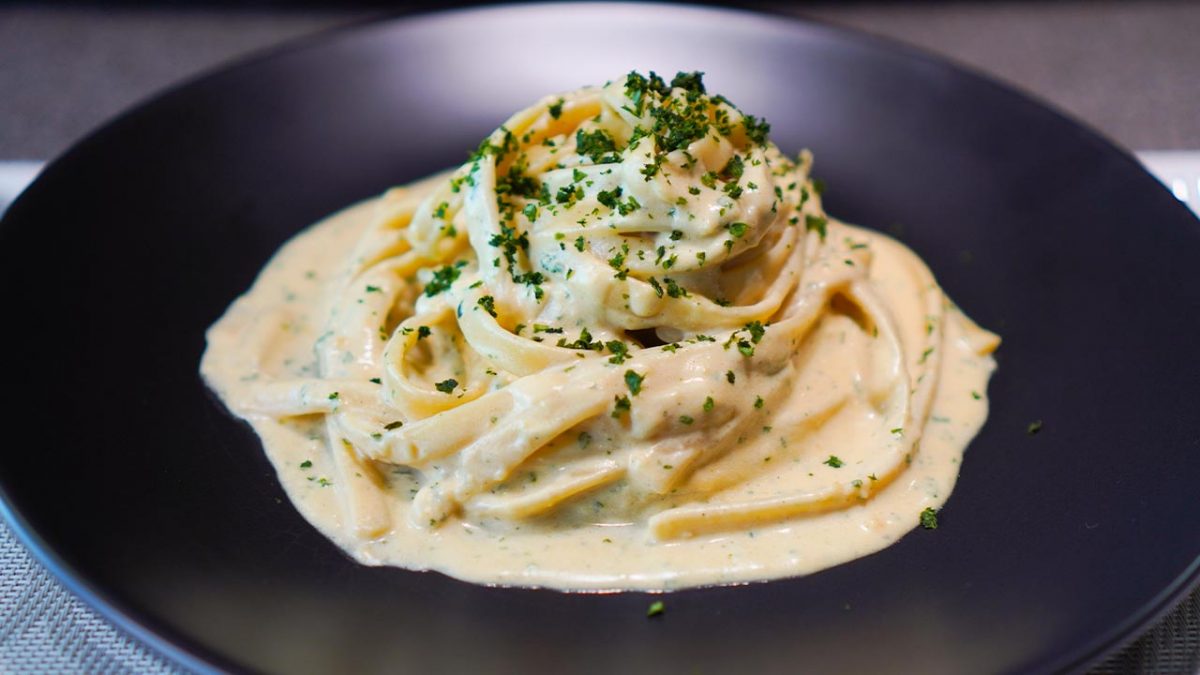 Pasta is one of the best dinner recipe ideas to go for if you want to make something nice for your loved one. For the first entry, we have this recipe for fettuccine in a classic alfredo sauce. It's a given that you only need to cook the noodles according to packaging instructions. And thanks to this easy sauce recipe, you can make the perfect creamy and cheesy mixture for coating the fettuccine.
Recipe for Inspiration: Fettuccine Alfredo Recipe Just Like Carrabba's 
Chicken Enchiladas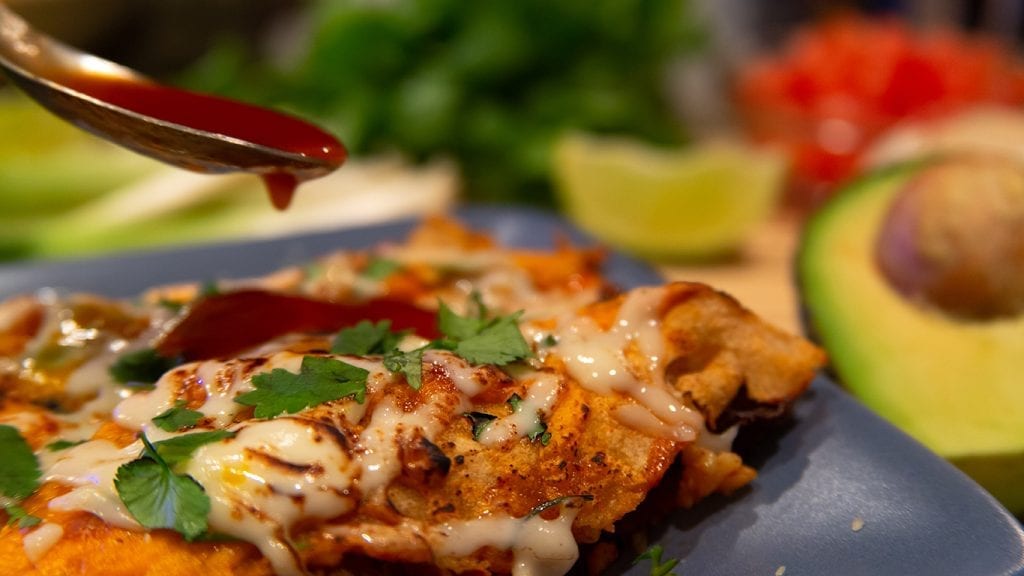 Even weeknights can't stop you from treating yourself and your partner to a good meal. Check out some of the best ideas for dinner at home, and spice up your date night with meals like this enchilada dish. This casserole consists of tortilla wraps that are filled with shredded boneless and skinless chicken breasts, chili peppers, cilantro, and other spices. Bake with enchilada sauce and cheese on top, then dig into a satisfyingly gooey dish!
Recipe for Inspiration: Spicy Chicken Enchiladas
Aglio e Olio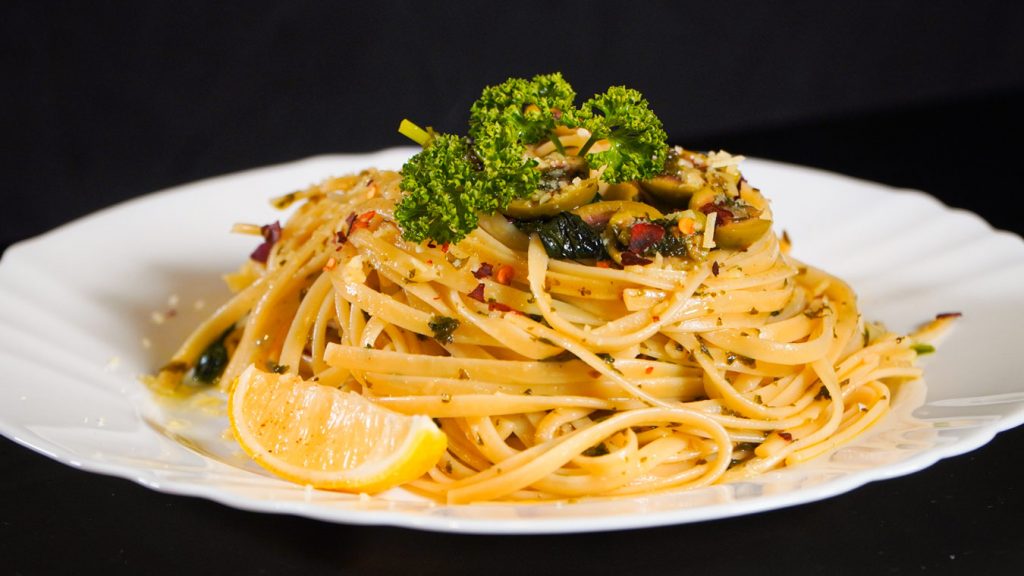 There's no such thing as too much pasta when it comes to easy and delicious dinner recipes for two. For one of the most fool-proof dinner items out there, you can't go wrong with a classic Italian aglio e olio. Cook this recipe to make a satisfying helping of linguine noodles in a garlicky and aromatic wine-infused olive oil sauce!
Recipe for Inspiration: Linguini Aglio Olio 
Nachos With Pico de Gallo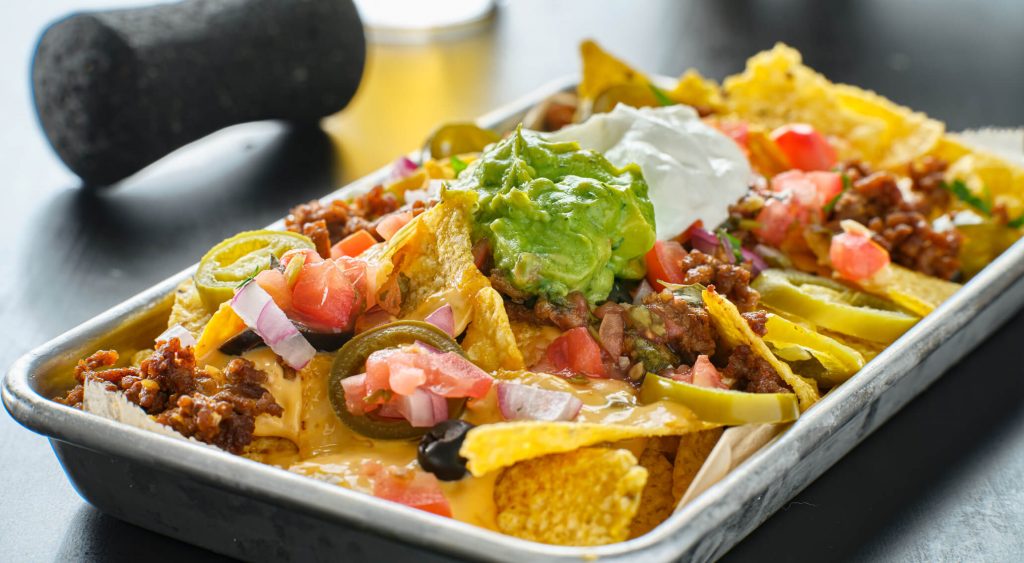 If you're up to it, you could definitely make a delicious and filling appetizer for a dinner for two. For date night, why not serve some crispy and crackly tortilla chips that have been baked with shredded chicken, cheese, beans, and green onions on top? Finally, garnish it with a dollop of tart pico de gallo salsa for the full gastronomic experience!
Recipe for Inspiration: Nachos With Pico de Gallo
Cajun Chicken Pasta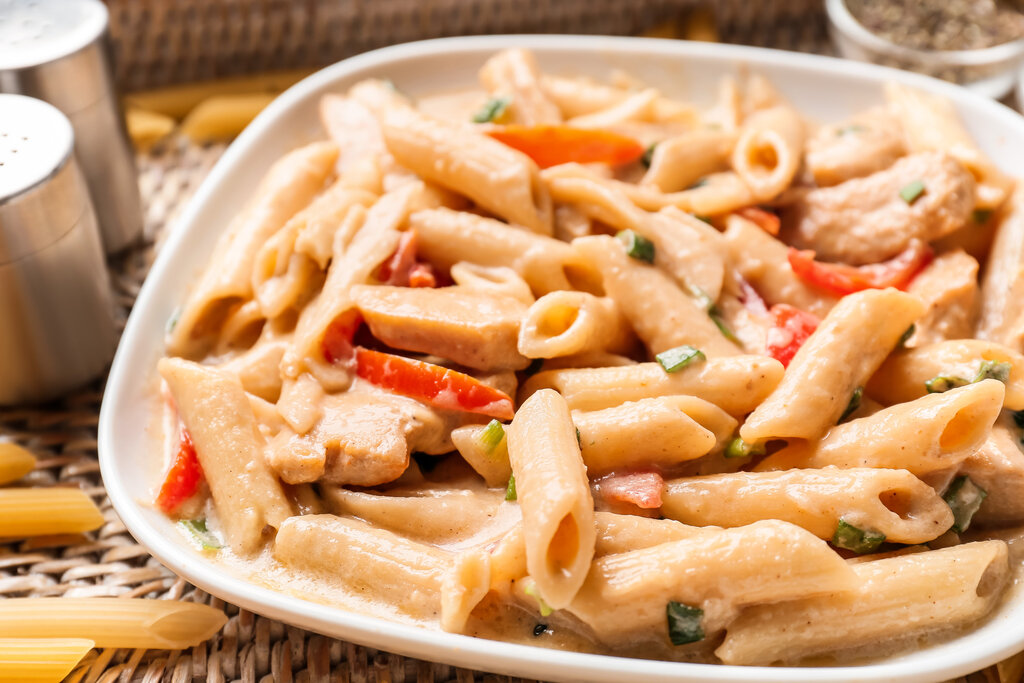 There's no denying that pasta is a versatile dinner option for the family's dinner menu ideas, and even for dinner dates at home! For this dish, linguine pasta noodles are smothered with a deliciously creamy sauce. Shredded chicken, bell peppers, mushrooms, and chopped green onions all work together to add layers of flavor to this delightful Cajun-inspired dish. 
Recipe for Inspiration: Cajun Chicken Pasta