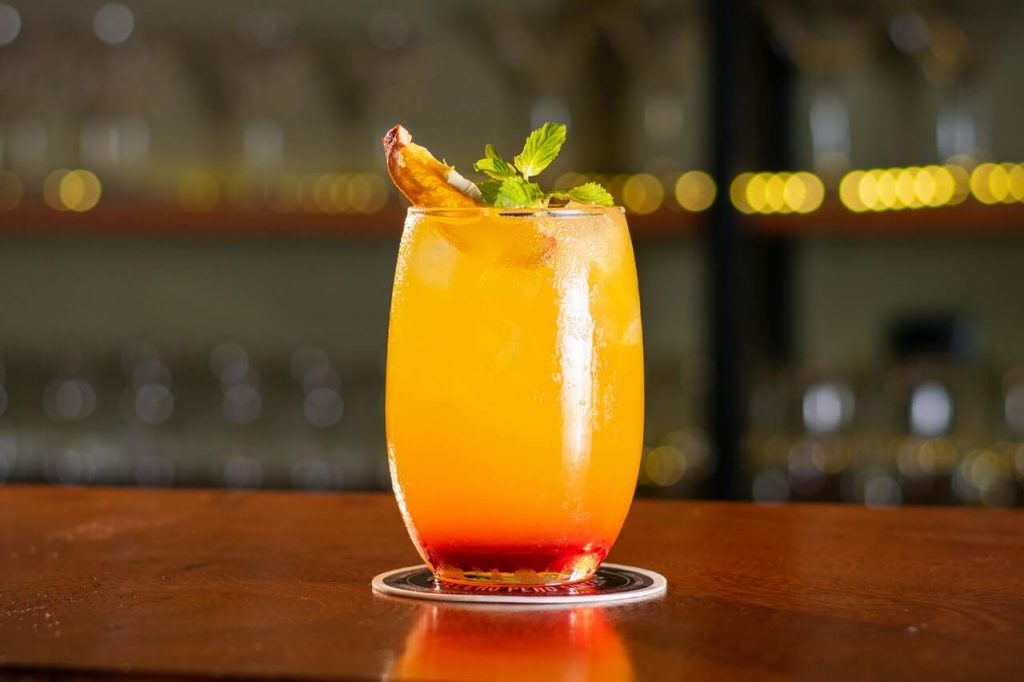 12 Classy Grand Marnier Cocktails For Any Celebration
What if we told you that you could sip an elegant cocktail without leaving your house as long as you have a Grand Marnier in your bar cart? As the liqueur that bartenders reach for when mixing high-end margaritas and some champagne cocktails, you can never go wrong with it! With a mix of bitter orange, sugar, and cognac, Grand Marnier is one of the most high-end orange liqueur you can find today.
Like the famous Cointreau (another premium alcoholic drink with an orange flavor), this French liqueur brings depth and elegance to many cocktail drinks. Although when you compare Grand Marnier and Cointreau, you can expect a darker and more complex flavor coming from the former. These days, Grand Marnier liqueur is used as a fancy alternative to some orange liqueurs to jazz up drink recipes. 
If you want to add a splash of sophistication to your next party, let our short selection of sophisticated Grand Marnier cocktails inspire you! From the Cadillac margarita to mimosas and sangrias, there is a Grand Marnier drink for every occasion. 
12 Grand Marnier Cocktails You Must Try
Planning to throw an upscale party but don't know where to start? We're telling you, having a bottle or two of Grand Marnier will alleviate your worries straight away! Here are 12 luxurious Grand Marnier cocktails, so bring out your fancy liqueur and mix away!
Golden Margarita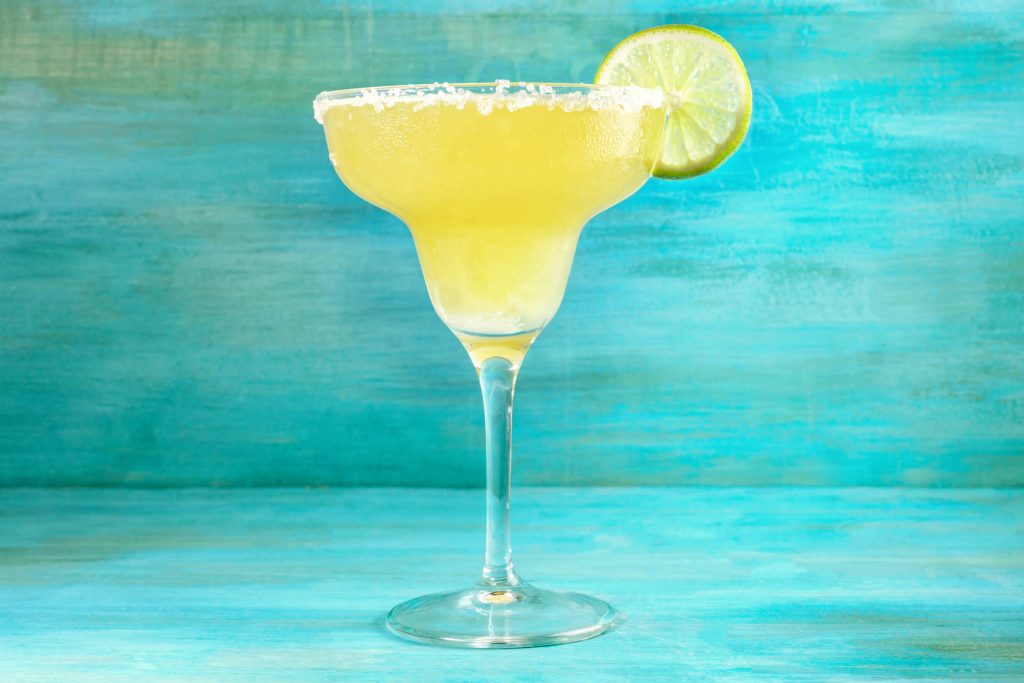 Are you looking for a sophisticated drink to astound your guests at your next party? Golden margarita, a shining example of mixed drinks with Grand Marnier, is something to try. This margarita recipe with Grand Marnier begins with tequila and sweetened lime juice. It also blends Grand Marnier, Cointreau, and blue curacao (all of which are flavorful orange liqueurs) in one glass.
Recipe for Inspiration: Golden Margarita
Mai Tai Cocktail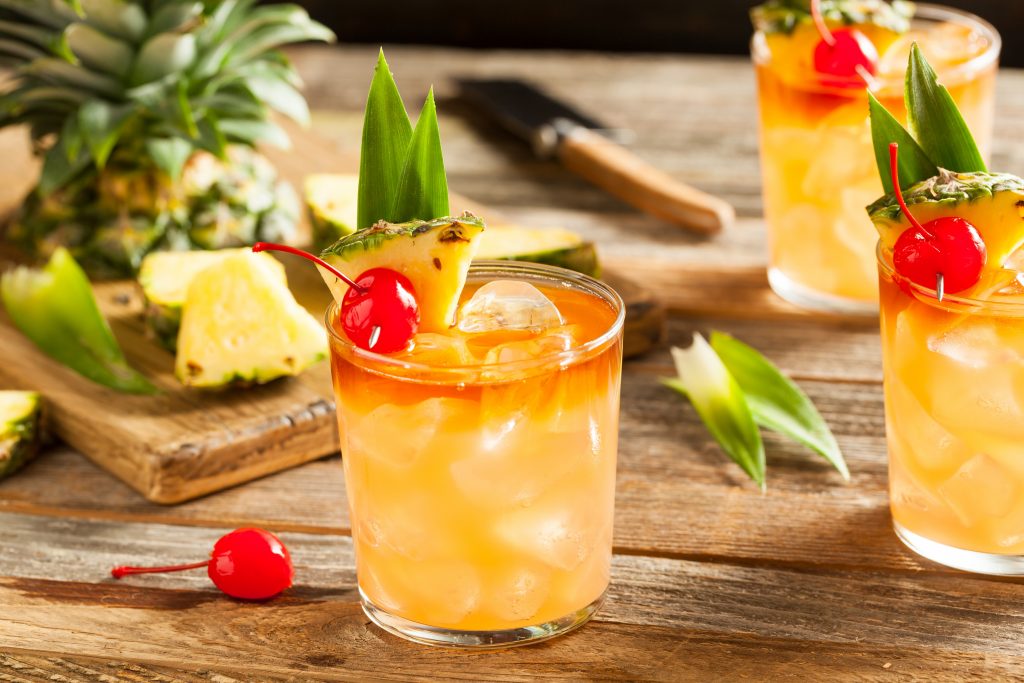 Brewing a tropical-themed cocktail party this weekend? This Mai Tai cocktail is sure to keep your guests euphoric all night long! Made of two kinds of rum (dark molasses rum and light rum), orgeat syrup, and orange liqueur like Grand Marnier, this drink is unlike anything you have mixed up before. We finish the cocktail with a spritz of Angostura bitters and a garnish of either a lime wheel, mint sprigs, or pineapple slices. 
Recipe for Inspiration: Mai Tai Cocktail
Between the Sheets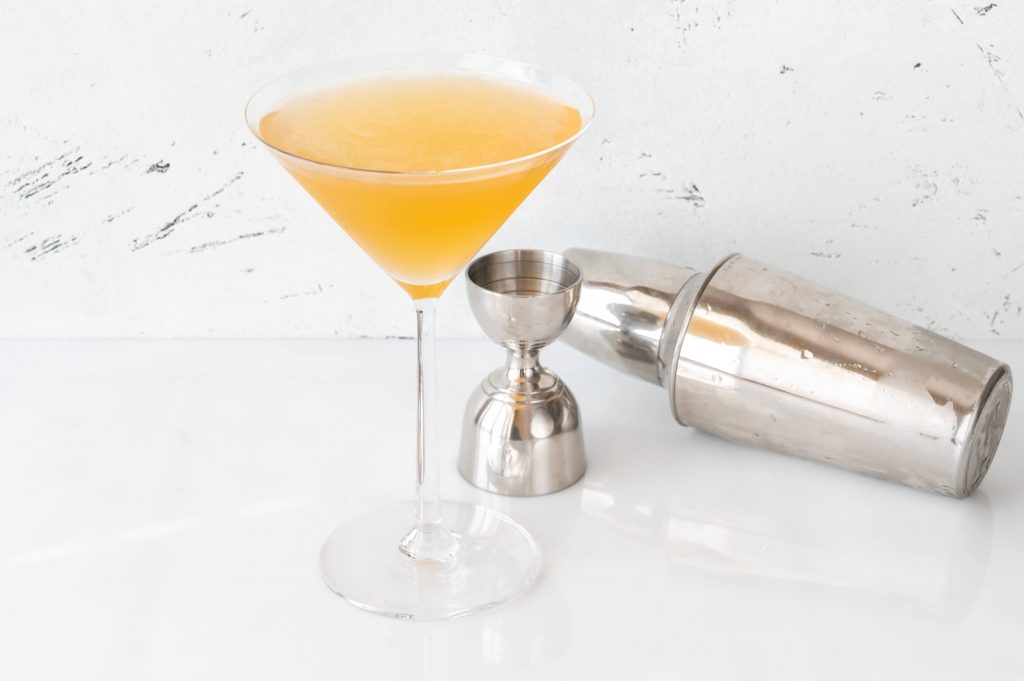 A sexy cocktail that brings together cognac, Grand Marnier, and light rum, Between the Sheets also goes by the moniker "Maiden's Prayer." With its stunning visual and intoxicating taste, this drink matches the atmosphere of a romantic evening. While it is already good on its own, flaming an orange peel over this drink elevates its flavor.
Recipe for Inspiration: Between the Sheets Cocktail 
Cadillac Margarita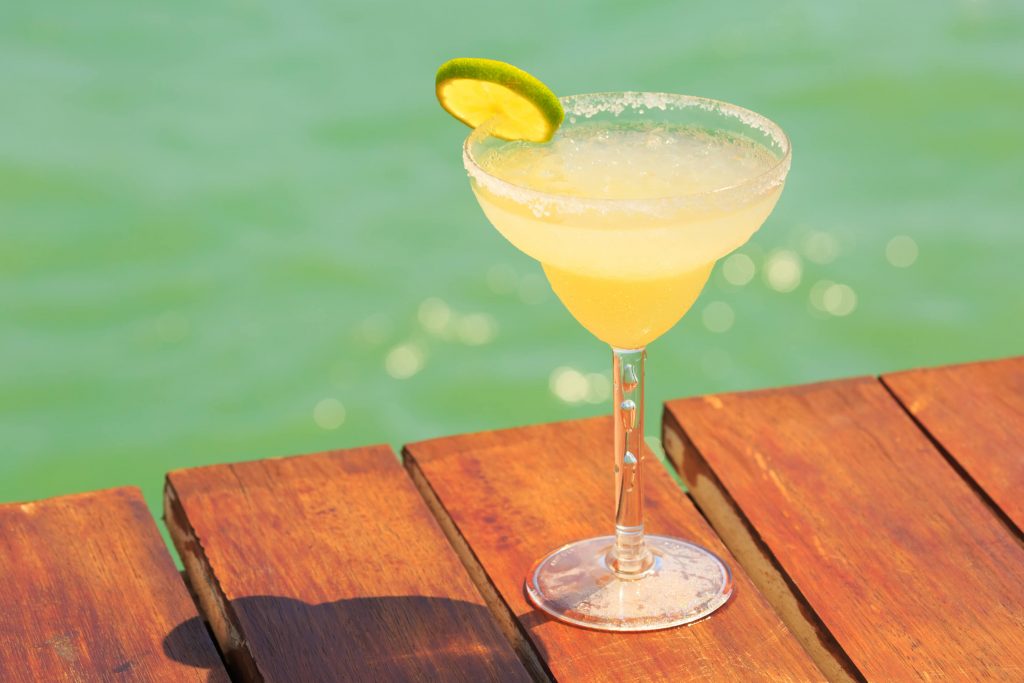 Cadillac margarita is just a fancier take on an ordinary margarita recipe, not to mention amongst the most raved about tequila cocktails out there. By fancy, we mean it is made of top-shelf ingredients, like a terrific tequila and Grand Marnier in addition to the Cointreau. 
Cointreau or triple sec is usually the starring orange liqueur in margaritas, but Grand Marnier brings a sophisticated and intriguing appeal to it, taste-wise. To give the drink a more complex palate, we highly suggest using tequila aged much longer.
Recipe for Inspiration: Cadillac Margarita
B52 Cocktail (B52 Shot)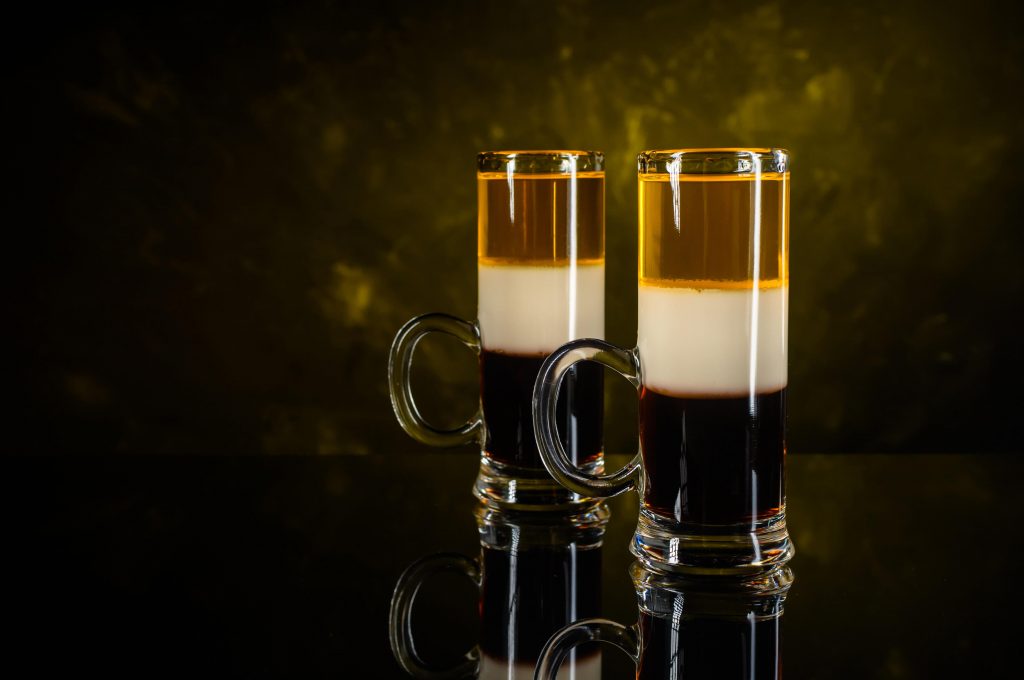 A triple-layered drink, the B52 shot is a popular party shot that downright stands out from the rest. In a shot glass, you will see three equally tasteful liqueurs floating on top of one another: Baileys Irish cream, Grand Marnier, and coffee liqueur. Coffee liqueur is at the bottom of the shot glass, Baileys Irish cream in the middle, and Grand Marnier (the lightest amongst the three) goes at the top. You can serve this in cocktail form if you think a shot is a bit limiting for your grand evening. 
Recipe for Inspiration: B52 Cocktail (B52 Shot)
Man O' War Cocktail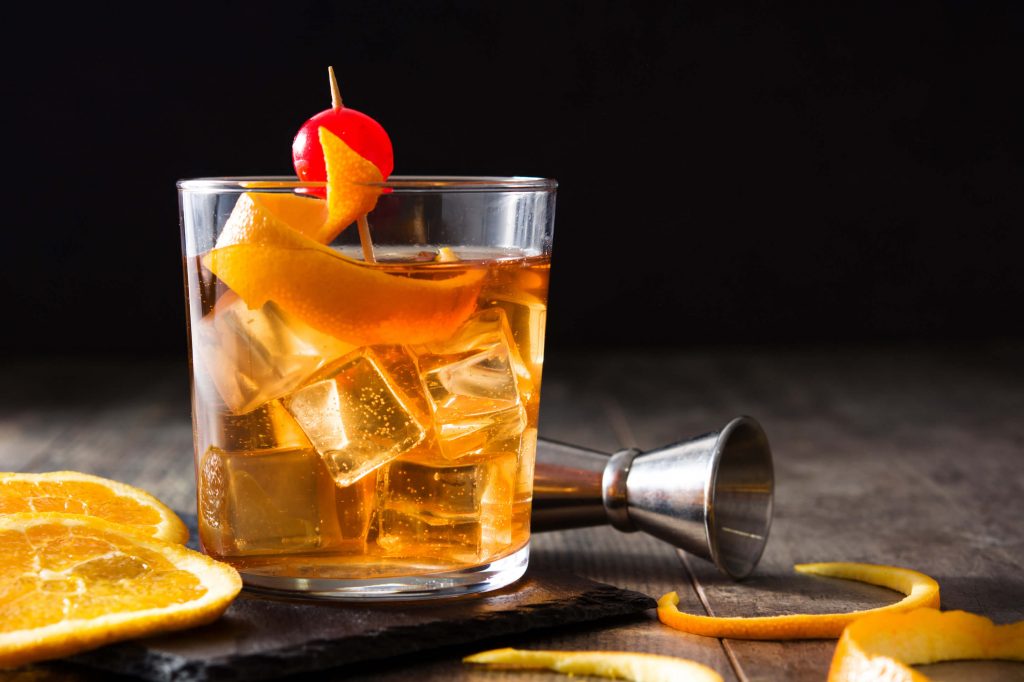 Named after a legendary racehorse, the Man O' War cocktail begins with bourbon, orange liqueur, sweet vermouth, and lemon juice. This recipe usually calls for some orange curacao or triple sec, but Grand Marnier works really well too. To balance the overall flavor and not make it too sweet, squeeze in some fresh lemon or lime juice. 
Recipe for Inspiration: Man O' War Cocktail
Classic Margarita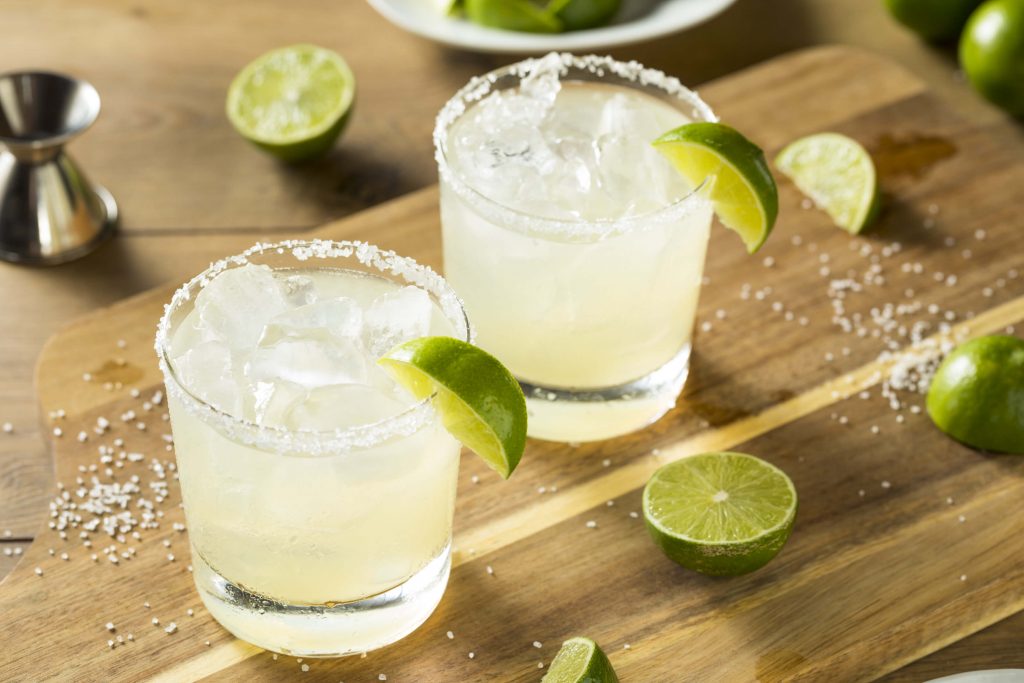 No summer party is complete without a pitcher of a refreshing classic margarita! Truly an epitome of summer in a glass (as most people would describe it), this recipe features tequila, orange liqueur (we recommend Grand Marnier), and lime juice. It is even more delightful with an agave syrup mixed in. While the salted rim is only optional, it certainly adds a certain kick and is a staple in margarita drinks.
Recipe for Inspiration: Classic Margarita For A Crowd
Champagne Cocktail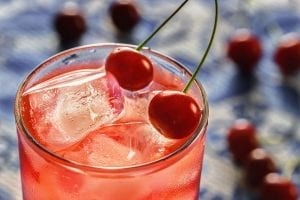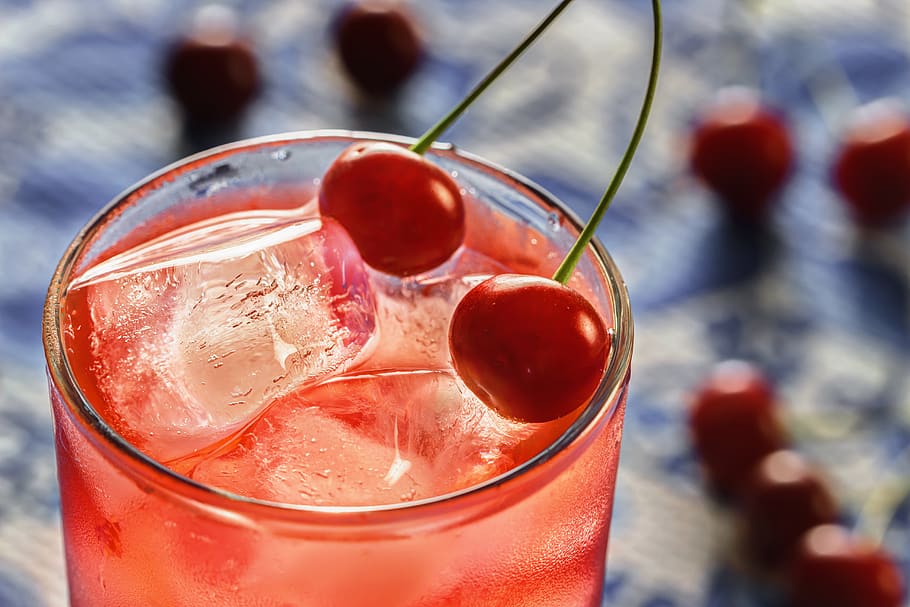 Stunning and elegant, the Marie Antoinette champagne cocktail is the perfect drink for any extravagant celebration or a romantic date night. Combine vodka, Grand Marnier, and champagne, and see this drink work like a charm. It also is a scene-stealer because of its beautiful red hue coming from the blood orange juice.
Recipe for Inspiration: Marie Antoinette Champagne Cocktail
Corpse Reviver No. 2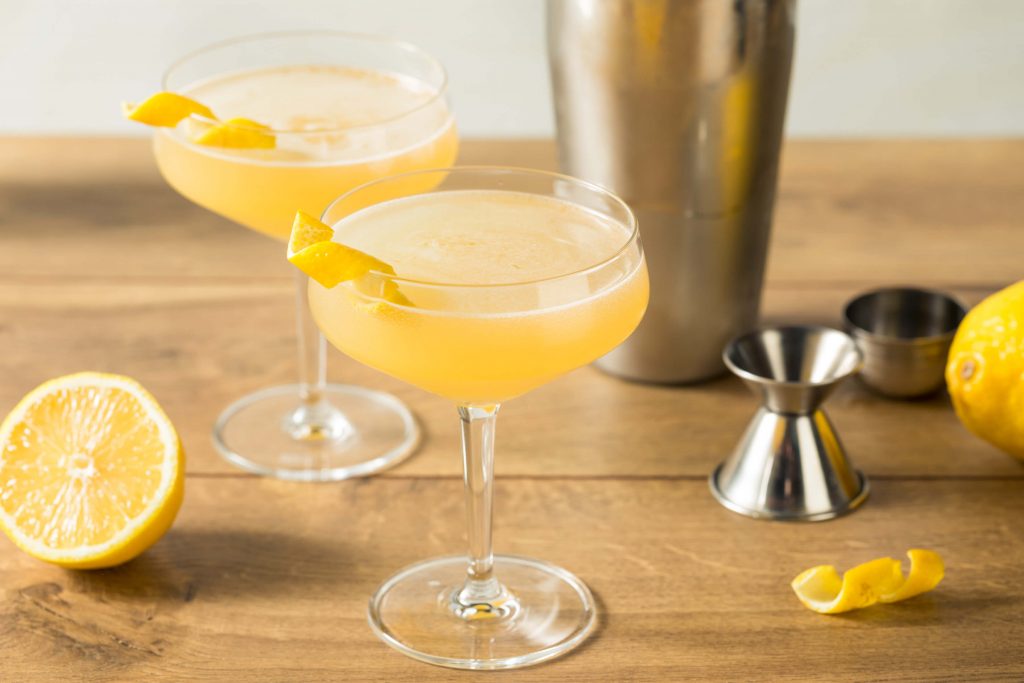 When you have a Grand Marnier in your home bar, mix up a quintessential Corpse Reviver No. 2, the most popular corpse reviver drink. Its eerie moniker merely refers to this drink's metaphorical power to bring back the dead (someone who is hungover) from the grave. That's because it is usually drunk the morning after a fun night out. 
Back in the 1930s, the Corpse Reviver No. 2 recipe was at the pinnacle of fame, being featured in Savoy Cocktail Book. However, it plunged into unpopularity for many years and only entered the cocktail scene again in the 21st century. Gin, lemon juice, orange liqueur, dry vermouth, and absinthe meet to recreate this classic gin cocktail.
Use a stellar orange liqueur like Grand Marnier or Cointreau for that zingy punch!
Recipe for Inspiration: Corpse Reviver Cocktail
White Wine Sangria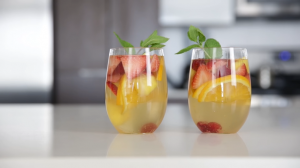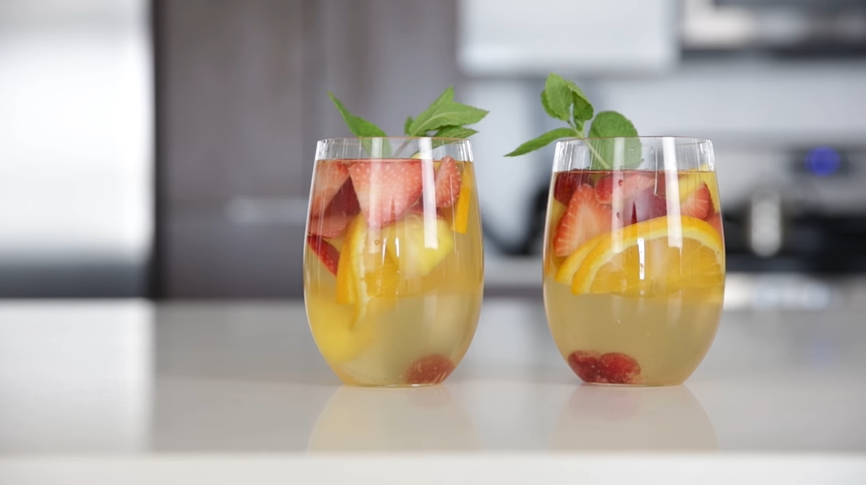 This white wine sangria rightfully deserves a spot on our list of the best Grand Marnier cocktails. This cocktail brings together the bright flavors of summer fruits, wine, ginger ale, and orange liqueur—all in one glass. A perfect warm afternoon drink, this recipe only calls for fruits like watermelon, strawberries and honeydew, some white wine, and of course Grand Marnier. It's just a bonus that you wouldn't break a sweat mixing up this much-loved cocktail drink. 
Recipe for Inspiration: White Wine Sangria
Orange Grand Mimosa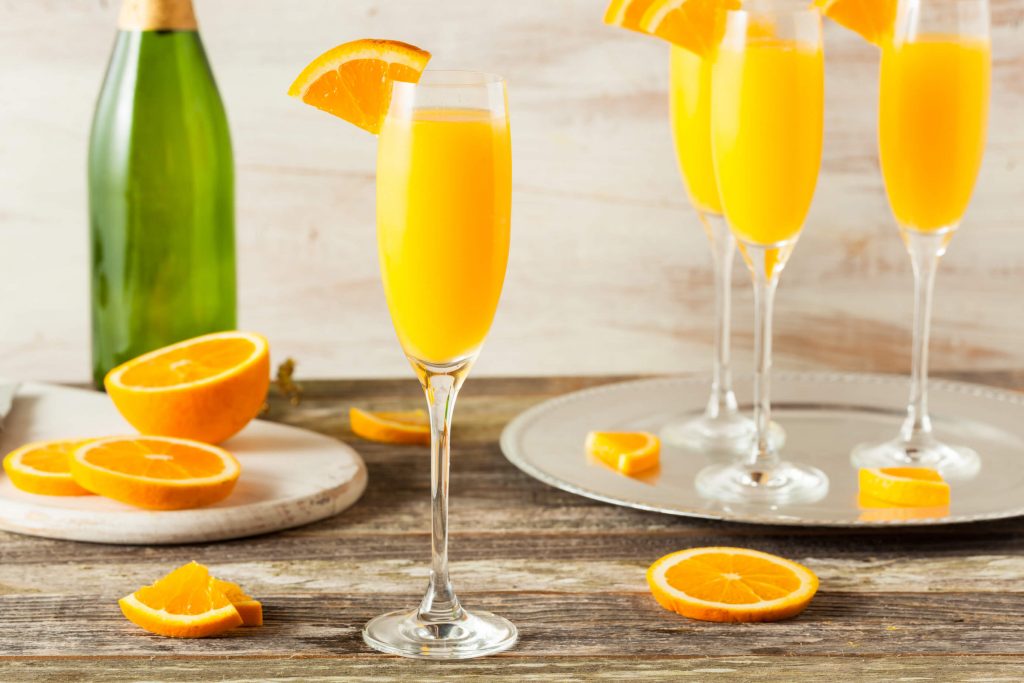 Visually stunning with a fruity palate, this orange Grand Mimosa is yet another way to show off your Grand Marnier liqueur. This recipe mixes said top-shelf orange liqueur, champagne or sparkling wine, and orange juice. The result is pure citrusy elegance in a glass! When mixing such a drink on your own, just make sure that all the ingredients are high quality for a truly exceptional drinking experience. 
Recipe for Inspiration: Orange Grand Mimosa
El Presidente Cocktail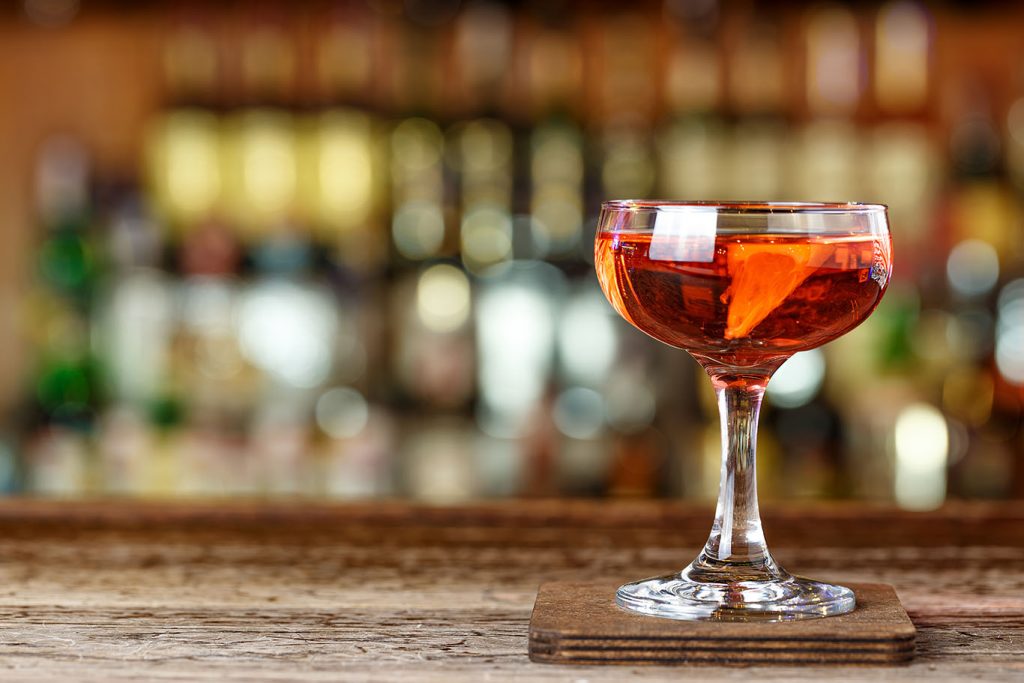 Appearing in the famous The Savoy Cocktail Book, the El Presidente cocktail has been quenching the thirst of drinkers since the 1920s, so it is guaranteed exceptional. This mixed drink is almost similar to a Manhattan. The only twist is that the El Presidente cocktail is rum-based. 
Here, we go for a light rum base, with dry vermouth, a dash of grenadine syrup, and the sophisticated Grand Marnier. Combined, all these create a sublime balance of flavors. All in all, it is a sophisticated drink suitable for any occasion.
Recipe for Inspiration: El Presidente Cocktail