The cream cheese, brown mustard and garlic powder make these turkey roll ups a sure hit! I can never make enough of these.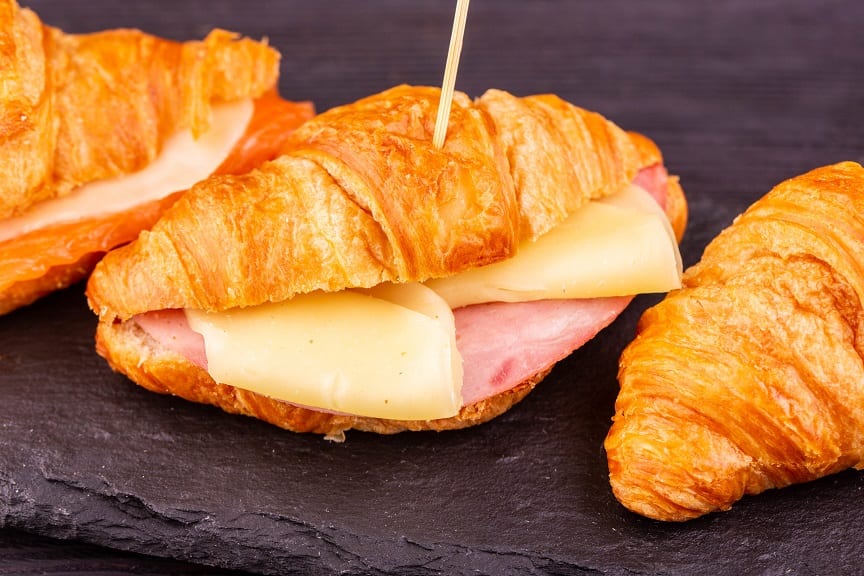 Turkey Crescent Roll Ups Recipe
How To Make Turkey Crescent Roll Ups
Ingredients
8

oz

cream cheese

1/4

cup

brown or dijon mustard

1

lb

Deli turkey,

thinly sliced

1

lb

Monterey Jack cheese,

thinly sliced

garlic powder

2

pkgs

Pillsbury crescent rolls
Instructions
Preheat your oven to 375 degrees Fahrenheit.

Combine the cream cheese with garlic powder and mustard until a smooth mixture is formed.

Open the crescent rolls and spread them out on a surface. 

Spread about a teaspoon of the cream cheese mixture and a small piece of Monterey cheese and turkey onto each crescent roll. 

Roll, fold, and secure the rolls with a toothpick. Place them about an inch apart on a greased cookie sheet and bake them in the oven for about 10-12 minutes or until they turn golden brown. 

Once your crescent rolls are finished baking, serve them and enjoy!
Comments
Casibom Deneme Bonusu Bahis severler sitelere giriş yapmadan önce mutlaka deneme bonusu veren siteler üzerinden oyun oynamak isterler. Casibom müşteri çekmek ve markasını tanıtmak adına kullanıcılara deneme bonusu vermektedir. Üye olan her kullanıcıya verilen Casibom deneme bonusu ile casino oyunlarında şansınızı test ederken para kazanabileceksiniz. Tamamen ücretsiz olarak yararlanabileceğiniz bedava bonus ile yatırım yapmadan bahis yapmaya doyamayacaksınız. Bahis sektöründe can getiren Casibom verdiği deneme bonusu ile kullanıcılarını oldukça memnun etmiştir. https://casibom.net/ - https://casibom-giris.org/ - https://casibom-giris.com/ -

Seo Uzmanı

Comment is awaiting moderation.