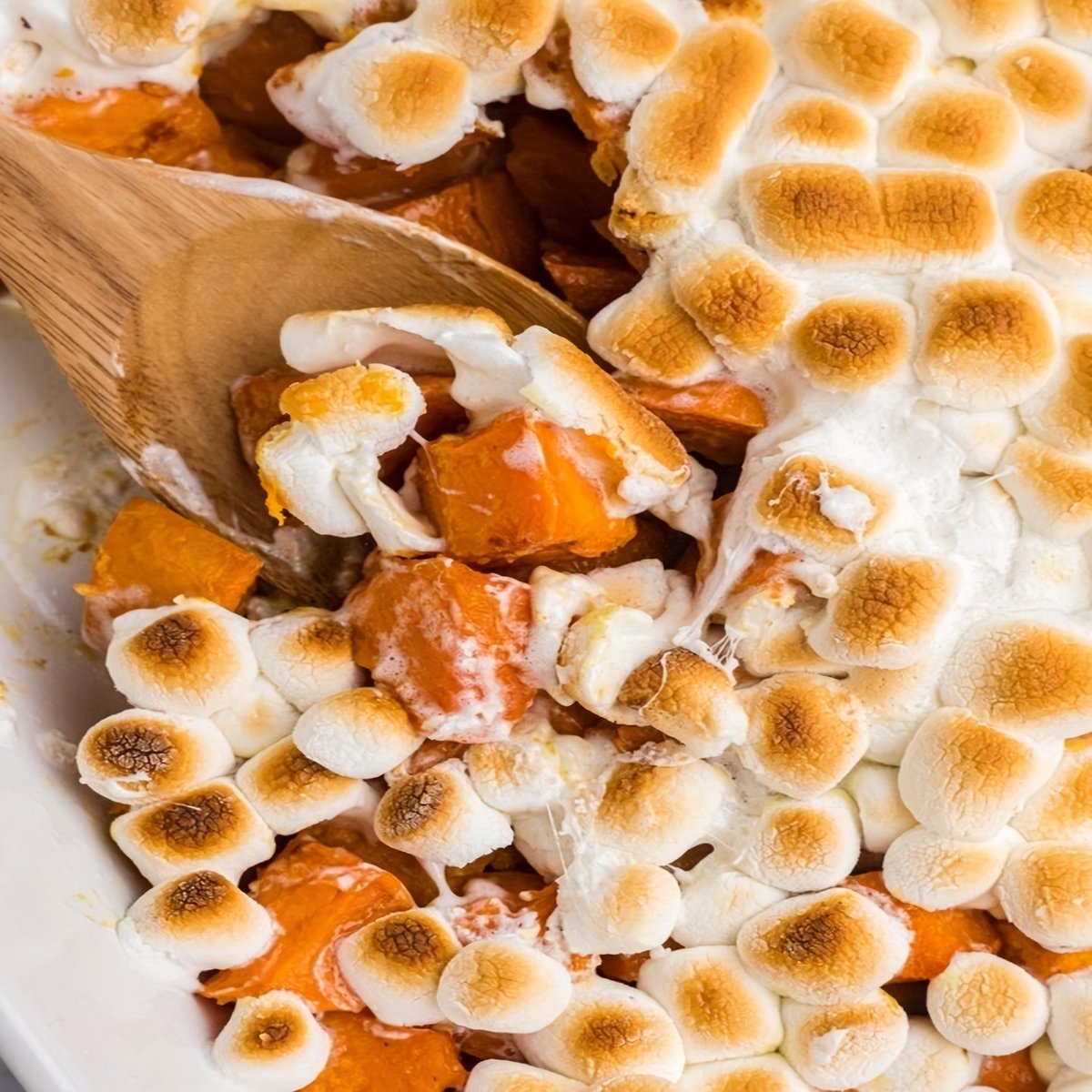 Thanksgiving Yams Recipe
How To Make Thanksgiving Yams Recipe
Look forward to Thanksgiving not just for the fun, but the food too! Lessen the stress of cooking holiday meals with these easy and fuss-free Thanksgiving recipes. Have classic Turkey dishes and new additions as well. More quality dishes, more quality time.
Ingredients
4 medium-sized yams
1/4 cup melted butter
1/4 cup brown sugar
1/2 teaspoon ground cinnamon
1/4 teaspoon ground nutmeg
1/4 teaspoon salt
1/2 cup mini marshmallows (optional)
Instructions
Preheat the oven to 375°F (190°C).

Wash the yams and pierce them with a fork.

Place the yams on a baking sheet and roast for 40-45 minutes, or until tender.

Remove the yams from the oven and let them cool slightly.

Peel off the skins and cut the yams into slices or chunks.

Place the yams in a baking dish.

In a small bowl, mix together the melted butter, brown sugar, cinnamon, nutmeg, and salt.

Pour the mixture over the yams and toss to coat evenly.

If desired, sprinkle mini marshmallows over the top.

Bake for an additional 10 minutes, or until the yams are heated through and the marshmallows are golden brown.

Serve hot and enjoy!
Nutrition
Calories :

240kcal

Total Fat :

8g

Saturated Fat :

5g

Cholesterol :

20mg

Sodium :

220mg

Total Carbohydrates :

41g

Dietary Fiber :

4g

Sugar :

16g

Protein :

2g