I made this delicious cranberry jelly recipe last Thanksgiving, and really enjoyed eating it after a hefty meal of rosemary turkey. But then, I started craving for this cranberry jelly dessert that I just couldn't wait until Thanksgiving to eat it! That's why I decided to make it again as a weeknight dessert for myself. It was really easy to make this sweet jelly dish at home. 
A cranberry jelly is also often called a jellied cranberry sauce. Don't confuse cranberry jelly with cranberry sauce or cranberry jam. These three dishes are totally different in terms of texture. Cranberry jelly has a smooth and clear texture that can be moulded into different shapes as it hardens and sets in a container. Meanwhile, both cranberry sauce and cranberry jam are made from mashed fruits which means that there are fruit chunks in them. However, cranberry sauce uses less pectin which makes it less jellied and firm than jam. 
Among these three, I generally prefer the jello consistency of the cranberry jelly since it's a more suitable quick after-meal dessert snack. It's also made in different ways. Other people would add in a bit of dry or liquid pectin to make it more firm, thicker, and jello-like. But, for my homemade cranberry jelly recipe, you won't be needing that! Cranberries naturally contain pectin so there is no need for the additional thickener. Although, if you really want a nice and firm cranberry jelly, then you can add about a tablespoon of it. 
Now, for the main ingredients, I recommend using frozen or fresh cranberries instead of those canned cranberry options. I also added orange zest and fresh orange juice into the mix. Cranberry and orange is an iconic holiday flavor combination that you must try. It really gives the cranberry jelly an extra fruity tang. 
I cooked the cranberries first on a saucepan, and then mixed in the oranges, sugar, salt, and water. The trick is to keep stirring the mixture until it's thick. Then, the next step is to transfer it to a blender so that it's extra smooth. Afterwards, use a fine mesh strainer to remove the remaining seeds or pulp. What's left should be a silky and syrupy sauce that I transferred to a serving dish. You can also use a bowl, jar, or any fancy mold you have. Let it chill and set in the fridge for at least 3 hours before serving. 
Once it was done chilling, I had a blast eating it. The cranberry jelly was just so soft and fluffy to eat that it felt like it's melting in my mouth with each bite I took. It was really good, and had me thinking that I should definitely make a cranberry jello salad next time for more holiday dessert variations.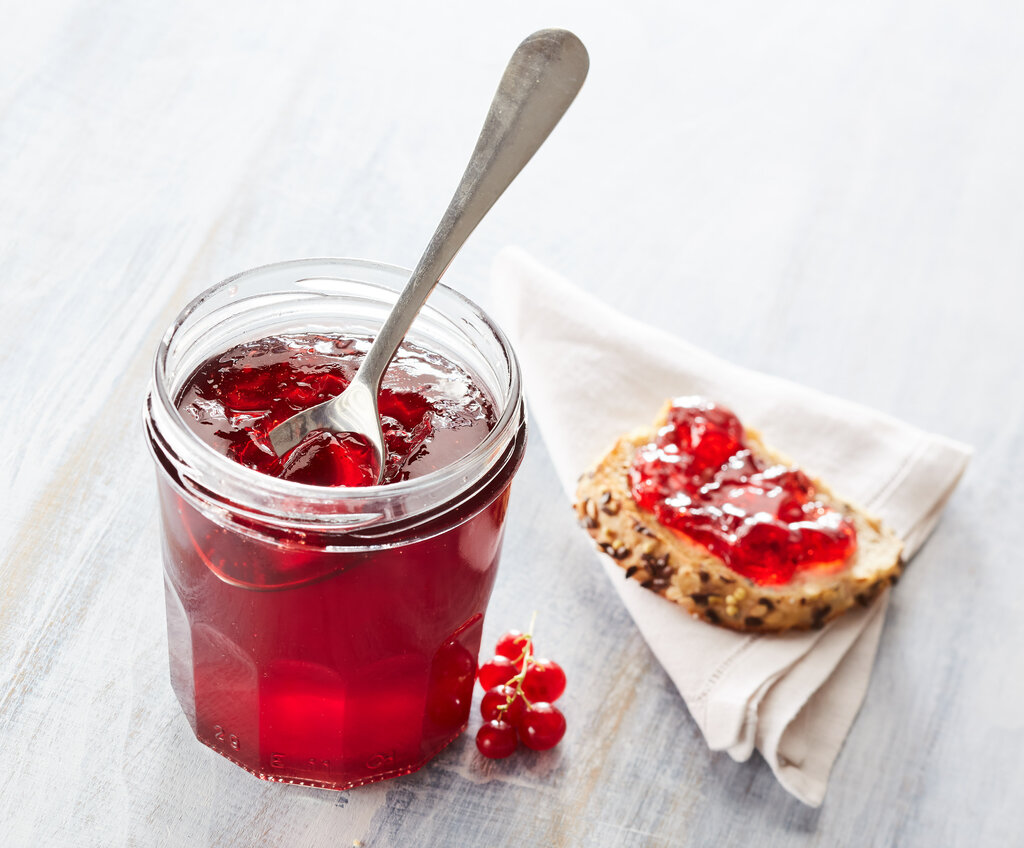 Cranberry Jelly Recipe
How To Make Cranberry Jelly
Combine cranberry and orange to make this thick and rich cranberry jelly that is easy to make and versatile enough for a lot of dishes.
Ingredients
1

lb

fresh cranberries,

(about 4 cups), thawed if frozen

2

oranges

2

cup

sugar

1

cup

water

Kosher salt,

a pinch

1

tsp

pure vanilla extract,

optional

1

tsp

ground coriander,

optional
Instructions
Put the cranberries in a saucepan or cooking pot. Remove wide strips of zest from ½ an orange with a peeler, then add to the saucepan with the juice of both oranges (about ½ cup).

Add the sugar, salt, and water. If desired, add in ground coriander. Bring to a simmer over medium heat, then cook for 15 to 20 minutes, stirring occasionally, until the berries burst and the sauce thickens.

Remove from the heat and remove the orange zest. Stir in the vanilla, if preferred. Transfer to a blender and puree until smooth.

Strain through a fine-mesh sieve into a serving dish, pushing the sauce through with a rubber spatula.

Refrigerate for at least 3 hours until set.

Serve and enjoy!
Nutrition
Sugar:

55g

:

Calcium:

23mg

Calories:

239kcal

Carbohydrates:

61g

Fat:

1g

Fiber:

4g

Iron:

1mg

Monounsaturated Fat:

1g

Polyunsaturated Fat:

1g

Potassium:

117mg

Protein:

1g

Saturated Fat:

1g

Sodium:

2mg

Vitamin A:

108IU

Vitamin C:

25mg
Nutrition Disclaimer