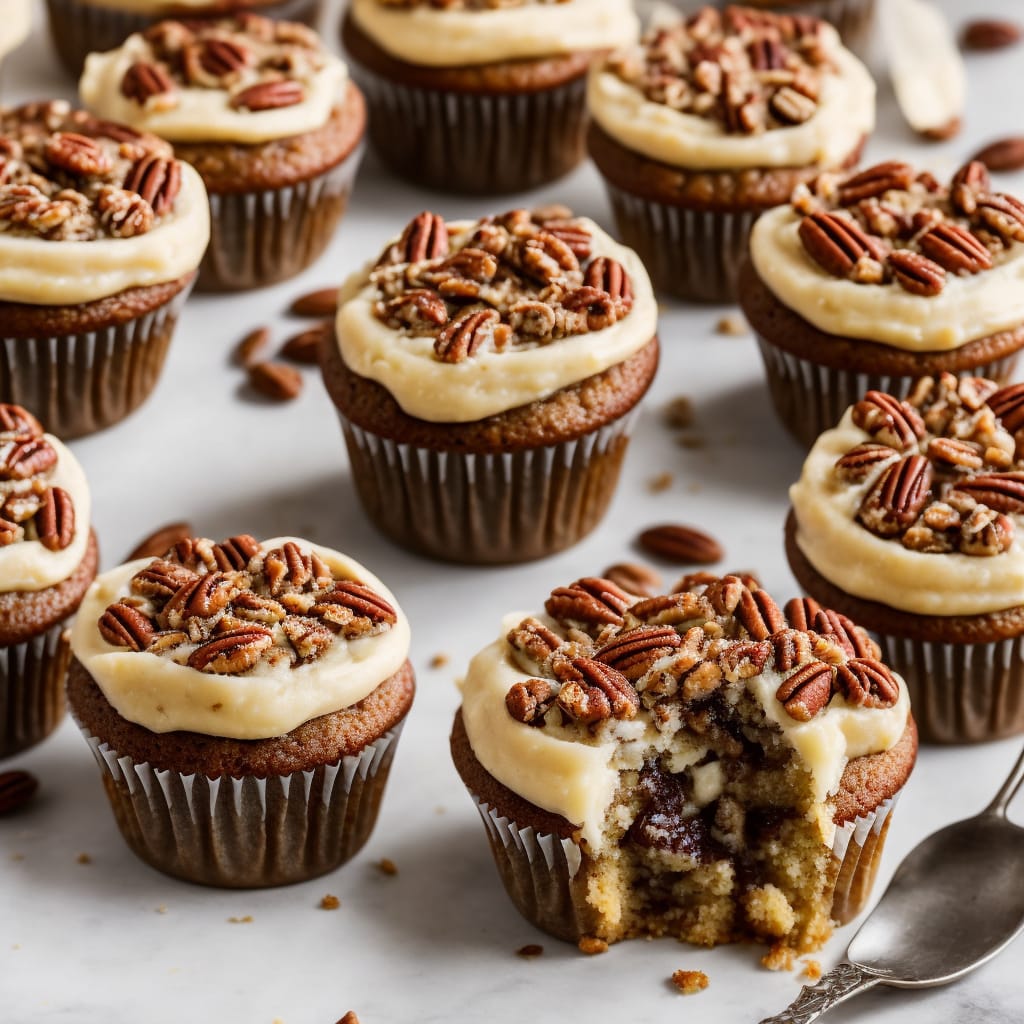 Pecan Pie Cupcakes Recipe
How To Make Pecan Pie Cupcakes
Want a dessert that's a little more fun and visual? Then cupcakes is the treat for you! Enjoy these cupcake recipes as a sweet dessert, or sneak them in as something to snack on when nobody's looking. You deserve it!
Ingredients
1 cup of pecans
1/2 cup of all-purpose flour
1/2 cup of granulated sugar
1/2 cup of brown sugar
1/2 cup of unsalted butter, melted
2 eggs
1 teaspoon of vanilla extract
1/4 teaspoon of salt
Instructions
Preheat the oven to 350°F (175°C) and line a muffin tin with cupcake liners.

In a medium bowl, mix together the flour, granulated sugar, and brown sugar.

In a separate bowl, whisk together the melted butter, eggs, vanilla extract, and salt.

Gradually add the wet ingredients to the dry ingredients and mix until well combined.

Stir in the pecans, reserving a few for topping the cupcakes.

Spoon the batter into the prepared cupcake liners, filling each about 3/4 full.

Top each cupcake with a sprinkle of the reserved pecans.

Bake for 20-25 minutes, or until the cupcakes are set and lightly golden.

Allow the cupcakes to cool completely before serving.
Nutrition
Calories :

426kcal

Total Fat :

25g

Saturated Fat :

10g

Cholesterol :

98mg

Sodium :

155mg

Total Carbohydrates :

47g

Dietary Fiber :

3g

Sugar :

37g

Protein :

5g