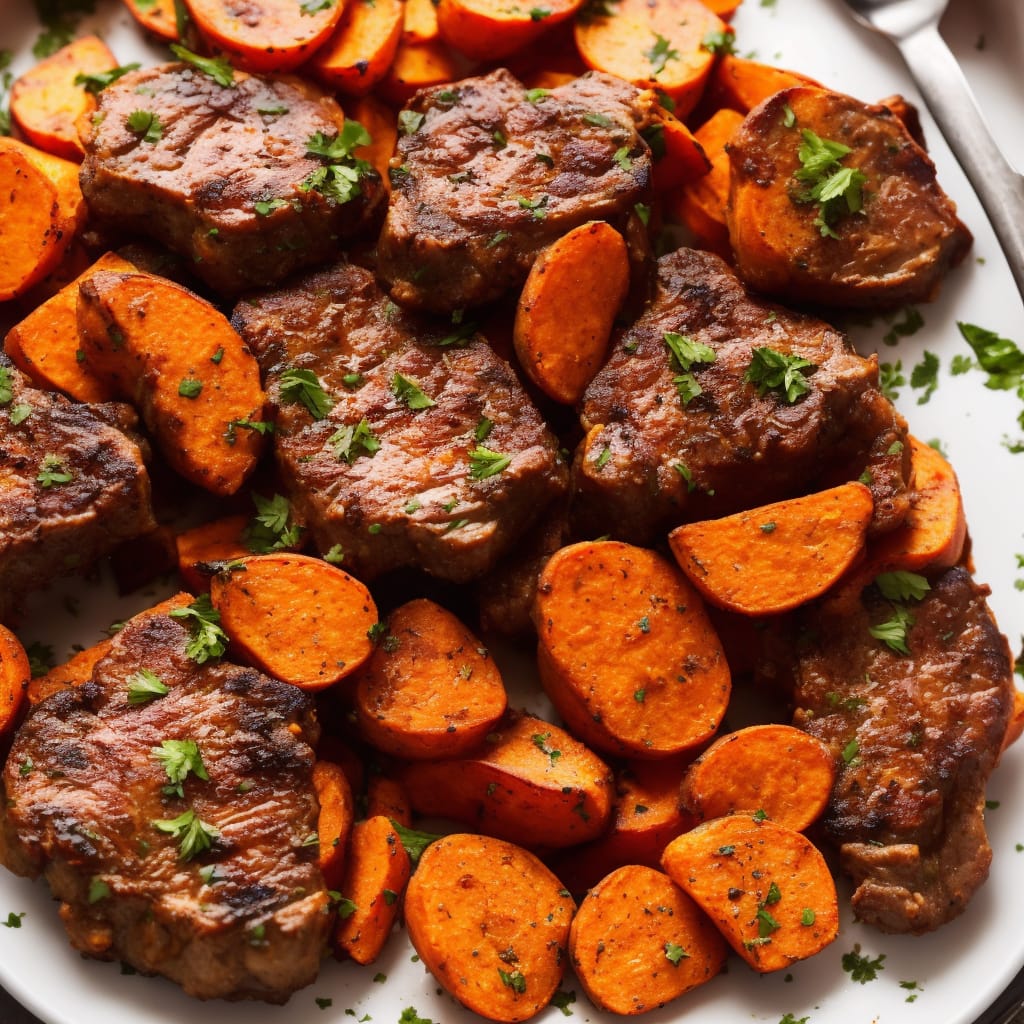 Lamb Chops & Smoked Paprika Sweet Potatoes Recipe
How To Make Lamb Chops & Smoked Paprika Sweet Potatoes
Ingredients
8 lamb chops
4 medium sweet potatoes, peeled and cut into wedges
2 tablespoons olive oil
2 teaspoons smoked paprika
1 teaspoon salt
1/2 teaspoon black pepper
1/2 teaspoon garlic powder
1/2 teaspoon onion powder
1/4 teaspoon cayenne pepper
Instructions
Preheat your grill or grill pan to medium-high heat.

In a small bowl, combine the smoked paprika, salt, black pepper, garlic powder, onion powder, and cayenne pepper.

Rub the lamb chops with 1 tablespoon of olive oil and generously sprinkle the spice mixture on both sides.

Place the lamb chops on the grill and cook for about 4-5 minutes per side for medium-rare, or adjust the cooking time to your desired level of doneness.

While the lamb chops are grilling, place the sweet potato wedges in a large bowl. Drizzle with the remaining olive oil and toss to coat evenly.

Sprinkle the sweet potatoes with salt and smoked paprika, and toss again to coat.

Place the sweet potato wedges on the grill and cook for about 10-15 minutes, turning occasionally, until they are tender and lightly charred.

Remove the lamb chops and sweet potatoes from the grill and let them rest for a few minutes before serving.

Serve the lamb chops alongside the smoked paprika sweet potatoes.
Nutrition
Calories :

460kcal

Total Fat :

20g

Saturated Fat :

6g

Cholesterol :

105mg

Sodium :

747mg

Total Carbohydrates :

34g

Dietary Fiber :

5g

Sugar :

8g

Protein :

36g