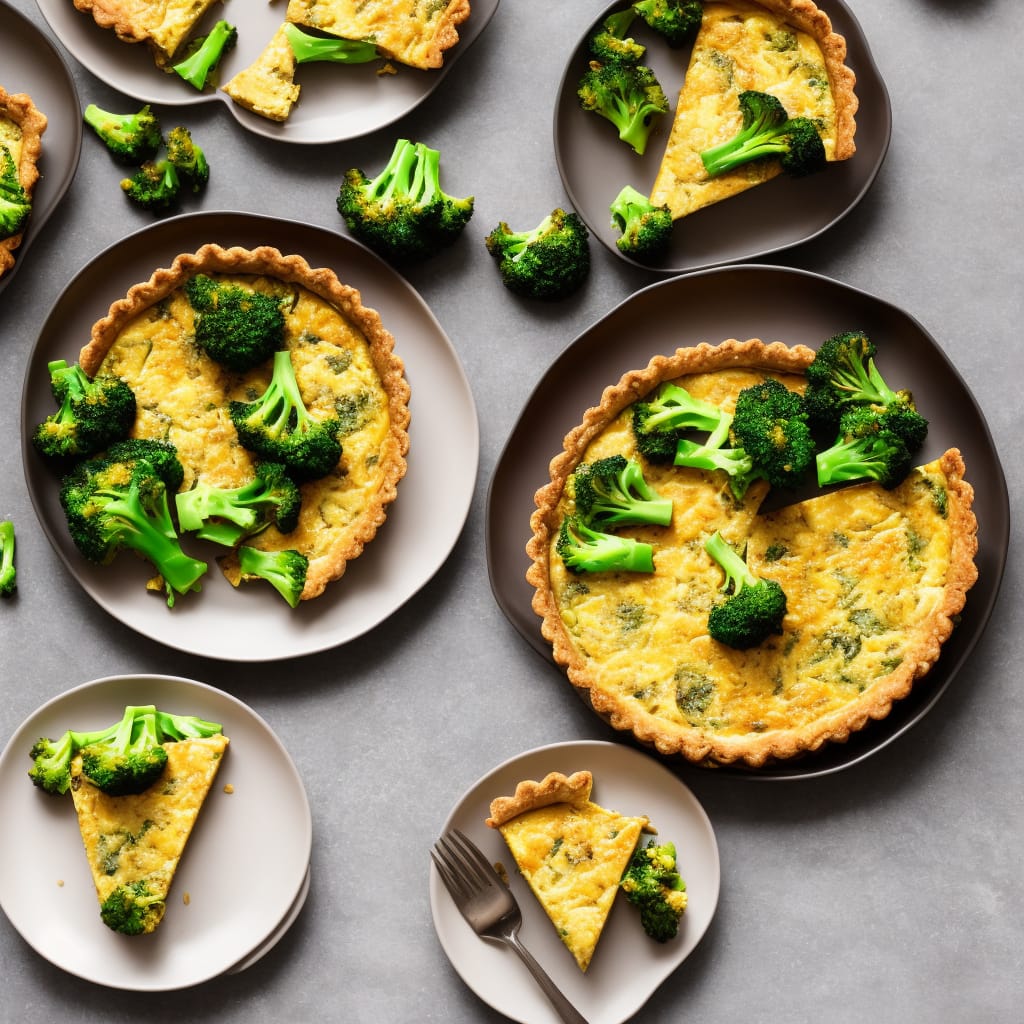 Tofu Quiche with Broccoli Recipe
How To Make Tofu Quiche with Broccoli Recipe
Who says vegetarians don't get to enjoy savory meals? A taste of these authentic vegetarian recipes will make you change your mind. So, you just might want to go vegetarian after your first bite.
Ingredients
1 block of firm tofu
1 cup of broccoli florets
1/2 cup of diced onion
1/2 cup of diced red bell pepper
2 cloves of garlic, minced
1 tbsp of nutritional yeast
1 tsp of turmeric
1/2 tsp of salt
1/4 tsp of black pepper
1/4 tsp of paprika
1/4 tsp of dried basil
1/4 tsp of dried oregano
1/4 cup of almond milk
1/4 cup of shredded vegan cheese
Instructions
Preheat the oven to 375°F (190°C) and lightly grease a pie dish.

In a large bowl, crumble the tofu using your hands or a fork.

Blanch the broccoli florets in boiling water for 2 minutes, then drain and finely chop.

In a skillet, sauté the onion, red bell pepper, and garlic until softened.

In the bowl with tofu, add the sautéed vegetables, nutritional yeast, turmeric, salt, black pepper, paprika, dried basil, dried oregano, almond milk, and shredded vegan cheese. Mix well.

Transfer the tofu mixture to the prepared pie dish and spread it evenly.

Bake for 40-45 minutes, or until the quiche is set and the top is golden brown.

Remove from the oven and let it cool for a few minutes before slicing.

Serve warm and enjoy your tofu quiche with broccoli!
Nutrition
Calories :

230kcal

Total Fat :

10g

Saturated Fat :

2g

Sodium :

420mg

Total Carbohydrates :

16g

Dietary Fiber :

5g

Sugars :

3g

Protein :

20g