Who says vegans can't enjoy burgers? Nowadays, meatless burgers are making an appearance in the market as a healthier alternative to your usual burgers. As a matter of fact, even restaurants are hopping on this trend and offers their own veggie burger recipe.
If you want to try some veggie burger, you don't need to go out to the nearest restaurant. Read on and discover how you can recreate this Red Robin-inspired veggie burger dish. No worries, this recipe is easy and simple.
Now you can have burgers without excess calories. Serve this veggie burger dish for lunch or dinner or even for parties and picnics. It will surely be a hit. You'll forget that there is no actual meat inside.
Copycat Red Robin Veggie Burger Recipe Video
How To Make Copycat Red Robin Veggie Burger
Advertisement
Continue Reading Below
Ingredients
1

cup

plain Greek yogurt

3

tbsp

olive oil

1

egg,

beaten

½

cup

bread crumbs

1

carrot,

medium sized, grated

2

green onions,

finely chopped

1

tsp

garlic salt

5

button mushrooms,

chopped

¾

cup

edamame soy beans,

thawed, chopped

½

bell pepper,

chopped

1

tsp

salt

1

tsp

pepper

1

tsp

paprika
To Serve:
6

burger buns

1

tbsp

ketchup

1

tbsp

ranch dressing

½

oz

lettuce,

shredded

1

oz

onions,

sliced

1

oz

tomatoes,

sliced

1

oz

pickles,

sliced
Instructions
Heat the olive oil in a skillet over medium heat and add the mushrooms, bell pepper and soybeans.

Let these cook for about 3 minutes.

Stir in the garlic salt and paprika, followed by the carrot, Greek yogurt, green onions and egg.

Lower the stove to medium low and let these cook for 20 to 30 minutes.

Season with the salt and pepper before removing from the burner.

Mix in the bread crumbs and allow the mixture to cool before shaping it into 5 to 6 veggie patties.

Refrigerate for 1 hour and spray some oil before cooking.

Roast at 400 degrees F for 10 minutes, then broil for about another 10 minutes until golden and crispy on top, rotating baking sheet in oven as necessary.

Serve on toasted rolls with condiments and other veggies.
Advertisement
Continue Reading Below
Advertisement
Continue Reading Below
Commonly Asked Questions
Are Veggie Burgers Healthy?
There has been a lot of debate over the advantages and disadvantages of eating veggie burgers. Most businesses that offer this dish will, of course, back the studies indicating that it is safe and a healthy alternative to the usual burger. Nowadays, it is still under debate on whether veggie burgers are healthy for our bodies. But eating in moderation is good.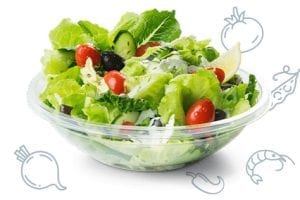 Conclusion
With this veggie burger recipe, you no longer have to go out and wait in line at Red Robin to have your fill. Serve this with tea or juice whenever and wherever you want.
Advertisement
Continue Reading Below
Topics:
Advertisement
Continue Reading Below
Advertisement
Continue Reading Below