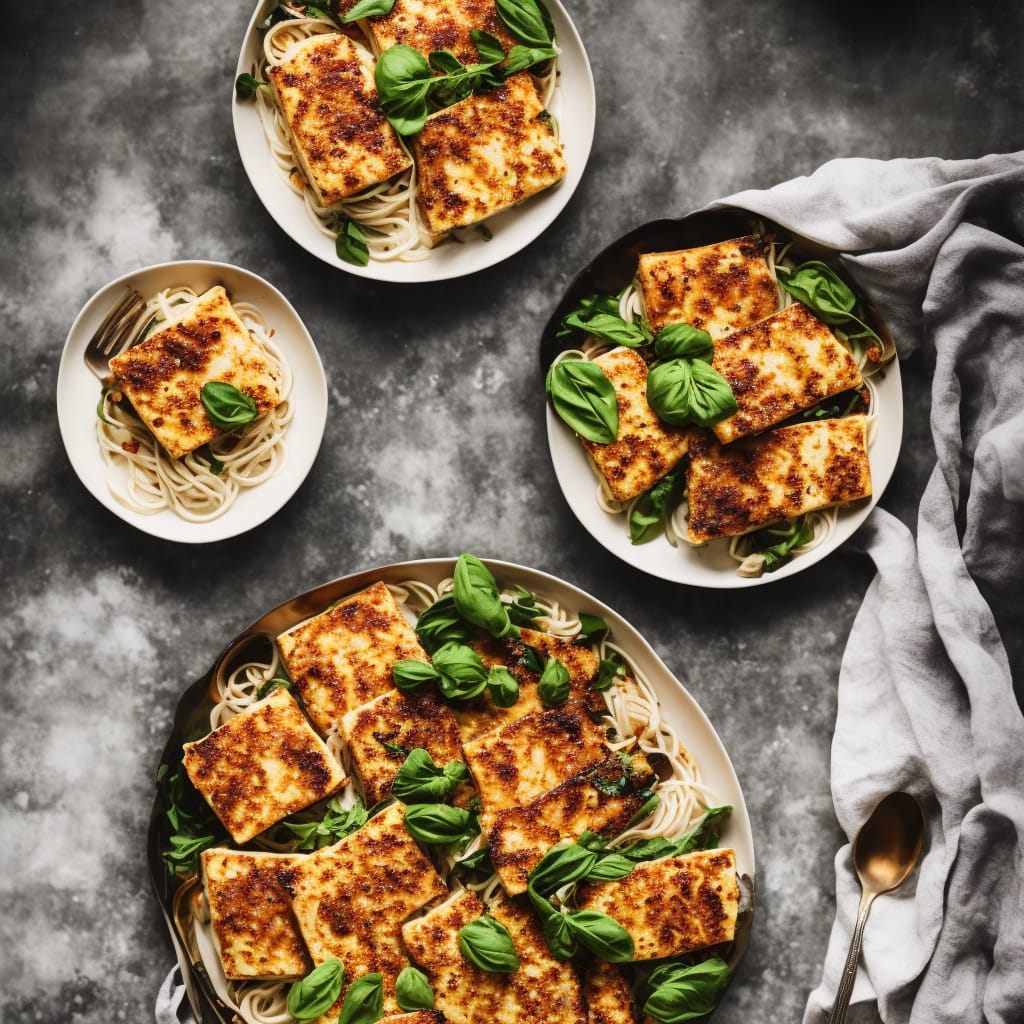 Tofu Parmigiana Recipe
How To Make Tofu Parmigiana
Who says vegetarians don't get to enjoy savory meals? A taste of these authentic vegetarian recipes will make you change your mind. So, you just might want to go vegetarian after your first bite.
Ingredients
1 block of tofu, drained and sliced into 1/2 inch thick pieces
1 cup of marinara sauce
1 cup of shredded mozzarella cheese
1/4 cup of grated Parmesan cheese
1/4 cup of breadcrumbs
1/4 teaspoon of dried basil
1/4 teaspoon of dried oregano
Salt and pepper to taste
Fresh basil leaves, for garnish
Instructions
Preheat the oven to 375°F (190°C).

Place the tofu slices on a greased baking sheet and season with salt and pepper.

In a small bowl, mix together the breadcrumbs, dried basil, and dried oregano.

Sprinkle the breadcrumb mixture evenly over each tofu slice.

Spoon marinara sauce over the tofu slices, making sure they are fully covered.

Top with shredded mozzarella cheese and grated Parmesan cheese.

Bake in the preheated oven for 25-30 minutes, or until the cheese is melted and bubbly.

Garnish with fresh basil leaves before serving.
Nutrition
Calories :

250kcal

Total Fat :

12g

Saturated Fat :

5g

Cholesterol :

25mg

Sodium :

750mg

Total Carbohydrates :

17g

Dietary Fiber :

2g

Sugar :

4g

Protein :

18g