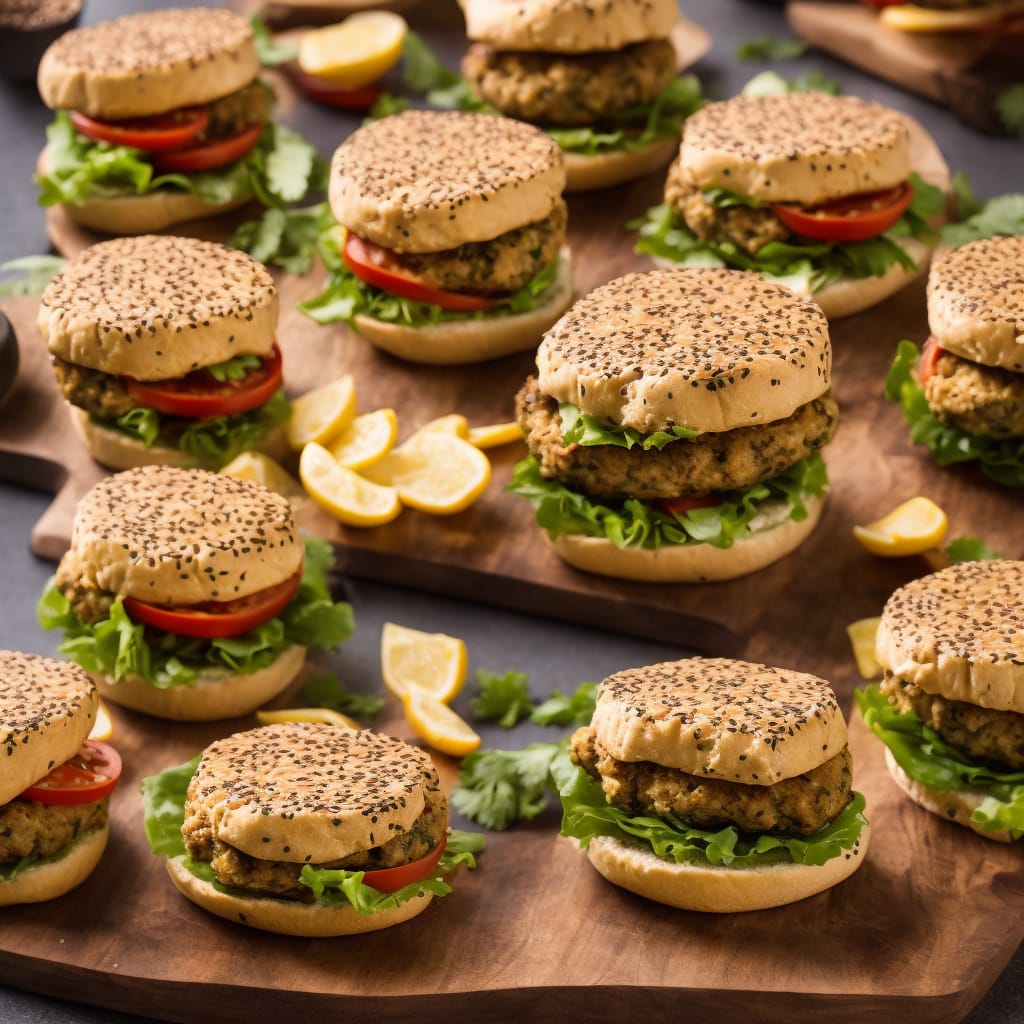 Tofu Burgers Recipe
Who says vegetarians don't get to enjoy savory meals? A taste of these authentic vegetarian recipes will make you change your mind. So, you just might want to go vegetarian after your first bite.
Ingredients
1 package of firm tofu
2 tablespoons of soy sauce
1 tablespoon of sesame oil
2 cloves of garlic, minced
1 teaspoon of ground cumin
1 teaspoon of paprika
1/2 teaspoon of salt
1/4 teaspoon of black pepper
1/4 cup of breadcrumbs
4 hamburger buns
Toppings: lettuce, tomato, onion, pickles, and your favorite condiments
Instructions
Drain the tofu and wrap it in a clean towel. Place a heavy object on top to press out the excess water for about 15 minutes.

In a bowl, crumble the pressed tofu with your hands until it resembles ground meat.

Add the soy sauce, sesame oil, minced garlic, cumin, paprika, salt, black pepper, and breadcrumbs to the tofu. Mix well until all the ingredients are combined.

Shape the tofu mixture into 4 patties.

Heat a non-stick skillet or grill pan over medium heat. Cook the tofu burgers for about 5-7 minutes on each side, until they are golden brown.

Toast the hamburger buns in a toaster or under a grill.

Assemble the burgers by placing a tofu patty on each bun, and adding your desired toppings.

Serve the tofu burgers with fries or a side salad.
Nutrition
Calories :

220kcal

Total Fat :

8g

Saturated Fat :

1g

Cholesterol :

0mg

Sodium :

700mg

Total Carbohydrates :

26g

Dietary Fiber :

3g

Sugar :

4g

Protein :

12g