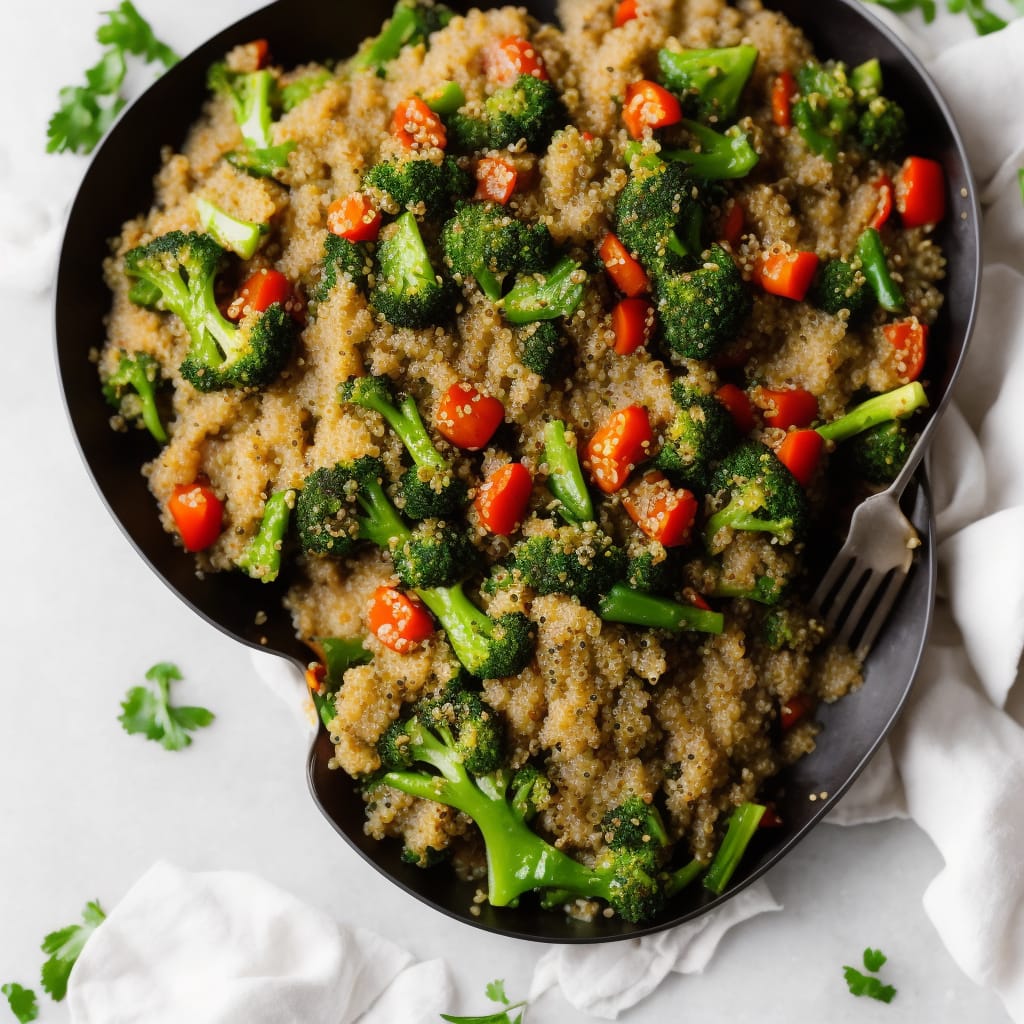 Quinoa with Stir-Fried Winter Veg Recipe
How To Make Quinoa with Stir-Fried Winter Veg
Who says vegetarians don't get to enjoy savory meals? A taste of these authentic vegetarian recipes will make you change your mind. So, you just might want to go vegetarian after your first bite.
Ingredients
1 cup quinoa
2 cups water
1 tbsp vegetable oil
1 onion, thinly sliced
2 cloves garlic, minced
2 carrots, julienned
1 bell pepper, thinly sliced
1 cup mushrooms, sliced
2 cups kale, chopped
2 tbsp soy sauce
1 tbsp sesame oil
Salt and pepper to taste
2 green onions, chopped (for garnish)
Instructions
Rinse the quinoa under cold water and drain well.

In a saucepan, bring water to a boil and add the quinoa. Reduce heat to low, cover, and simmer for 15 minutes or until the water is absorbed.

Heat vegetable oil in a large skillet or wok over medium-high heat.

Add the onion and garlic and sauté until fragrant and slightly golden.

Add carrots and bell pepper and stir-fry for 2-3 minutes until slightly tender.

Add mushrooms and kale and continue stir-frying for another 2-3 minutes.

Stir in cooked quinoa, soy sauce, and sesame oil. Cook for an additional 2-3 minutes until everything is well combined and heated through.

Season with salt and pepper to taste.

Serve hot, garnished with chopped green onions.
Nutrition
Calories :

320kcal

Total Fat :

8g

Saturated Fat :

1g

Cholesterol :

0mg

Sodium :

660mg

Total Carbohydrates :

52g

Dietary Fiber :

9g

Sugar :

6g

Protein :

12g