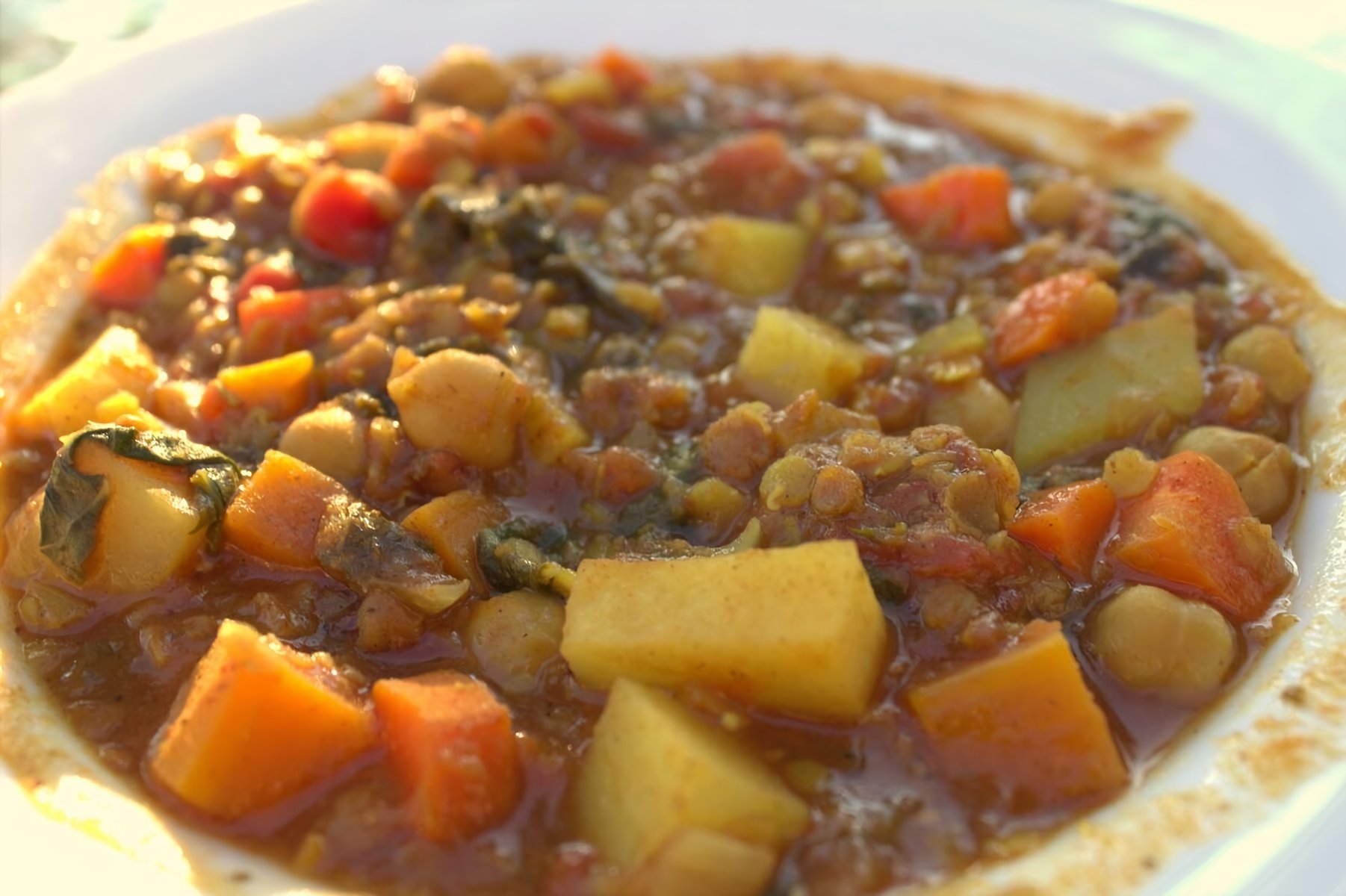 Make-Ahead Vegetarian Moroccan Stew Recipe
How To Make Make-Ahead Vegetarian Moroccan Stew Recipe
Who says vegetarians don't get to enjoy savory meals? A taste of these authentic vegetarian recipes will make you change your mind. So, you just might want to go vegetarian after your first bite.
Ingredients
1 tbsp olive oil
1 onion, diced
3 cloves of garlic, minced
2 carrots, sliced
1 bell pepper, diced
1 zucchini, diced
1 can (400g) diced tomatoes
2 cups vegetable broth
1 tsp ground cumin
1 tsp ground coriander
1 tsp ground paprika
1/2 tsp ground cinnamon
1/2 tsp ground ginger
1/2 tsp salt
1/4 tsp black pepper
1 can (400g) chickpeas, drained and rinsed
1 cup frozen peas
1/4 cup chopped fresh cilantro
Instructions
Heat the olive oil in a large pot over medium heat. Add the onion and garlic and cook until softened, about 5 minutes.

Add the carrots, bell pepper, and zucchini to the pot. Cook for another 5 minutes, until the vegetables start to soften.

Stir in the diced tomatoes, vegetable broth, cumin, coriander, paprika, cinnamon, ginger, salt, and black pepper. Bring to a boil, then reduce heat and let simmer for 30 minutes.

Add the chickpeas and frozen peas to the pot. Cook for an additional 10 minutes.

Stir in the chopped cilantro and remove from heat.

Allow the stew to cool completely, then transfer to an airtight container and refrigerate until ready to use.

When ready to serve, reheat the stew on the stovetop or in the microwave until heated through.

Serve the stew hot with your choice of couscous, rice, or crusty bread.
Nutrition
Calories :

240kcal

Total Fat :

5g

Saturated Fat :

1g

Cholesterol :

0mg

Sodium :

850mg

Total Carbohydrates :

43g

Dietary Fiber :

9g

Sugar :

11g

Protein :

8g