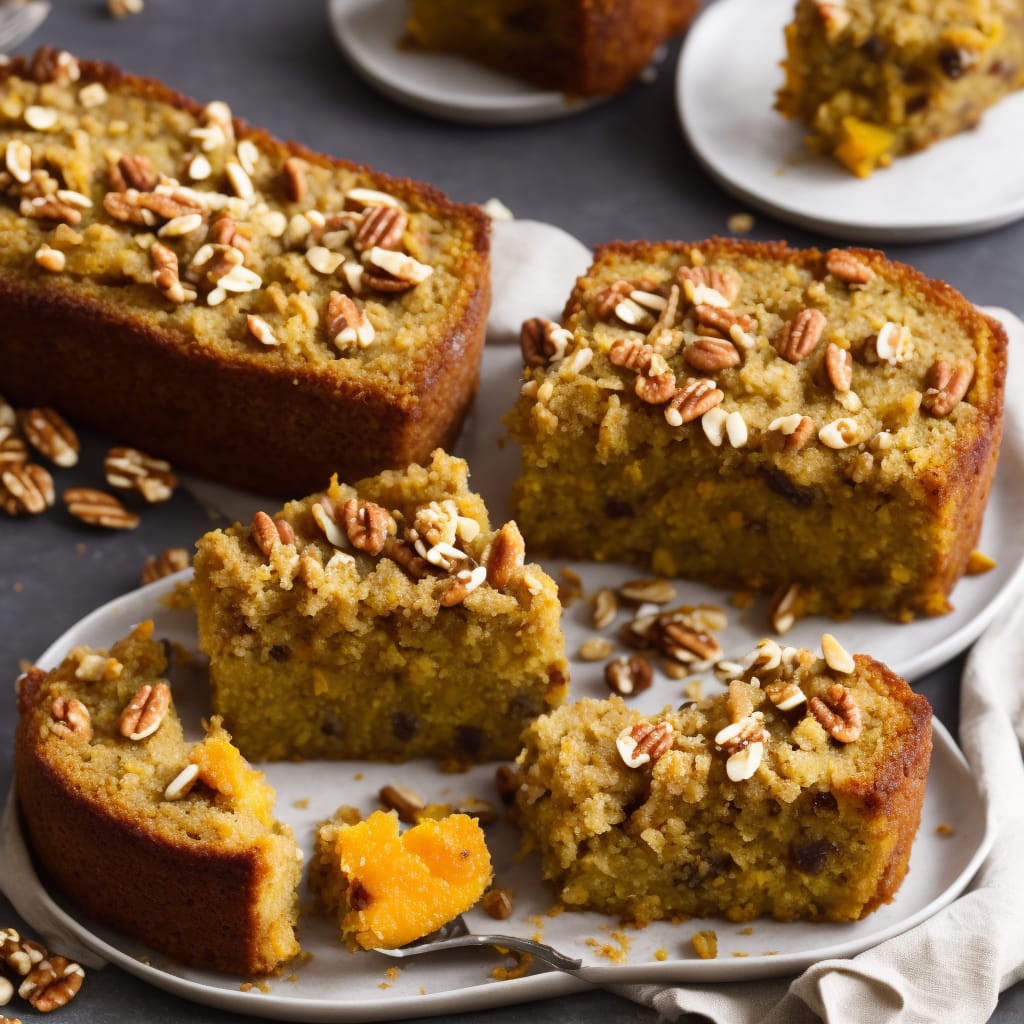 Honeyed Squash & Nut Roast Cake Recipe
How To Make Honeyed Squash & Nut Roast Cake
Who says vegetarians don't get to enjoy savory meals? A taste of these authentic vegetarian recipes will make you change your mind. So, you just might want to go vegetarian after your first bite.
Ingredients
1 small butternut squash, peeled and diced
1 tbsp olive oil
1/4 cup honey
1 cup breadcrumbs
1/2 cup mixed nuts, chopped
1 onion, finely chopped
2 cloves of garlic, minced
1 tsp dried thyme
1 tsp dried sage
Salt and pepper to taste
Instructions
Preheat the oven to 375°F (190°C).

In a large skillet, heat the olive oil over medium heat. Add the onion and garlic and cook until the onion becomes translucent.

Add the diced butternut squash to the skillet and cook until tender, about 10 minutes.

In a separate bowl, combine the breadcrumbs, chopped nuts, dried thyme, dried sage, salt, and pepper.

Add the cooked butternut squash mixture to the bowl with the breadcrumbs and mix well.

Grease a loaf pan and pour the mixture into it, pressing it down firmly.

Drizzle the honey over the top of the loaf.

Bake in the preheated oven for 35-40 minutes, or until the top is golden brown and crispy.

Allow the loaf to cool for a few minutes before slicing and serving.
Nutrition
Calories :

280kcal

Total Fat :

12g

Saturated Fat :

2g

Cholesterol :

0mg

Sodium :

220mg

Total Carbohydrates :

43g

Dietary Fiber :

6g

Sugar :

15g

Protein :

6g