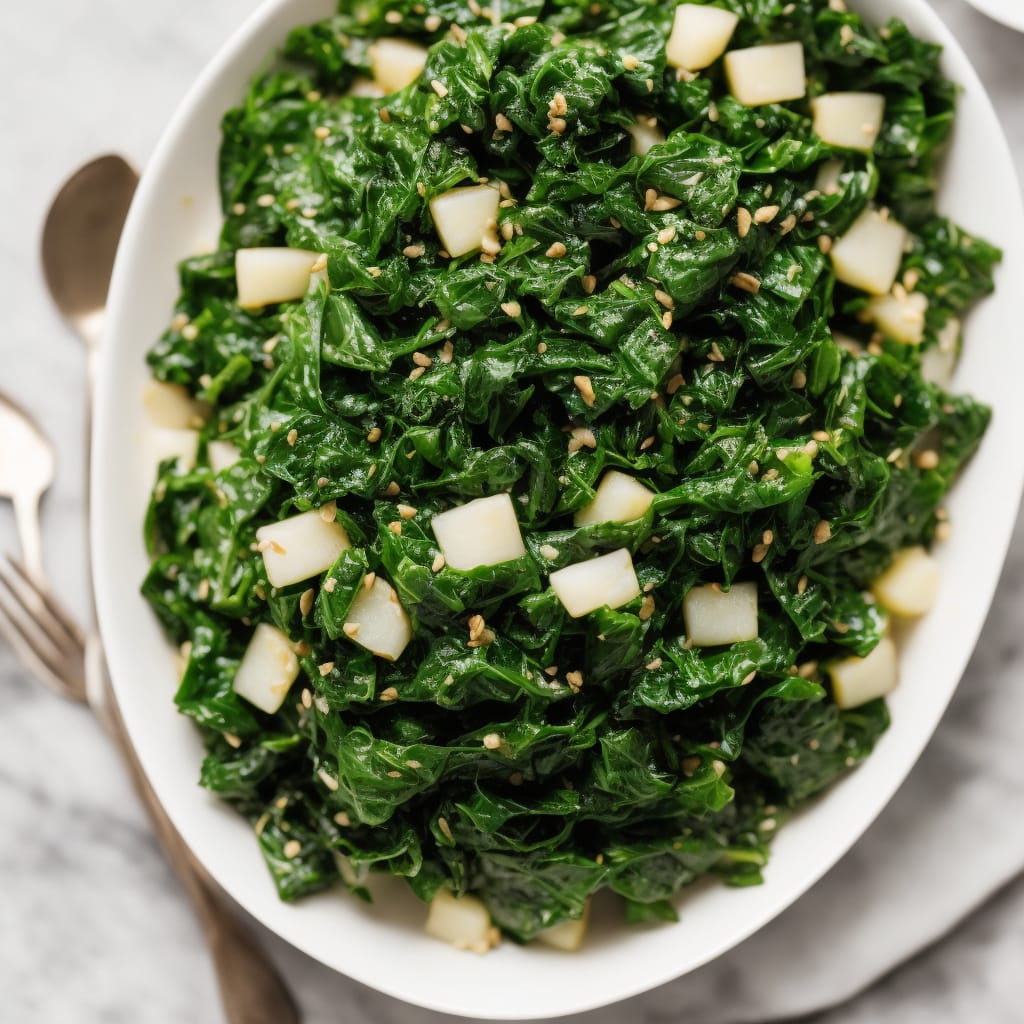 Healthy and Delicious Southern Turnip Greens Recipe
How To Make Healthy and Delicious Southern Turnip Greens Recipe
Who says vegetarians don't get to enjoy savory meals? A taste of these authentic vegetarian recipes will make you change your mind. So, you just might want to go vegetarian after your first bite.
Cooking:
1 hour 30 minutes
Ingredients
1 bunch of turnip greens, washed and chopped
1 tablespoon of olive oil
1/2 onion, chopped
2 cloves of garlic, minced
1 teaspoon of smoked paprika
1/4 teaspoon of red pepper flakes (optional)
1 cup of vegetable stock
Salt and pepper to taste
Instructions
Heat the olive oil in a large pot over medium heat. Add the onion and garlic, and sauté until softened.

Add the smoked paprika and red pepper flakes, if using, and stir to combine.

Add the chopped turnip greens to the pot, stirring well to coat them in the onion mixture.

Pour in the vegetable stock and season with salt and pepper.

Reduce the heat to low, cover the pot, and simmer for 1 hour, or until the turnip greens are tender.

Serve the southern turnip greens as a healthy and flavorful side dish.
Nutrition
Calories :

62kcal

Total Fat :

3g

Saturated Fat :

0g

Cholesterol :

0mg

Sodium :

268mg

Total Carbohydrates :

9g

Dietary Fiber :

4g

Sugar :

3g

Protein :

3g