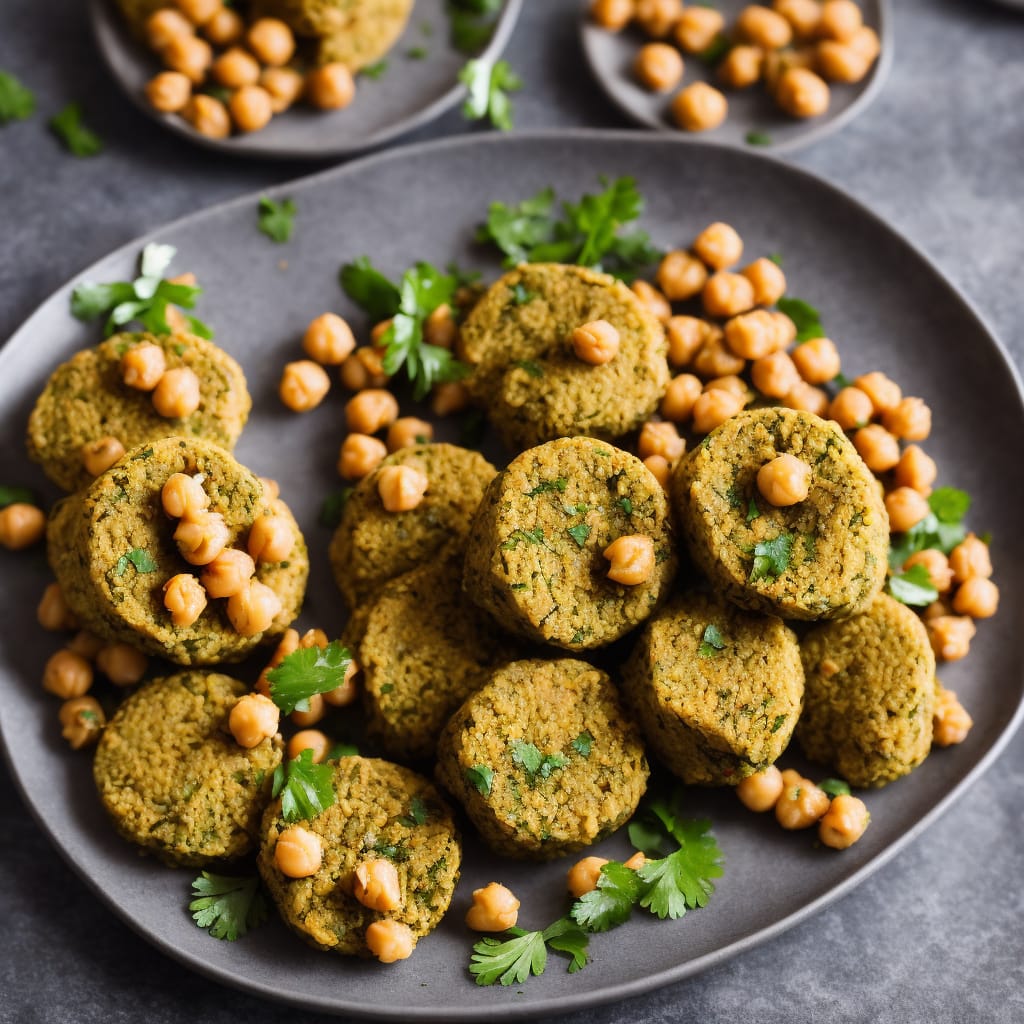 Falafel with Canned Chickpeas Recipe
How To Make Falafel with Canned Chickpeas
Who says vegetarians don't get to enjoy savory meals? A taste of these authentic vegetarian recipes will make you change your mind. So, you just might want to go vegetarian after your first bite.
Ingredients
2 cans of chickpeas, drained and rinsed
1 small onion, roughly chopped
3 cloves of garlic
1/4 cup fresh parsley
2 tablespoons all-purpose flour
1 teaspoon ground cumin
1 teaspoon ground coriander
1/2 teaspoon baking powder
1/4 teaspoon cayenne pepper
Salt and pepper to taste
Vegetable oil for frying
Instructions
In a food processor, combine the chickpeas, onion, garlic, parsley, flour, cumin, coriander, baking powder, cayenne pepper, salt, and pepper. Pulse until well combined, but not completely smooth.

Transfer the mixture to a bowl and refrigerate for 30 minutes to firm up.

Heat vegetable oil in a large frying pan over medium heat.

Form the chickpea mixture into small patties, about 2 tablespoons each, and gently place them into the hot oil.

Fry the falafel until golden brown and crispy, about 3-4 minutes per side. Remove from the oil and drain on paper towels.

Serve the falafel hot with a side of tahini sauce, pita bread, and your favorite toppings.
Nutrition
Calories :

280kcal

Total Fat :

6g

Saturated Fat :

1g

Cholesterol :

0mg

Sodium :

360mg

Total Carbohydrates :

46g

Dietary Fiber :

15g

Sugar :

2g

Protein :

14g