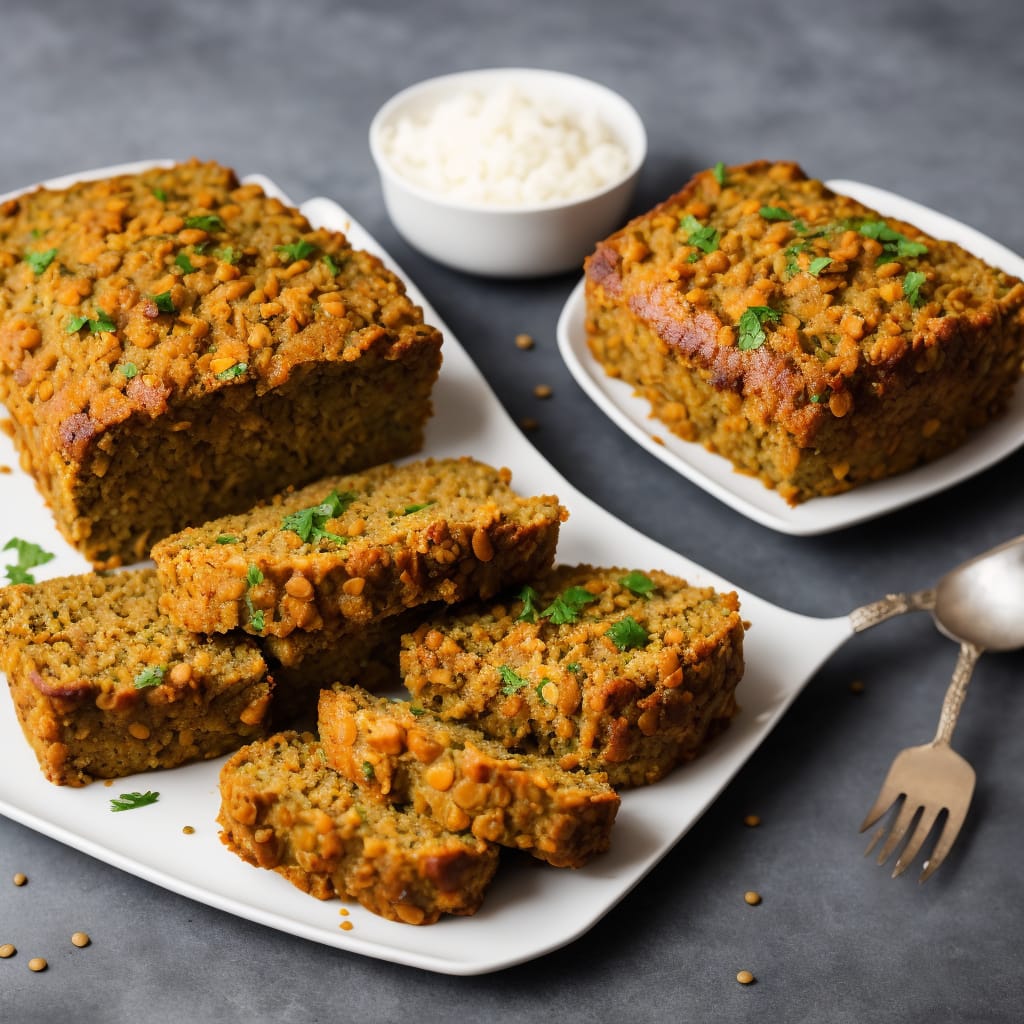 Delicious Lentil Loaf Recipe
How To Make Delicious Lentil Loaf Recipe
Who says vegetarians don't get to enjoy savory meals? A taste of these authentic vegetarian recipes will make you change your mind. So, you just might want to go vegetarian after your first bite.
Ingredients
1 cup cooked lentils
1/2 cup rolled oats
1/2 cup breadcrumbs
1/2 cup finely chopped onions
1/2 cup finely chopped carrots
1/4 cup finely chopped celery
2 cloves of garlic, minced
1 tbsp tomato paste
2 tbsp soy sauce
1 tsp dried thyme
1 tsp dried rosemary
1/2 tsp smoked paprika
1/2 tsp salt
1/4 tsp black pepper
2 tbsp ketchup
Instructions
Preheat the oven to 350°F (175°C) and lightly grease a loaf pan.

In a large bowl, combine the cooked lentils, rolled oats, breadcrumbs, onions, carrots, celery, garlic, tomato paste, soy sauce, dried thyme, dried rosemary, smoked paprika, salt, and black pepper. Mix well until all the ingredients are evenly combined.

Transfer the lentil mixture into the greased loaf pan and press it down firmly.

Spread the ketchup evenly on top of the lentil loaf.

Bake in the preheated oven for 1 hour or until the lentil loaf is firm and cooked through.

Remove from the oven and let it cool in the pan for a few minutes before removing it onto a serving platter.

Slice and serve the lentil loaf warm.
Nutrition
Calories :

320kcal

Total Fat :

3g

Saturated Fat :

0g

Cholesterol :

0mg

Sodium :

960mg

Total Carbohydrates :

61g

Dietary Fiber :

13g

Sugar :

7g

Protein :

18g