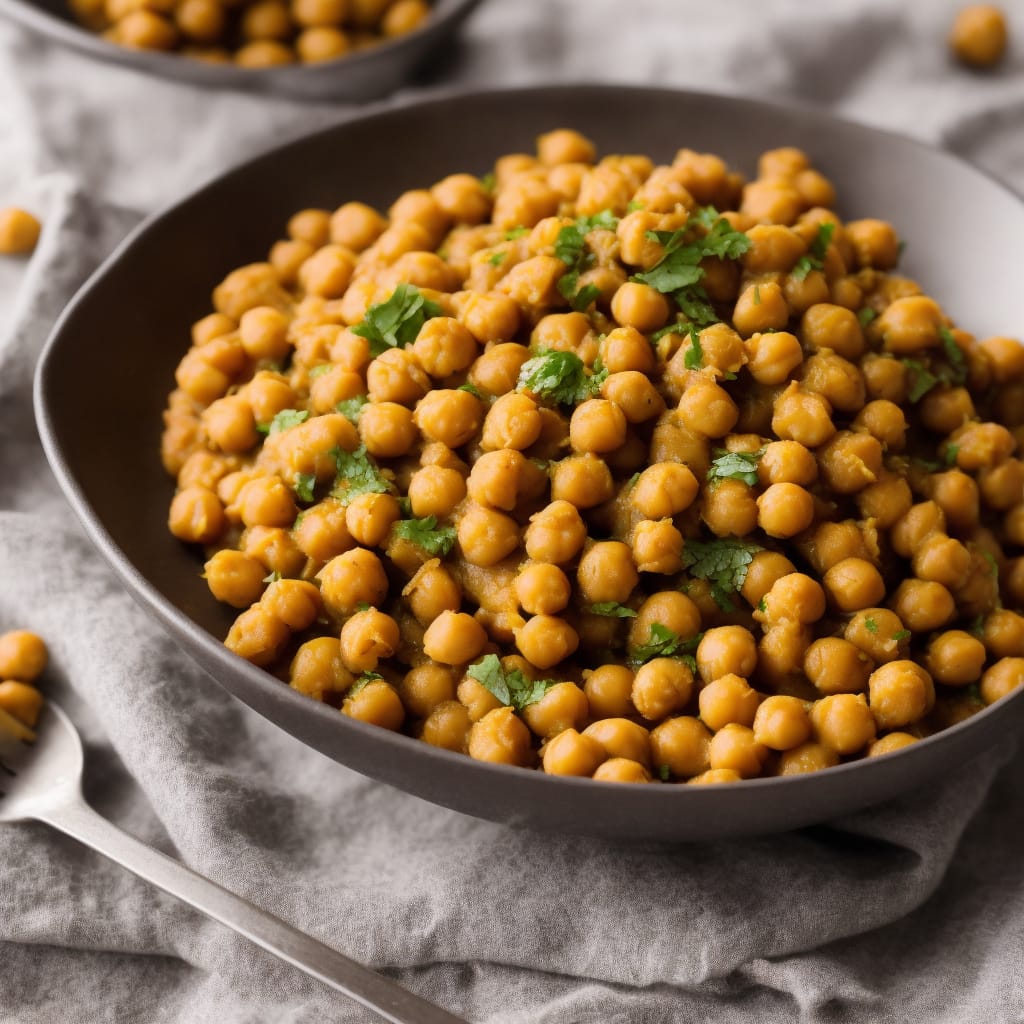 Cholay (Curried Chickpeas) Recipe
How To Make Cholay (Curried Chickpeas)
Who says vegetarians don't get to enjoy savory meals? A taste of these authentic vegetarian recipes will make you change your mind. So, you just might want to go vegetarian after your first bite.
Ingredients
2 cups chickpeas, soaked overnight and drained
2 tablespoons oil
1 onion, finely chopped
2 cloves of garlic, minced
1 tablespoon ginger, grated
2 tomatoes, pureed
2 teaspoons ground coriander
1 teaspoon ground cumin
1/2 teaspoon turmeric powder
1/2 teaspoon red chili powder (adjust to taste)
1 teaspoon garam masala
Salt to taste
Fresh cilantro leaves, for garnish
Instructions
Heat oil in a large pan over medium heat. Add the chopped onions and sauté until golden brown.

Add minced garlic and grated ginger to the pan and sauté for another minute.

Stir in the tomato puree and cook until the oil separates from the spices.

Add ground coriander, cumin, turmeric powder, red chili powder, and salt to the pan. Cook for a couple of minutes, stirring frequently.

Now add the soaked and drained chickpeas to the pan along with enough water to cover them. Bring to a boil, then reduce the heat to low and simmer for about 30 minutes or until the chickpeas are tender.

Stir in garam masala and cook for an additional 5 minutes.

Garnish with fresh cilantro leaves before serving.
Nutrition
Total Fat :

8g

Saturated Fat :

1g

Sodium :

480mg

Total Carbohydrates :

47g

Dietary Fiber :

12g

Sugar :

9g

Protein :

13g