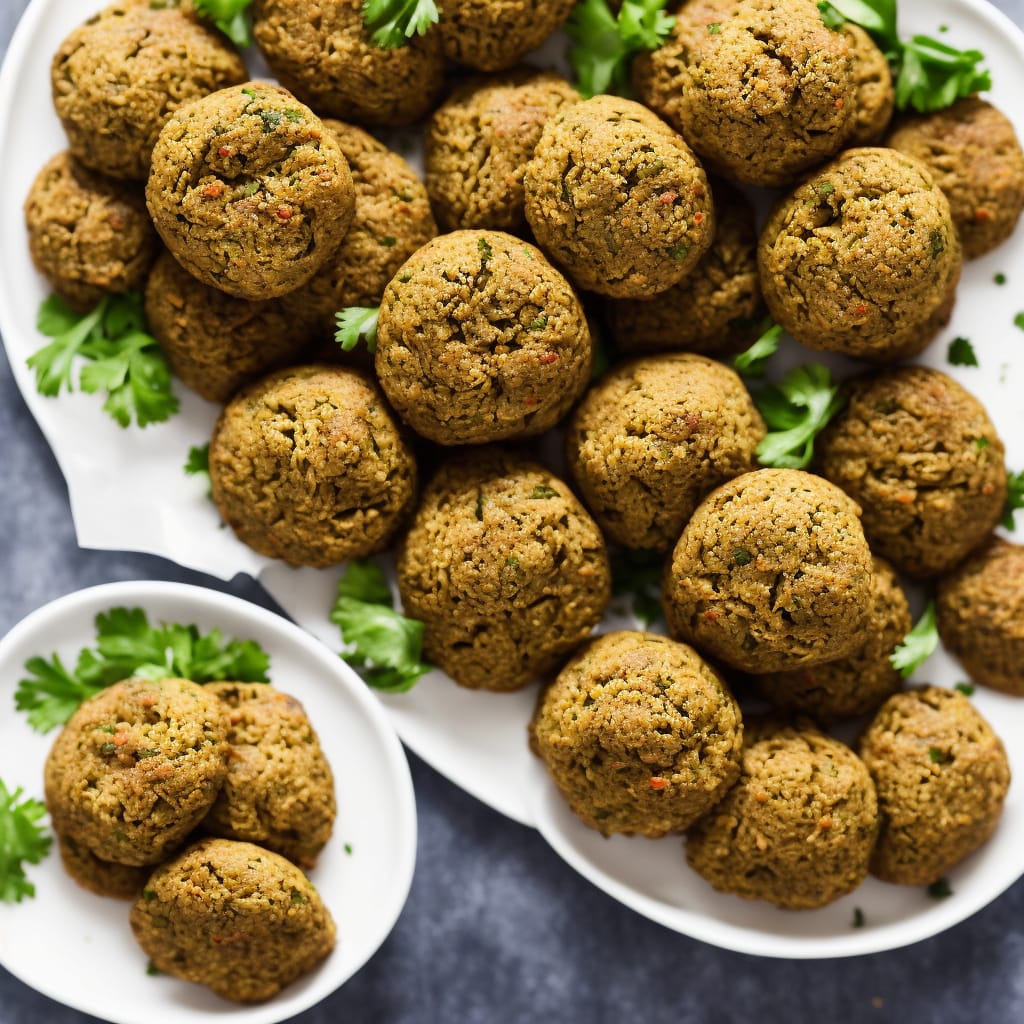 Baked Falafel Recipe
How To Make Baked Falafel Recipe
Who says vegetarians don't get to enjoy savory meals? A taste of these authentic vegetarian recipes will make you change your mind. So, you just might want to go vegetarian after your first bite.
Ingredients
2 cups cooked chickpeas
1 small onion, chopped
3 cloves of garlic, minced
1/4 cup fresh parsley
1/4 cup fresh cilantro
1 teaspoon ground cumin
1 teaspoon ground coriander
1/4 teaspoon cayenne pepper
1/2 teaspoon salt
1/4 teaspoon black pepper
2 tablespoons all-purpose flour
1 teaspoon baking powder
2 tablespoons olive oil
Instructions
Preheat the oven to 375°F (190°C) and lightly grease a baking sheet.

In a food processor, combine the chickpeas, onion, garlic, parsley, cilantro, cumin, coriander, cayenne pepper, salt, and black pepper. Pulse until well combined but still slightly chunky.

Transfer the mixture to a bowl and stir in the flour and baking powder. Mix until everything is well incorporated.

Shape the mixture into small patties using your hands and place them on the prepared baking sheet.

Drizzle the falafel patties with olive oil and bake for 20-25 minutes, flipping halfway through, until they are golden brown and crisp.

Serve the baked falafel with pita bread, tahini sauce, and your favorite toppings.
Nutrition
Calories :

243kcal

Total Fat :

9g

Saturated Fat :

1g

Sodium :

787mg

Total Carbohydrates :

34g

Dietary Fiber :

8g

Sugar :

6g

Protein :

10g