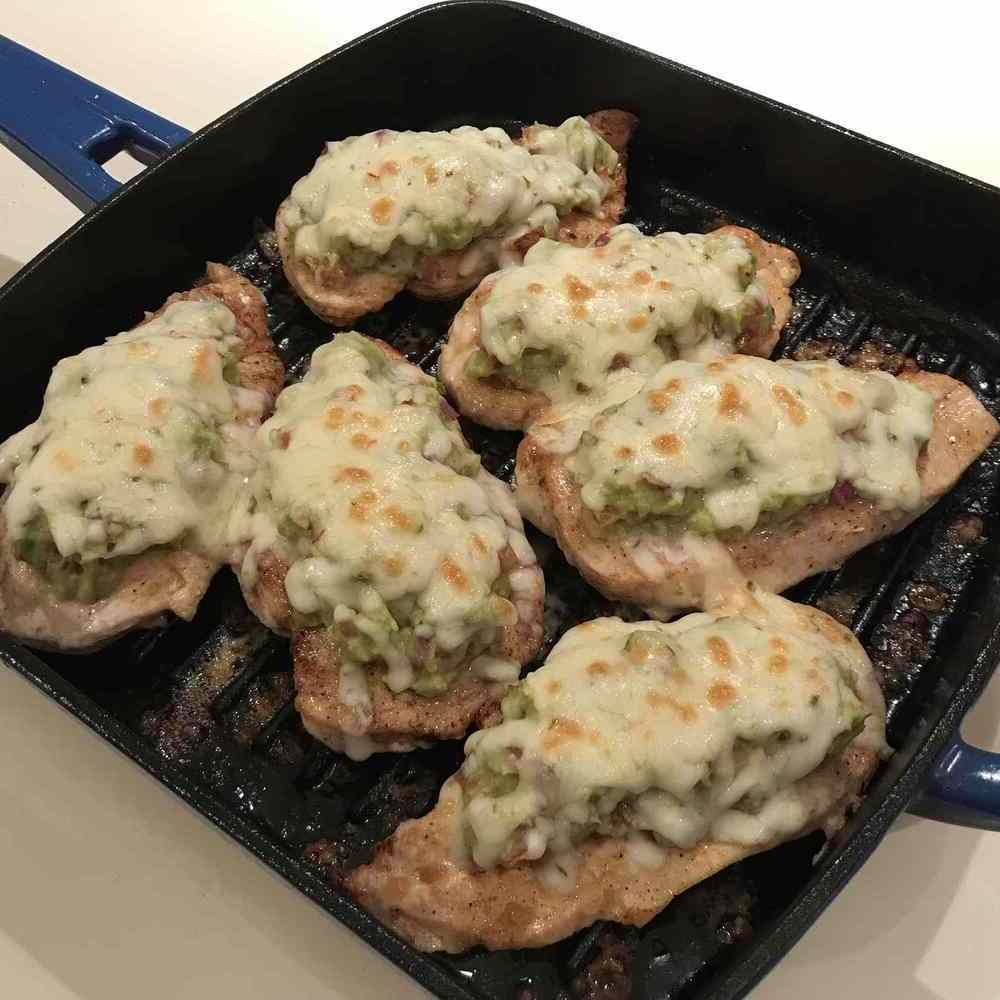 Guacamole Chicken Melt Recipe
How To Make Guacamole Chicken Melt
Get creative and experiment with different fillings to make the ultimate sandwich. These sandwich recipes come in handy for those looking for a quick, but filling bite. Enjoy a variety of sandwiches with tasty spreads, meats, and other sweet and savory fillings. Our sandwich recipes also come with unique and more well-known flavors! So get your favorite bread, and try out some of these flavorful sandwiches today.
Ingredients
4 chicken breasts
1 cup of guacamole
1 cup of shredded cheddar cheese
1 tbsp of olive oil
1 tsp of garlic powder
1 tsp of chili powder
Salt and pepper to taste
Instructions
Preheat the oven to 375°F (190°C).

Season the chicken breasts with salt, pepper, garlic powder, and chili powder.

Heat olive oil in a skillet over medium heat. Cook the chicken breasts for 5 minutes on each side or until golden brown.

Transfer the cooked chicken breasts to a baking dish. Spread a generous amount of guacamole over each chicken breast.

Sprinkle the shredded cheddar cheese over the guacamole.

Bake in the preheated oven for 15 minutes or until the cheese is melted and bubbly.

Serve the Guacamole Chicken Melt hot with a side of rice or salad.
Nutrition
Calories :

410kcal

Total Fat :

23g

Saturated Fat :

8g

Cholesterol :

125mg

Sodium :

462mg

Total Carbohydrates :

6g

Dietary Fiber :

3g

Sugars :

1g

Protein :

44g