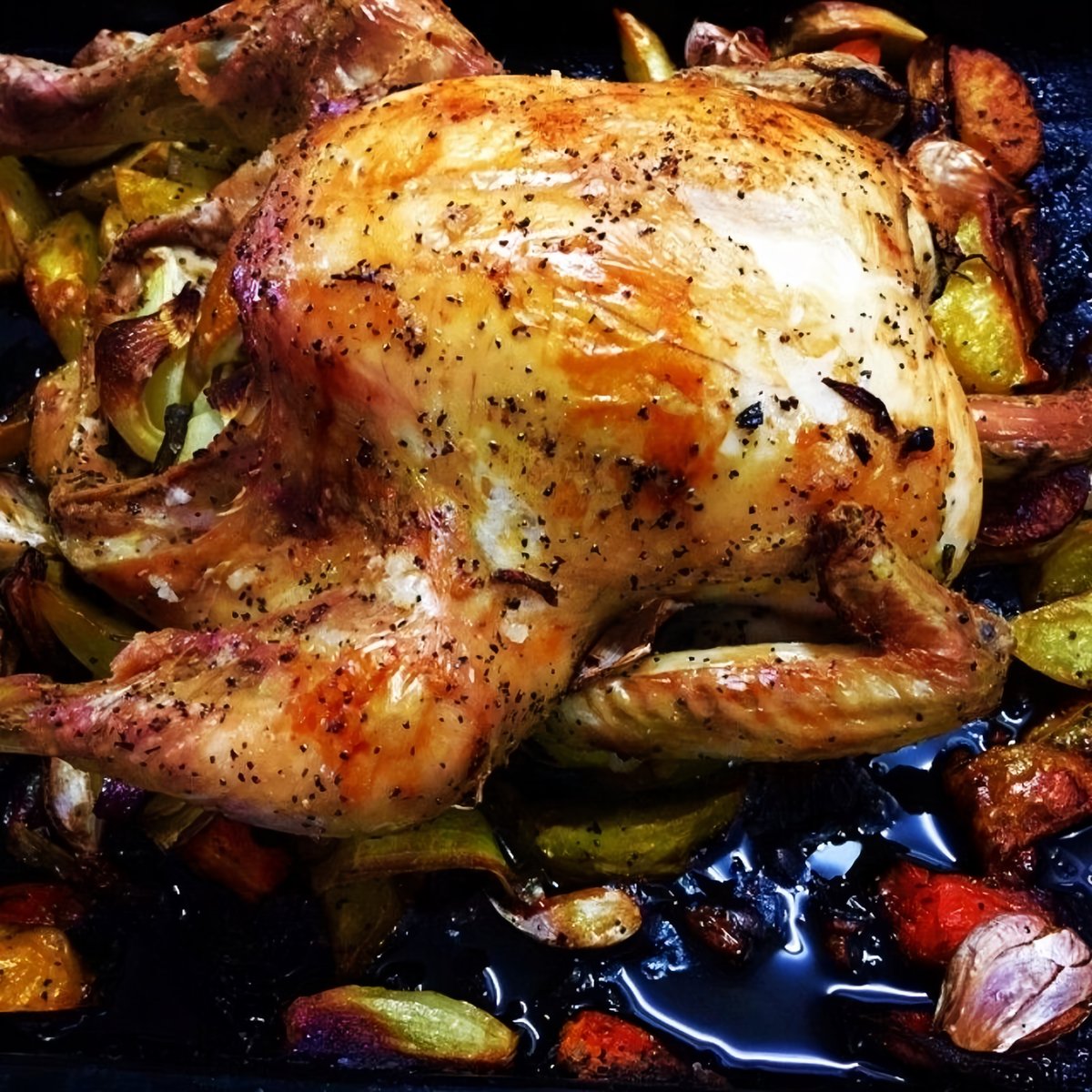 Stupid Simple Roast Chicken Recipe
How To Make Stupid Simple Roast Chicken Recipe
If you're the outdoorsy type who simply loves grilled food and barbeque, then these grilled and BBQ recipes are for you! Cooking at the grill will be no challenge at all when you've got our grilled and BBQ recipes at hand.
Ingredients
1 whole chicken (approximately 4 lbs)
2 tablespoons of olive oil
1 teaspoon of salt
1/2 teaspoon of black pepper
1 teaspoon of dried herbs (such as thyme or rosemary)
Instructions
Preheat your oven to 425°F (220°C).

Rinse the chicken and pat it dry with paper towels.

Rub the chicken with olive oil, salt, black pepper, and dried herbs, making sure to coat it all over.

Place the chicken on a roasting pan or baking dish, breast side up.

Roast the chicken in the preheated oven for 15 minutes.

Reduce the oven temperature to 375°F (190°C) and continue roasting for another 45 minutes, or until the internal temperature of the thickest part of the chicken reaches 165°F (74°C).

Remove the chicken from the oven and let it rest for 10 minutes before carving.

Serve the roast chicken with your favorite sides and enjoy!
Nutrition
Calories :

420kcal

Total Fat :

14g

Saturated Fat :

2g

Cholesterol :

186mg

Sodium :

1513mg

Total Carbohydrates :

49g

Dietary Fiber :

5g

Sugar :

6g

Protein :

24g