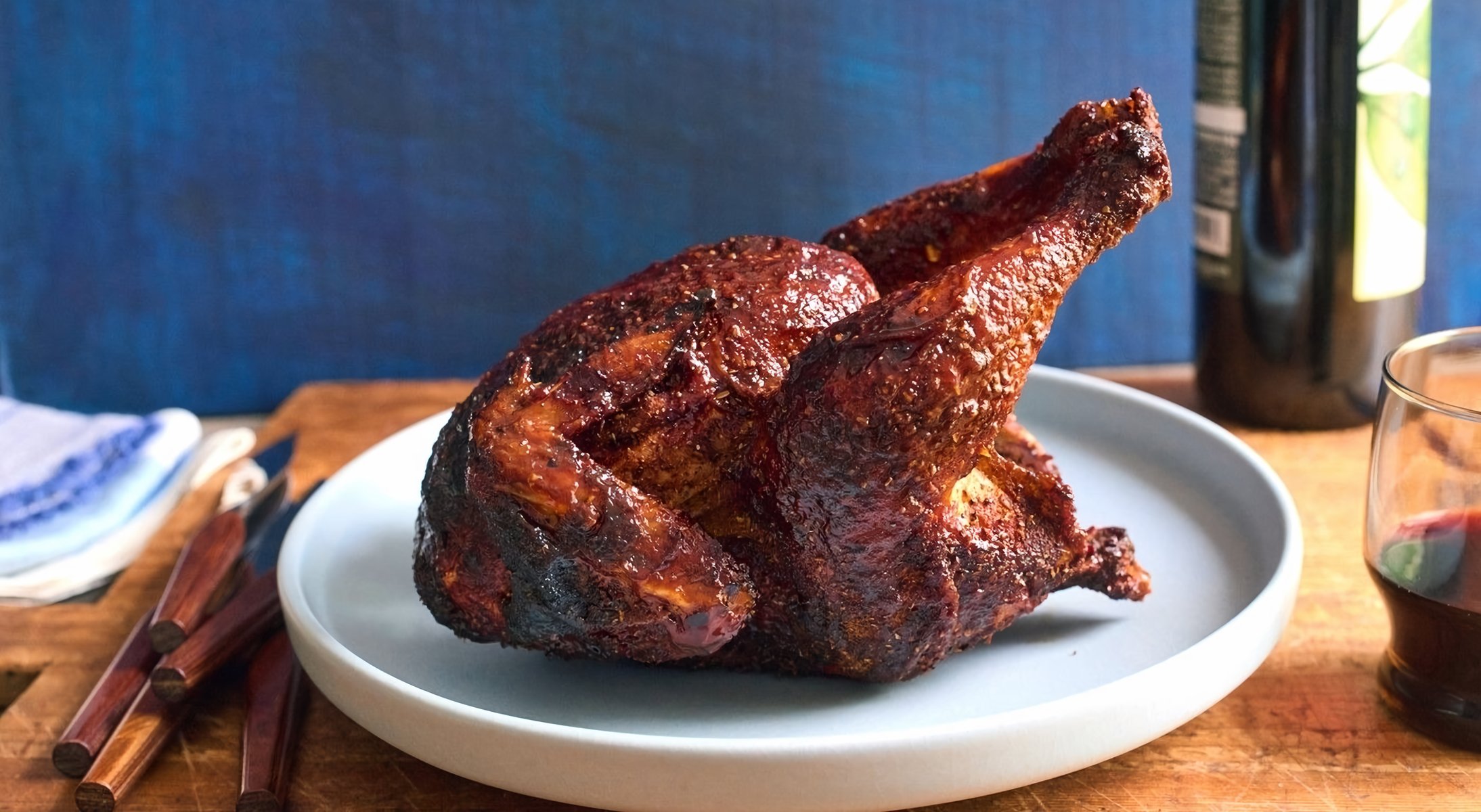 Ed's Favorite Beer Can Chicken Rub Recipe
How To Make Ed's Favorite Beer Can Chicken Rub
If you're the outdoorsy type who simply loves grilled food and barbeque, then these grilled and BBQ recipes are for you! Cooking at the grill will be no challenge at all when you've got our grilled and BBQ recipes at hand.
Cooking:
1 hour 30 minutes
Ingredients
1 whole chicken (about 4 pounds)
1 tablespoon paprika
1 tablespoon brown sugar
1 tablespoon garlic powder
1 tablespoon onion powder
1 tablespoon dried thyme
1 tablespoon dried oregano
1 tablespoon salt
1 teaspoon black pepper
1 can of beer (any type)
Instructions
Preheat your grill or oven to 350°F (175°C).

In a small bowl, combine the paprika, brown sugar, garlic powder, onion powder, dried thyme, dried oregano, salt, and black pepper to make the rub.

Remove any giblets from the chicken cavity and pat the chicken dry with paper towels.

Rub the spice mixture all over the chicken, making sure to get it evenly coated.

Open the can of beer and pour out a small amount (about ¼ cup). Place the beer can on a sturdy surface and lower the chicken onto the can, so the chicken is sitting upright with the can inserted into the cavity.

Place the beer can chicken on the grill or in a roasting pan in the oven.

Cook the chicken for about 1 hour 30 minutes, or until the internal temperature reaches 165°F (74°C) when measured in the thickest part of the thigh.

Carefully remove the chicken from the grill or oven, using oven mitts or wads of paper towels to grip the beer can. Let the chicken rest for 10 minutes before removing the can.

Carve the chicken into pieces and serve hot.
Nutrition
Calories :

365kcal

Total Fat :

19g

Saturated Fat :

5g

Cholesterol :

107mg

Sodium :

1771mg

Total Carbohydrates :

4g

Dietary Fiber :

1g

Sugar :

2g

Protein :

43g