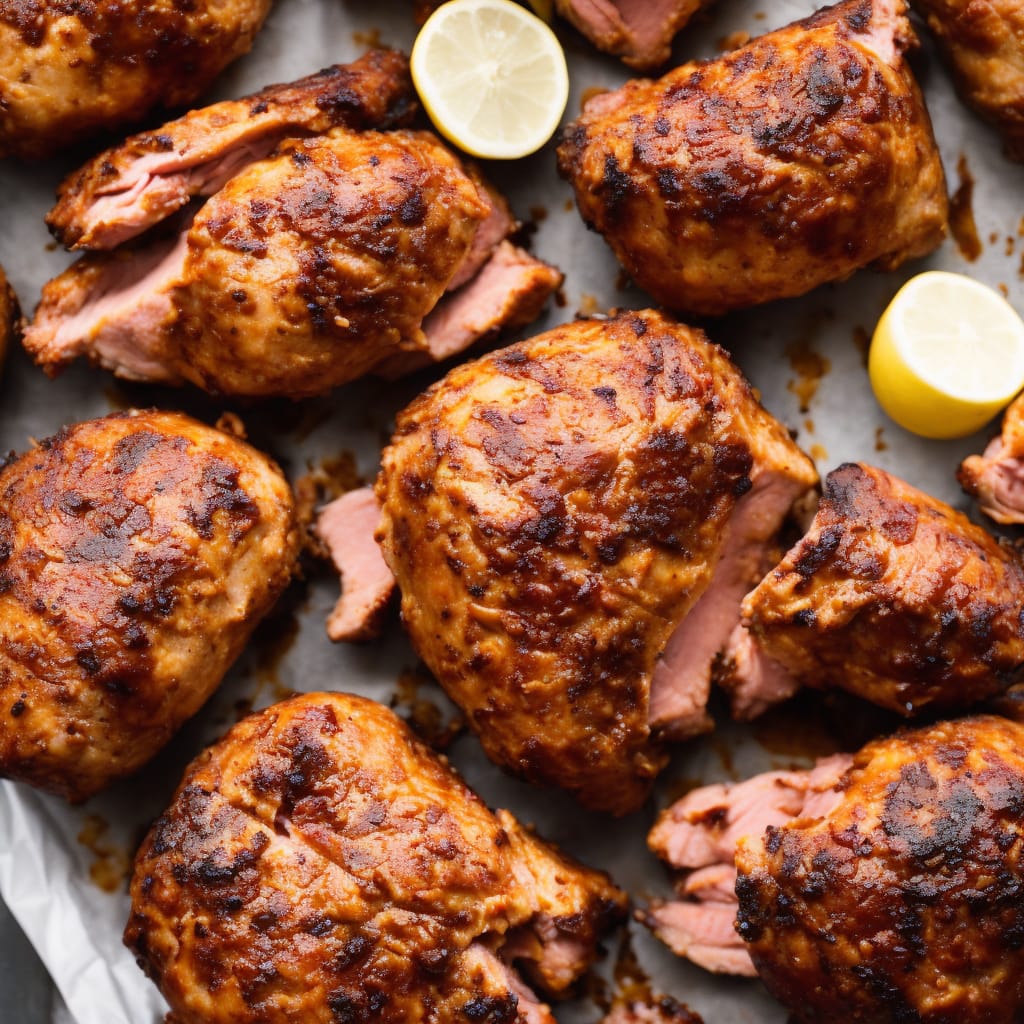 Pittsburgh Ham Barbecues Recipe
How To Make Pittsburgh Ham Barbecues
If you're the outdoorsy type who simply loves grilled food and barbeque, then these grilled and BBQ recipes are for you! Cooking at the grill will be no challenge at all when you've got our grilled and BBQ recipes at hand.
Ingredients
4 ham steaks
1 cup barbecue sauce
4 hamburger buns
Instructions
Preheat grill or broiler.

Grill or broil ham steaks for 15 minutes on each side.

Brush barbecue sauce on both sides of the ham steaks.

Grill or broil for an additional 5 minutes on each side.

Toast hamburger buns on the grill or broiler for 1-2 minutes.

Place a ham steak on each bun and serve hot.
Nutrition
Calories :

350kcal

Total Fat :

6g

Saturated Fat :

2g

Cholesterol :

40mg

Sodium :

1500mg

Total Carbohydrates :

45g

Dietary Fiber :

2g

Sugar :

20g

Protein :

30g