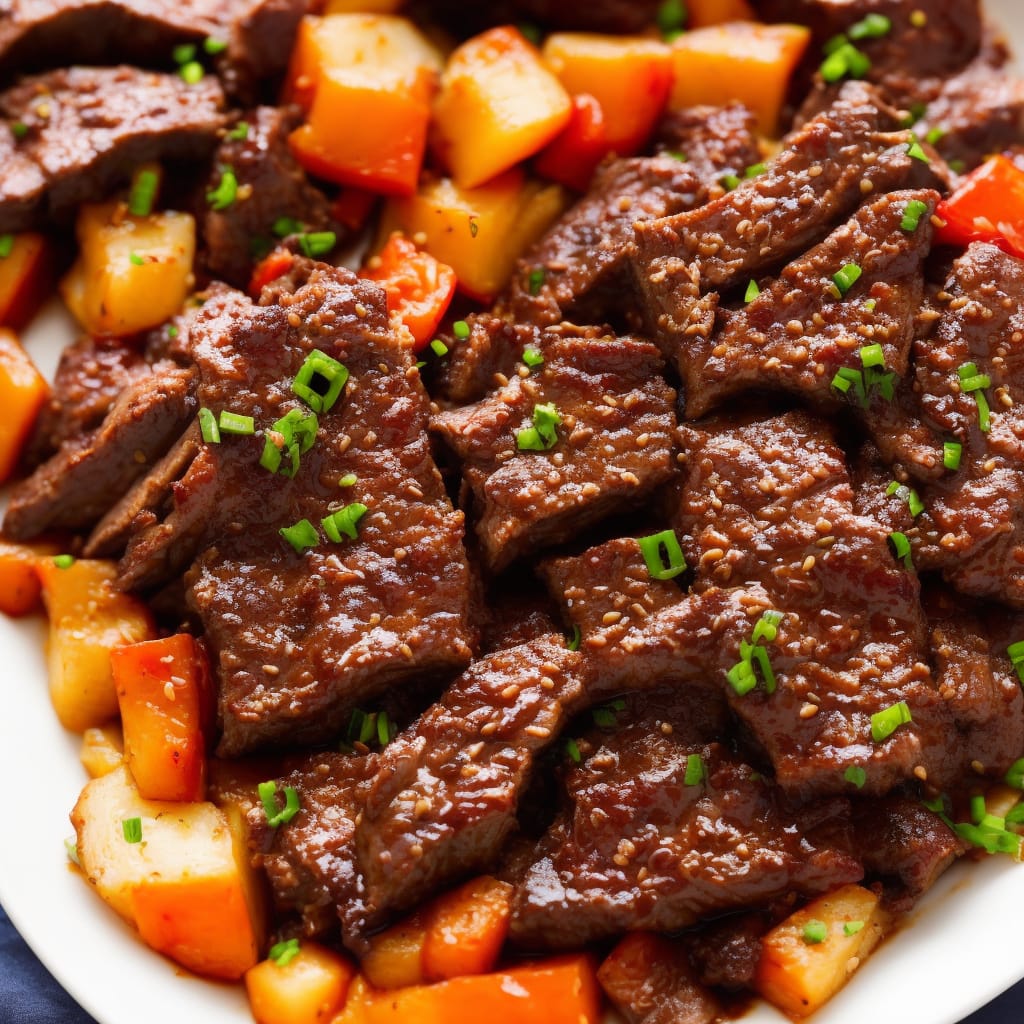 Oven Barbecued Beef Brisket I Recipe
How To Make Oven Barbecued Beef Brisket I
If you're the outdoorsy type who simply loves grilled food and barbeque, then these grilled and BBQ recipes are for you! Cooking at the grill will be no challenge at all when you've got our grilled and BBQ recipes at hand.
Total:
3 hours 15 minutes
Ingredients
3 pounds beef brisket
2 tablespoons brown sugar
1 tablespoon paprika
1 tablespoon chili powder
1 tablespoon garlic powder
1 tablespoon onion powder
1 teaspoon salt
1/2 teaspoon black pepper
1/4 teaspoon cayenne pepper
1 cup barbecue sauce
Instructions
Preheat the oven to 325°F (163°C).

In a small bowl, combine the brown sugar, paprika, chili powder, garlic powder, onion powder, salt, black pepper, and cayenne pepper to make the barbecue rub.

Rub the barbecue rub all over the surface of the beef brisket, covering it completely.

Place the seasoned beef brisket in a roasting pan or baking dish, fat side up.

Pour the barbecue sauce over the brisket, covering it evenly.

Cover the roasting pan or baking dish with aluminum foil.

Place the brisket in the preheated oven and cook for 2 1/2 to 3 hours, or until the brisket is fork-tender.

Remove the foil and continue cooking the brisket for an additional 15-30 minutes, or until the sauce has thickened slightly and the top of the brisket is caramelized.

Remove the brisket from the oven and let it rest for 10 minutes before slicing it against the grain.

Serve the oven-barbecued beef brisket with additional barbecue sauce, if desired.
Nutrition
Calories :

460kcal

Total Fat :

21g

Saturated Fat :

7g

Cholesterol :

127mg

Sodium :

1028mg

Total Carbohydrates :

27g

Dietary Fiber :

1g

Sugars :

21g

Protein :

39g