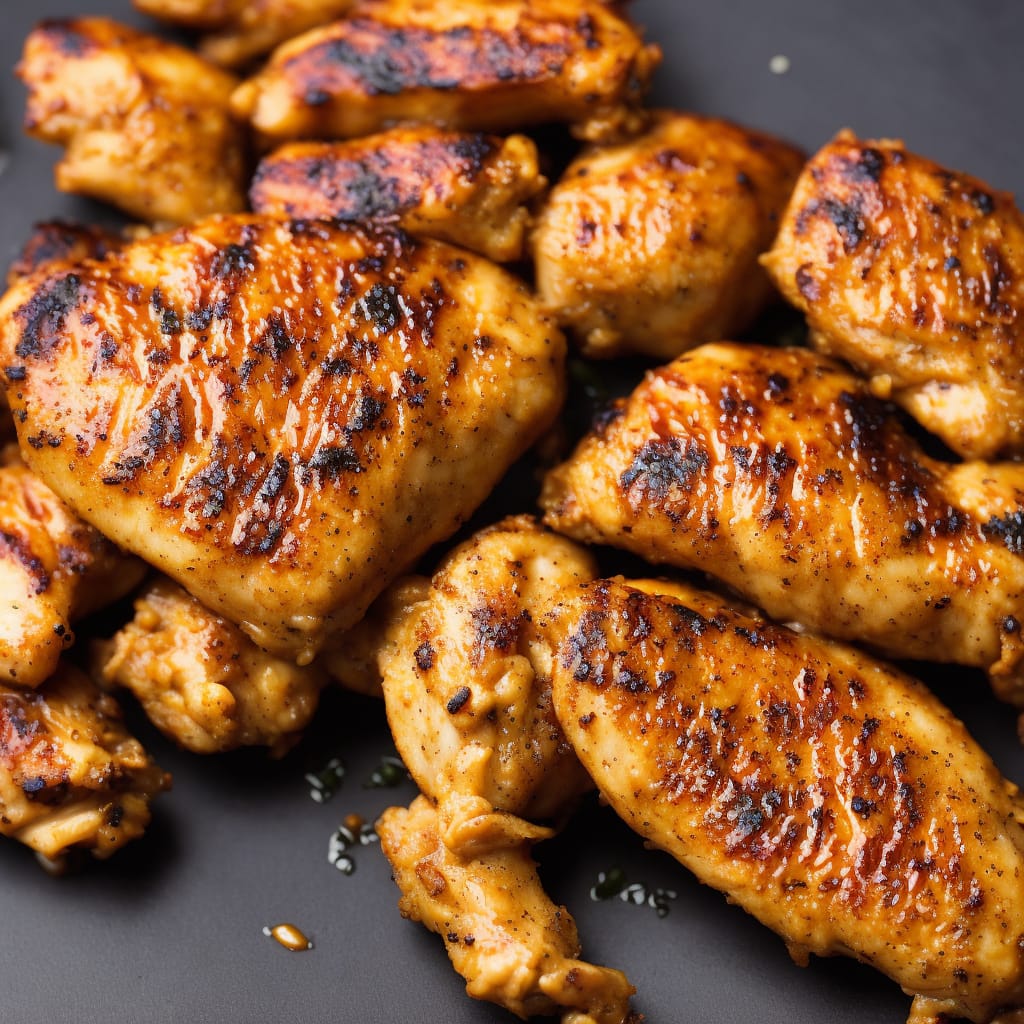 Honey Mustard Grilled Chicken Recipe
How To Make Honey Mustard Grilled Chicken
If you're the outdoorsy type who simply loves grilled food and barbeque, then these grilled and BBQ recipes are for you! Cooking at the grill will be no challenge at all when you've got our grilled and BBQ recipes at hand.
Ingredients
4 chicken breasts
1/4 cup of honey
1/4 cup of Dijon mustard
2 tablespoons of olive oil
1 tablespoon of soy sauce
1 clove of garlic, minced
Salt and pepper, to taste
Instructions
Preheat the grill to medium-high heat.

In a small bowl, whisk together the honey, Dijon mustard, olive oil, soy sauce, minced garlic, salt, and pepper.

Place the chicken breasts in a ziplock bag and pour the marinade over them. Seal the bag and massage the marinade into the chicken. Let it marinate for at least 10 minutes, or up to overnight in the refrigerator.

Remove the chicken from the marinade and discard the marinade.

Place the chicken on the preheated grill and cook for about 6-8 minutes per side, or until the internal temperature reaches 165°F (74°C) using a meat thermometer.

Remove the chicken from the grill and let it rest for a few minutes before serving.

Serve the honey mustard grilled chicken with your favorite side dishes.
Nutrition
Calories :

320kcal

Total Fat :

10g

Saturated Fat :

2g

Cholesterol :

120mg

Sodium :

620mg

Total Carbohydrates :

16g

Dietary Fiber :

0g

Sugar :

15g

Protein :

40g