How To Make Grilled Calamari
Have a barbecue party soon? Then this grilled calamari that's marinated in a savory, sweet, and tangy sauce is perfect for you!
Ingredients
2

lbs

medium squid,

cleaned

1⁄4

cup

soy sauce

1

tbsp

granulated white sugar

1

tsp

Sriracha sauce

1

tsp

lemon juice

salt and pepper,

to taste
Instructions
Combine soy sauce, Sriracha sauce, sugar, lemon juice, salt, and pepper in a bowl. Mix well.

Place the squid inside a freezer bag and then pour-in the soy sauce mixture. Marinate for 1 hour.

Skewer the squid in bamboo skewers. Grill for about 3 to 5 minutes per side. Baste with remaining marinade.

Transfer to a serving plate

Serve with rice. Share and enjoy!
Topics:
Related Recipes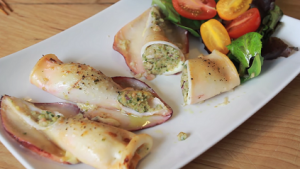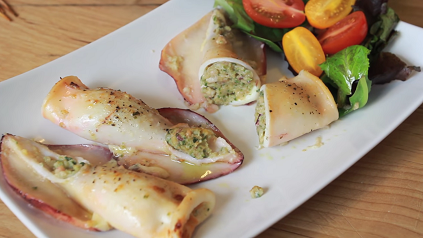 Calamari
Grilled Sausage-Stuffed Calamari Recipe
This grilled stuffed calamari is packed with tender calamari pieces, spicy Italian sausages, and hearty spices, for a smoky and juicy side dish!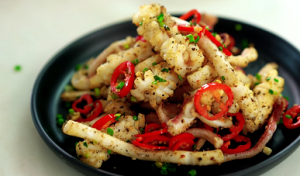 BBQ & Grilled
Grilled Calamari with Minted Red Pepper Recipe
Soft, chewy, and crispy all at once, this grilled calamari makes for a delectable dish served atop charred, refreshingly minty bell peppers!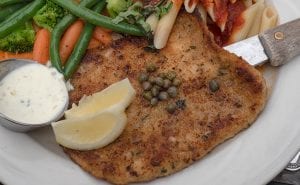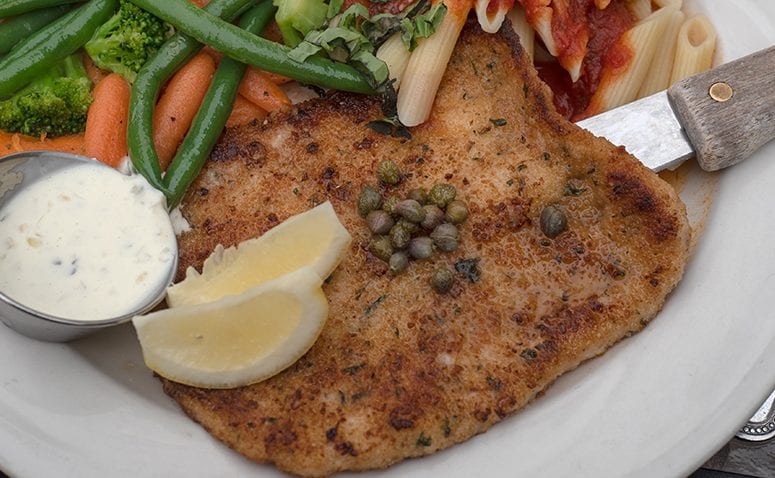 Pan-Fry & Skillet
This calamari steak gets a zing of flavor from lemon caper sauce. Calamaris are dredged in flour and parmesan cheese then sauteed for a golden brown finish. Enjoy this delicious calamari with lemon wedges, and pair it with a tasty crisp white wine.