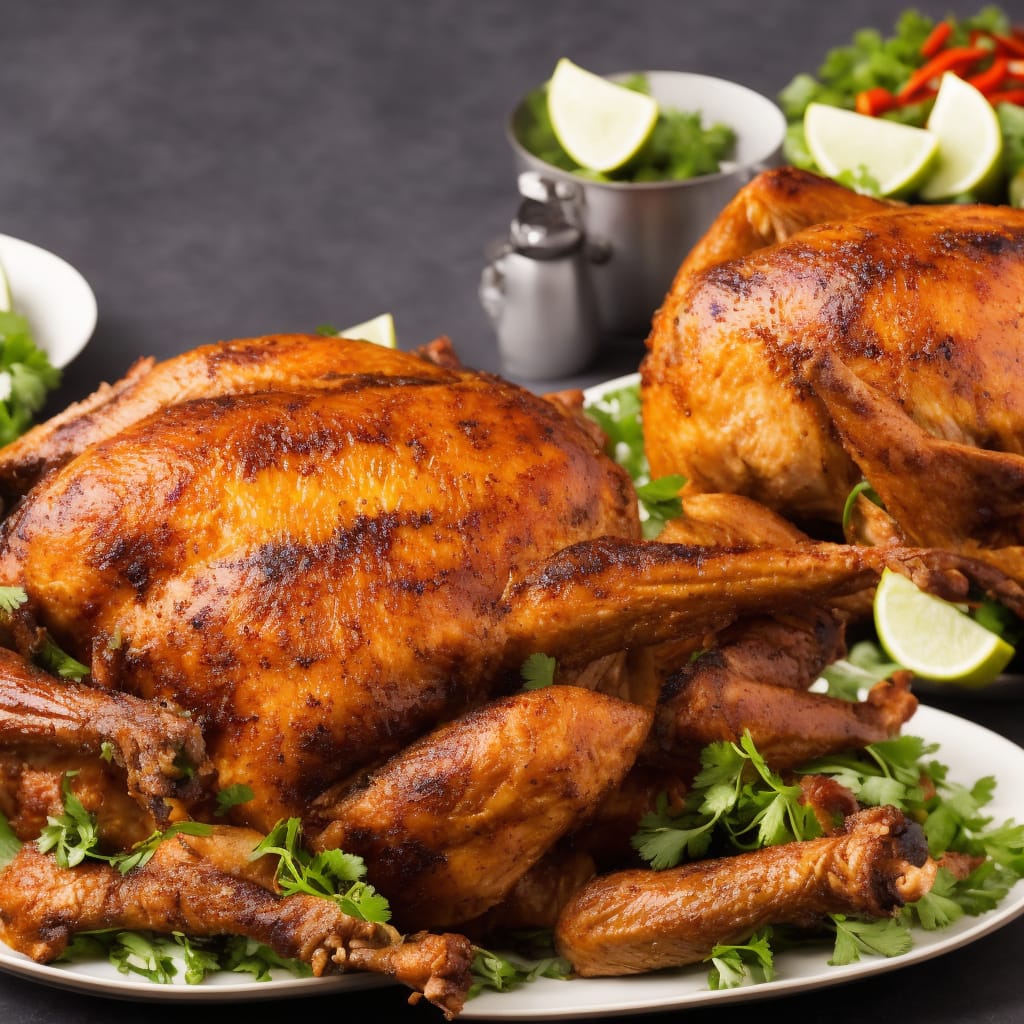 Deep-Fried Turkey Marinade Recipe
How To Make Deep-Fried Turkey Marinade Recipe
If you're the outdoorsy type who simply loves grilled food and barbeque, then these grilled and BBQ recipes are for you! Cooking at the grill will be no challenge at all when you've got our grilled and BBQ recipes at hand.
Ingredients
1 12-pound turkey
1 cup soy sauce
1 cup brown sugar
1 cup apple cider vinegar
2 tablespoons garlic powder
2 tablespoons onion powder
2 tablespoons paprika
1 tablespoon black pepper
Vegetable oil for frying
Instructions
In a mixing bowl, combine the soy sauce, brown sugar, apple cider vinegar, garlic powder, onion powder, paprika, and black pepper. Mix well.

Place the turkey in a large plastic bag and pour the marinade over it. Close the bag and refrigerate for at least 24 hours.

Heat the vegetable oil in a deep fryer or large pot to 350°F (175°C).

Remove the turkey from the marinade and pat it dry with paper towels. Discard the marinade.

Carefully lower the turkey into the hot oil, breast side down. Fry for about 3 minutes per pound, or until the internal temperature reaches 165°F (75°C).

Remove the turkey from the oil and let it rest for 15 minutes before carving.
Nutrition
Calories :

536kcal

Total Fat :

27.6g

Saturated Fat :

8.1g

Cholesterol :

215mg

Sodium :

4418mg

Total Carbohydrates :

29.9g

Dietary Fiber :

0.9g

Sugars :

25.1g

Protein :

40.9g