Originally made with gooseberries, this popular British classic has evolved to use various types of fruits and berries these days. Treat your loved ones with this no-fuss ridiculously easy, white chocolate strawberry and lemon foole.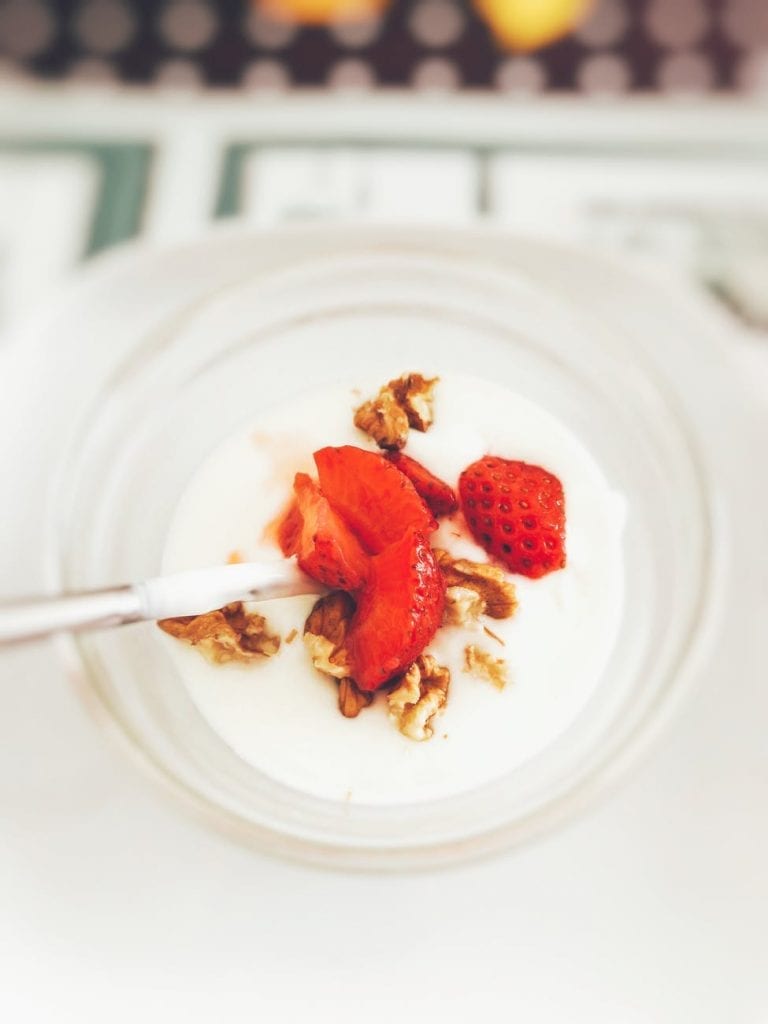 White Chocolate Strawberry and Lemon Foole Recipe
How To Make White Chocolate Strawberry and Lemon Foole
When it's hot outside and you're trying to keep things cool, a White Chocolate Strawberry and Lemon Foole has got to be your go to heat quencher!
Ingredients
12

ounces

of white chocolate

1

tablespoon

of lemon zest,

grated

9

ounces

of whipped cream

3.5

ounces

of strawberry jam
Instructions
So easy to make, white chocolate strawberry and lemon foole. Balanced with tart and sweet flavors, this White Chocolate Strawberry and Lemon Foole is sure to be a huge hit with the family.

Begin by boiling water in a saucepan. You will need to use a double boiler to melt the white chocolate.

In a metal mixing bowl, add 12 ounces of white chocolate chips and 3.5 ounces of strawberry jam. Tip: switch up strawberry jam with frozen blueberries or raspberry puree. Stir carefully until white chocolate chips have melted completely.

Once melted, remove your metal mixing bowl from the boiler. Place on a heat mat and leave to cool. Add a tablespoon of grated lemon zest and mix thoroughly.

Now, add 9 ounces of whipped cream. Using a silicone spatula, gently fold in the cream with the strawberry white chocolate mixture.

If you don't have a piping bag, you can always use a ziploc bag and snip the bottom tip off. Scoop your cream mixture into your bag and pipe into your chilled shot cups. Make sure to spread the mixture till the edge of your cup.

Finish with a dollop of whipped cream and garnish with strawberry bits. Chill and serve cold.
Recipe Notes
Make this recipe and switch up strawberries with your favorite choice of fruits or berries. Why not try going tropical and use mangoes or pineapples?
Make homemade jam! All you need is 3 ingredients.  In a saucepan add 7 ounces of blackberries (your choice of berries), 3 tablespoons of icing sugar, zest and juice from ½ a lemon and boil at low heat. Simmer for 5-10 minutes, then leave to cool. Chill for a few hours.
Instead of making individual servings for your guests, you can also serve the dessert (family-style) in a trifle dish or a large bowl.
Nutrition
Sugar:

1g

:

Calories:

1kcal

Carbohydrates:

1g

Fat:

1g

Fiber:

1g

Protein:

1g

Sodium:

1mg

Vitamin C:

2mg
Nutrition Disclaimer
Frequently Asked Questions
How can I make this recipe healthier?
For a healthy option, replace whipped cream with low-fat Greek yogurt. Keep refrigerated and have it for breakfast after your morning jog.
How can I make this recipe vegan?
Coconut milk is a great dairy-free substitute for whipped cream. You will need a hand mixer to make whipped coconut cream. It helps to chill your metal mixing bowl for 30 minutes. Scoop out the coconut cream from the coconut water before transferring to your chilled mixing bowl.
Whip coconut cream for one minute. Add a few drops of vanilla extract and 1-2 teaspoons your choice of sweetener before mixing for another minute.
There you go, dairy-free whipped coconut cream! Tip: use full-fat coconut milk. Chill your coconut milk for 1-2 days or longer, this will ensure the milk separates and the cream hardens. The cream is used to make perfect whipped cream.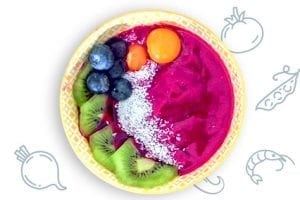 Conclusion
This dish is great for any and all occasions. Dress it up for adult get togethers or indulge the little ones with sprinkles and gummies. Guaranteed to cool you down on a hot summer's day!
Topics: