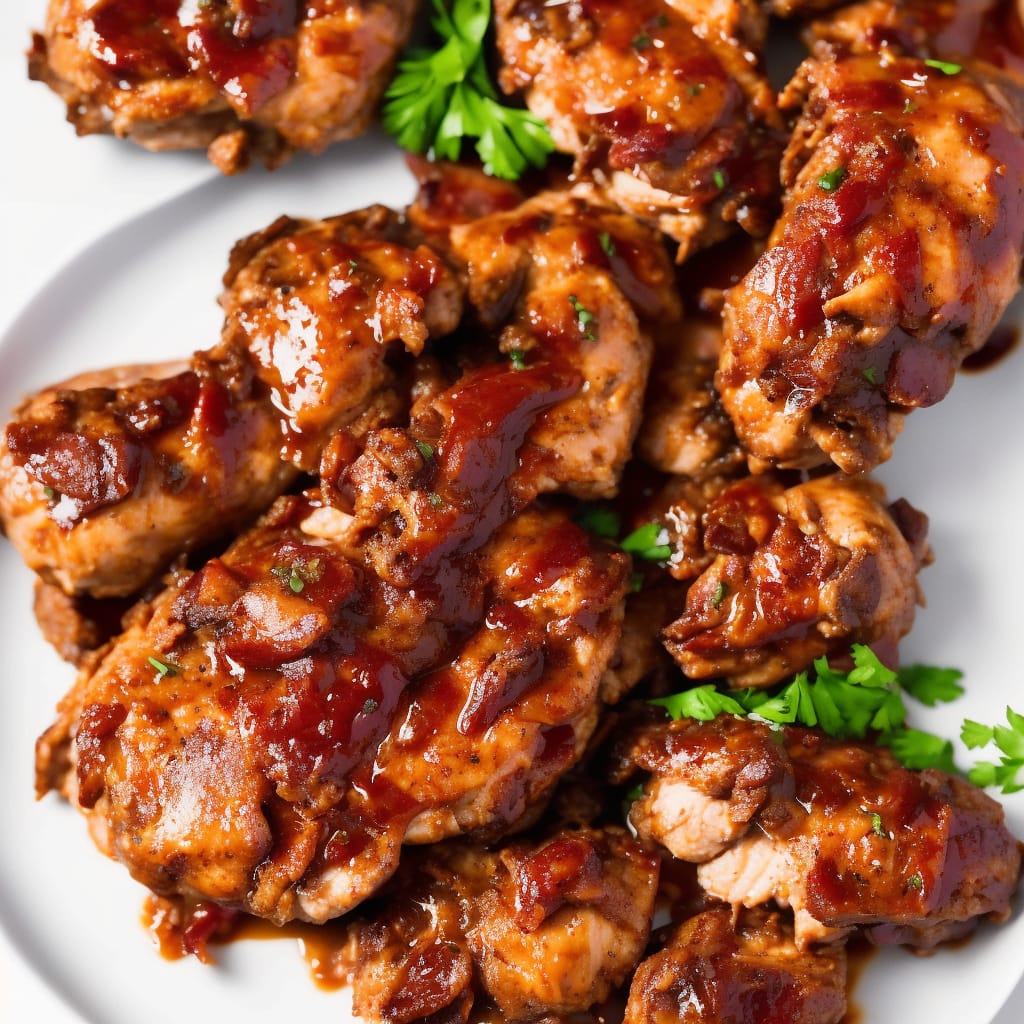 Bacon Chicken Livers Recipe
How To Make Bacon Chicken Livers Recipe
If you've been watching those calories and protein for your health, then these keto recipes are for you. Just because you're keeping shape, doesn't mean you have to miss out on those appetizing flavors. Enjoy dishes like low-calorie soup, juicy chicken meals, and even decadent desserts! These keto recipes are the key to a happy and healthy eating.
Ingredients
1 lb chicken livers
8 slices bacon
1/2 tsp garlic powder
1/2 tsp paprika
1/4 tsp salt
1/4 tsp black pepper
1 tbsp olive oil
1 tbsp fresh parsley, chopped (for garnish)
Instructions
Preheat oven to 400°F (200°C).

Rinse chicken livers and pat them dry with paper towels.

In a small bowl, combine garlic powder, paprika, salt, and black pepper.

Wrap each chicken liver with a slice of bacon, securing with a toothpick.

Sprinkle the bacon-wrapped livers with the spice mixture.

Heat olive oil in a skillet over medium-high heat.

Add the bacon-wrapped livers and cook for 2-3 minutes on each side, or until the bacon is crispy.

Transfer the livers to a baking sheet and bake for 8-10 minutes, or until the chicken livers are cooked through.

Remove from the oven and let cool for a few minutes.

Garnish with fresh parsley and serve hot.
Nutrition
Calories :

258kcal

Total Fat :

16g

Saturated Fat :

5g

Cholesterol :

350mg

Sodium :

530mg

Total Carbohydrates :

1g

Protein :

26g