Keto cloud bread is a zero-carb bread substitute that's also gluten-free, low fat, nut and grain-free, and high in protein. It's also known as oopsie bread since it was invented by accident. But thanks to the one who invented it, we can indulge in this souffle-like dessert without loading up on carbs and calories. Serve it with fruits and whipped cream, or have it a la mode with this keto ice cream.
Tips on Making Keto Cloud Bread
In just a short amount of time, cloud bread has gained popularity since its accidental discovery because it's so good yet so easy to make. If you haven't tried it yet, we're sure that you'll make it again and again. Here are some helpful tips to make sure you'll perfect this recipe for cloud bread every time:
Use cold fresh eggs

. Cold eggs separate more easily than those at room temperature. Fresh egg whites have more intact protein membranes which result in a phenomenal more stable egg foam. Whipping them in cold conditions also helps them stabilize. If you whip older runny egg whites, the foam will easily collapse.

Make sure that there is no trace of egg yolk in your whites

. Even the slightest amount of it could stop the foam from forming.

Use clean and dry stainless steel or glass mixing bowls for whipping your egg whites

. Avoid using plastics, even for the whisk, as they usually have traces of trapped oil that will ruin your foam.

Do not overbeat your egg whites

. If you're using an electric

hand mixer

, start on low. Increase the speed to medium and gradually add sugar when it becomes bubbly. You know it's time to stop when you see stiff peaks form. Beyond this point, your egg foam will break and turn watery.

Bake them slowly and at low temperatures because they easily turn brown.

Also, don't open the oven door unless they're done baking. If the oven temperature drops, the cloud bread will collapse.

For other cloud bread recipe variations, you can top it with cream cheese, parmesan cheese, greek yogurt, sour cream, turn them into keto sandwiches, or make a pizza out of it.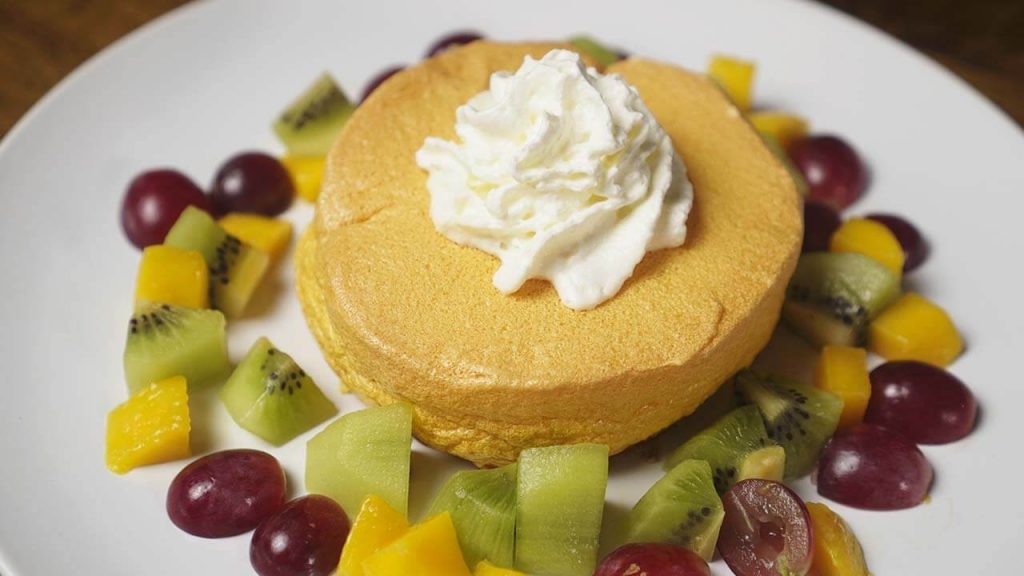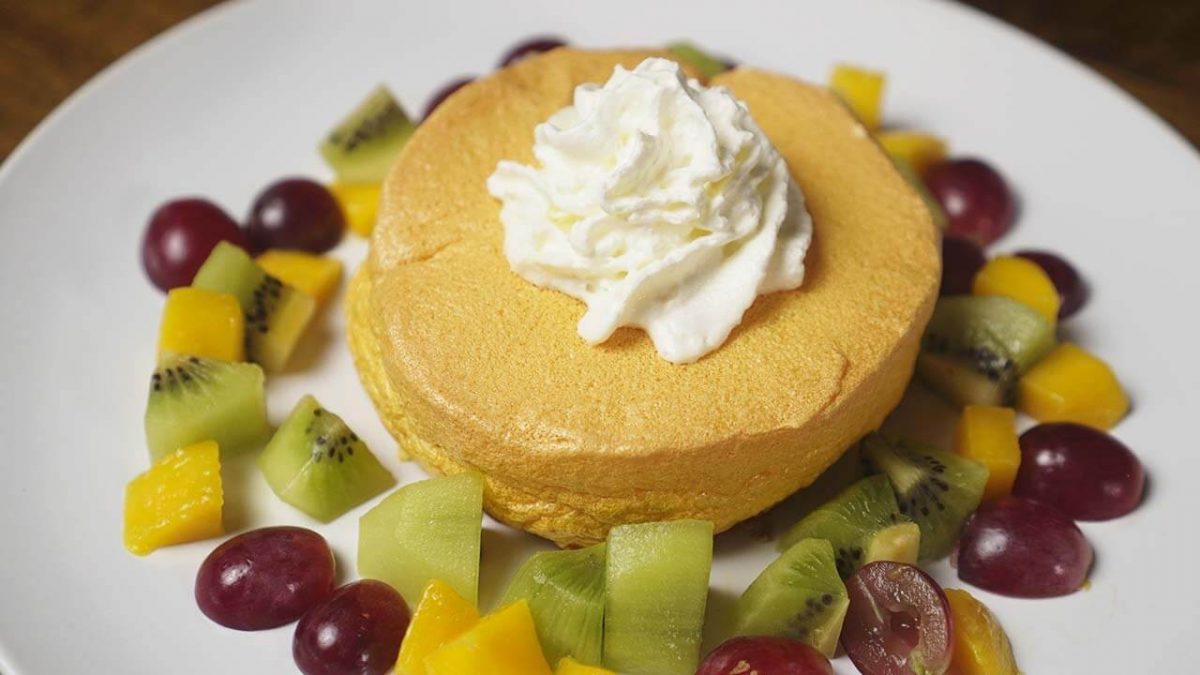 Keto Cloud Bread Recipe
How To Make Keto Cloud Bread
Soft, fluffy, and with a marshmallow-like consistency, this recipe of ours is definitely trend-worthy. Enjoy low-carb bread with our keto cloud bread recipe now.
Ingredients
For Cloud Bread:
3

egg whites,

very cold

⅛

tsp

cream of tartar

2½

tbsp

granulated sugar

1⅓

tbsp

cornstarch,

also 1 tbsp and 1 tsp

pinch of salt

2

drops

food coloring,

preferred color
To Serve:
fruits of your choice

whipped cream
Instructions
Preheat your oven to 300 degrees F.

In a cold mixing bowl, combine the cold egg whites, salt, cream of tartar and beat using a hand mixer.

Gradually add in the cornstarch and sugar while beating the mixture. Add in drops of food coloring while continuously beating the mixture.

Beat until stiff peaks are achieved.

Transfer the mixture onto a baking tray lined with parchment paper. Flatten the top lightly and round off the edges. It should look like a small cake once it's done being shaped.

Bake the shaped mixture for roughly 25 minutes, or until the cloud bread turns golden brown on all sides.

Transfer the baking tray onto a cooling rack and allow the bread to slightly cool. Do not leave it to cool completely as the bread starts deflating once it loses heat.

Plate with fruits of your choice and top with whipped cream. Serve immediately and enjoy!
Nutrition
Sugar:

31g

:

Calcium:

7mg

Calories:

205kcal

Carbohydrates:

41g

Fat:

1g

Fiber:

1g

Iron:

1mg

Potassium:

209mg

Protein:

10g

Sodium:

151mg
Nutrition Disclaimer
Commonly Asked Questions
Can I freeze keto cloud bread?
Yes. If you're planning to make a big batch, keep them individually sealed in zip lock bags in the freezer and they will last for up to 3 months. On the other hand, it stays good in the fridge for a week, and at room temperature for three days.

What does cream of tartar do to cloud bread?
Cream of tartar is a stabilizing ingredient. It helps whipped egg foam retain its shape. You can make keto cloud bread without cream of tartar. Just substitute equal ½ teaspoon of lemon juice or vinegar for every ⅛ teaspoon cream of tartar.

Why is my cloud bread sticky?
You might have cooked the keto cloud bread at a temperature higher than it's supposed to be. As a result, the outside looks cooked while inside it's still raw. To fix this, just put it back in the oven and bake it longer. Similarly, you can microwave it on high for 10 seconds until fully cooked.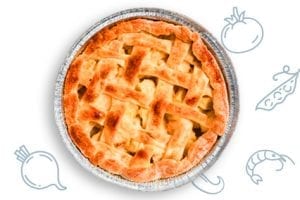 Conclusion
This trendy bread is easy to make and rewarding to eat! You can definitely make this on your own, and you can even experiment by adding more colors to your bread too. Our delicious recipe will show you what the hype around cloud bread is all about!