Get ready to try a new trendy dish with our very own Cloud Bread Recipe! This bread has already been around the internet for quite a while now. However, thanks to social media, it's gotten popular once again! In this recipe, we'll show you how to make our very own version. You'll only need an oven and a handful of simple ingredients! This recipe also shows you how to make cloud bread without cream cheese, the main component for most recipes. Finally, this fluffy, sweet bread is nothing short of easy to do! It can also work as a keto bread or low carb bread for those who are on a strict diet.
What Is Cloud Bread?
Although this fluffy bread has gone viral in social media platforms like TikTok and Instagram, cloud bread has been around for far longer. There are actually many variations of it. There's keto bread (or oopsie bread) and now the colorful, trendy version all over our timelines now.
The keto bread, or oopsie bread, is both light and airy, and looks a bit flatter. It's popular among health buffs for its low carb content since it doesn't use any flour. Not even low carb ones like almond and coconut flour! Many called it "oopsie" because it was made entirely by accident! However, not all mistakes turn out bad since many people have come to love this special bread. There are even recipes online that top this bread with a spread of tomato sauce, cheese, and pizza toppings to make a cloud bread pizza.
Meanwhile, the newer viral version is fluffier, colorful, and almost looks like a meringue. If you don't know what a meringue is, it's actually a sweet candy-like dessert made with egg whites and sugar. And like meringues, the version we're making in this recipe has a soft, marshmallow-like consistency that's tasty and addicting to eat!
How to Make Cloud Bread
Our own recipe takes inspiration from the new, emerging variations that social media users have made. Not from the older recipes found on the internet. The older recipes are popular for making a 3-ingredient cloud bread, using cream of tartar, eggs, and cream cheese.
In this version, we're using egg whites, sugar, cornstarch, as well as cream of tartar. We don't use cream cheese, unlike the older ones. So if you're looking for an alternative recipe that doesn't use that dairy product, then you're in luck! This easy cloud bread recipe has simple instructions that you can quickly follow. In fact, anyone without baking experience can totally pull it off!
If you're wondering what to eat with this bread, check out our CAQ section down below for must-try serving suggestions. Try making this sweet, fluffy bread and serve something new and trendy to your friends and family! If you want to try another fluffy, trendy dish, we recommend you give our Souffle Pancakes a try.
Cloud Bread Recipe Video
Soft, fluffy bread with a marshmallow-like consistency, this cloud bread recipe of ours is definitely trend-worthy. Enjoy a keto-friendly, low-carb bread with our Cloud Bread Recipe.
Ingredients
For Cloud Bread:
3

egg whites,

very cold

⅛

tsp

cream of tartar

2 ½

tbsp

granulated sugar

1 ⅓

tbsp

cornstarch,

also 1 tbsp and 1 tsp

pinch of salt

2

drops

food coloring,

preferred color
For Serving:
fruits of your choice

whipped cream
Instructions
Preheat your oven to 300 degrees F.

In a cold mixing bowl, combine the cold egg whites, salt, cream of tartar and beat using a hand mixer.

Gradually add in the cornstarch and sugar while beating the mixture. Add in drops of food coloring while continuously beating the mixture.

Continue beating until stiff peaks are achieved.

Transfer the mixture onto a baking tray lined with parchment paper. Flatten the top lightly and round off the edges. It should look like a small cake once it's done being shaped.

Bake the shaped mixture for roughly 25 minutes, until the cloud bread turns golden brown on all sides.

Transfer the baking tray onto a cooling rack and allow the bread to slightly cool. However, do not leave it to cool completely since the bread starts deflating once it loses heat.

Plate with fruits of your choice and top with whipped cream. Serve immediately and enjoy!
Recipe Notes
The reason for starting with a cold mixing bowl is because it will help your cold egg whites achieve the peaks faster. 

The

final cloud bread should be bouncy with a marshmallow-like texture upon touch. On top of that, it should also taste similar to cotton candy.

Although we use only one color for this recipe, you're free to experiment and to use more food coloring to achieve a more colorful effect.
Nutrition
Calories:

205kcal

Carbohydrates:

41g

Fat:

1g

Potassium:

209mg

Protein:

10g

Sodium:

151mg

Sugar:

31g
Nutrition Disclaimer
Commonly Asked Questions
What to eat with cloud bread?
While this recipe recommends you serve the bread with fruits and whipped cream, there are also other ways to enjoy it. A good pairing would be cloud bread with Greek yogurt. Spreading Greek yogurt on sweet, cotton candy-like bread is a great combination because of the latter's velvety texture and tangy flavor. You can even make a fruity sandwich along with yogurt! Bananas, blueberries, and peaches would make a great filling. You can also make a strawberry shortcake out of this delicious bread. Spread whipped cream on one side of three pieces of bread, then add strawberries. Layer your pieces of cloud bread on top of one another to make a triple-decker cake. Finally, top with more whipped cream and yummy strawberries! And if you have a really sweet tooth, you can even add in some colorful sprinkles.
How long does cloud bread last?
We suggest making and serving them fresh from the oven as they get wrinkly and shrunken the longer they sit. In addition, the texture of cloud bread is best until 12 hours after baking and it's best eaten warm. This bread can last for up to 3 days at room temperature. However, you can also extend its shelf-life by storing it in the refrigerator or freezer.
 How to store cloud bread? Can you freeze cloud bread?
Place the bread in an airtight container if you're going to store it in the fridge. When properly done, this bread can last for up to a week tops. Although, storing the bread in the freezer can definitely make it last longer. To freeze, place the bread in a resealable plastic bag and put parchment paper between each piece (if you're storing more than one).
How do I reheat this type of bread?
While this bread tastes great even when it isn't hot, you can warm it by reheating it in your toaster oven over very low heat. Be careful not to warm it for too long because they burn easily!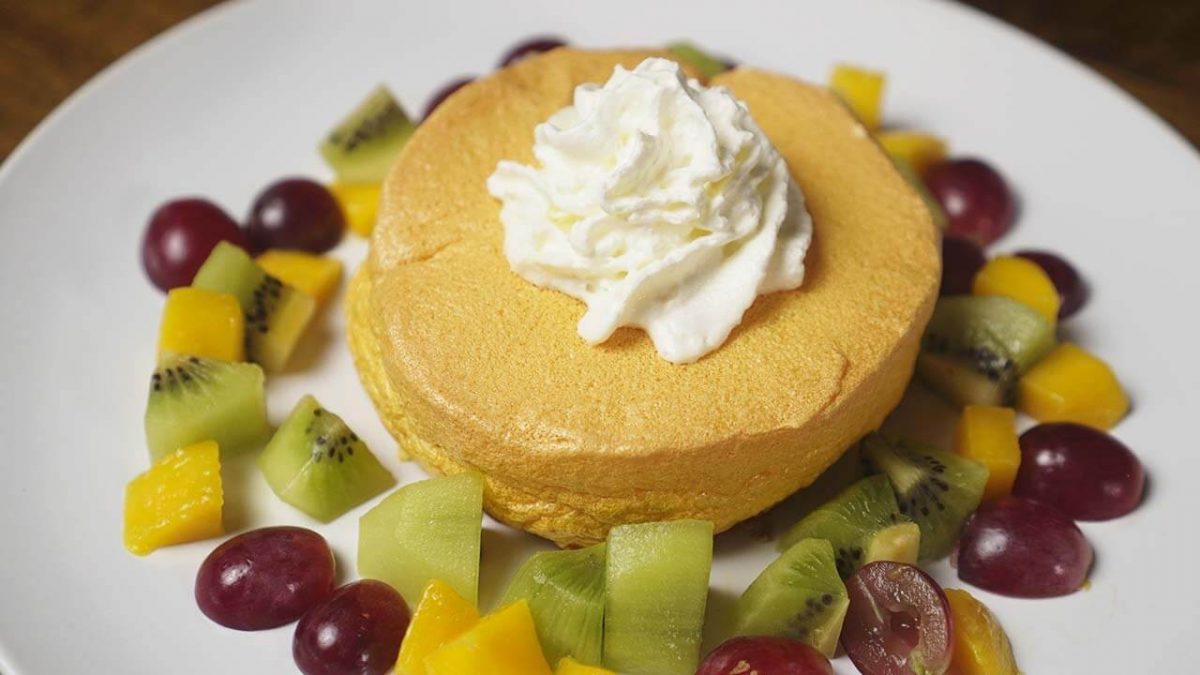 Conclusion
This trendy bread is easy to make and rewarding to eat! You can definitely make this on your own, and you can even experiment by adding more colors to your bread too. Our delicious recipe will show you what the hype around cloud bread is all about!
Topics:
Related Pies & Pastries Recipes