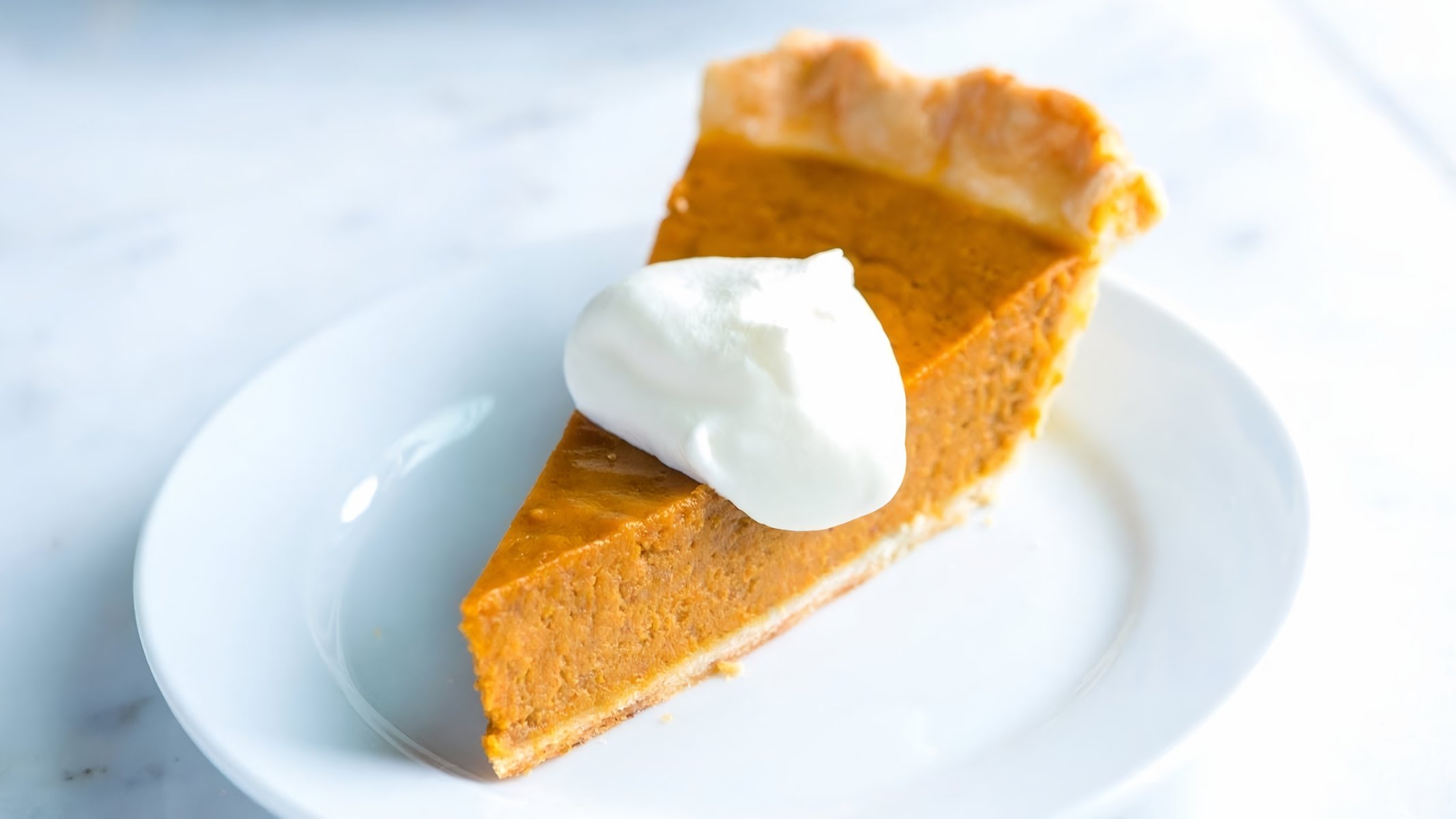 Whipped Pumpkin Pie Recipe
How To Make Whipped Pumpkin Pie
What better way to get you in a happy mood than having a slice of pie? These baked dishes are perfect for those who can't get enough of flaky pastries. From an apple variant to a lemon meringue, these pies pastries recipes will satisfy your pie and pastry cravings.
Ingredients
1 cup canned pumpkin puree
1/2 cup granulated sugar
1/2 tsp ground cinnamon
1/4 tsp ground nutmeg
1/4 tsp ground ginger
1/4 tsp salt
1/2 cup heavy cream
1/2 cup milk
2 eggs
1 tsp vanilla extract
1 pre-made pie crust
Whipped cream (for serving)
Instructions
Preheat the oven to 375°F (190°C).

In a large bowl, combine the pumpkin puree, sugar, cinnamon, nutmeg, ginger, and salt.

In a separate bowl, whisk together the heavy cream, milk, eggs, and vanilla extract.

Pour the wet ingredients into the pumpkin mixture and whisk until well combined.

Place the pie crust into a 9-inch pie dish and crimp the edges.

Pour the pumpkin filling into the pie crust.

Bake in the preheated oven for 45 minutes or until the center is set.

Remove from the oven and let cool completely before serving.

Serve with a dollop of whipped cream on top.
Nutrition
Calories :

320kcal

Total Fat :

17g

Saturated Fat :

9g

Cholesterol :

124mg

Sodium :

350mg

Total Carbohydrates :

37g

Dietary Fiber :

2g

Sugar :

26g

Protein :

6g