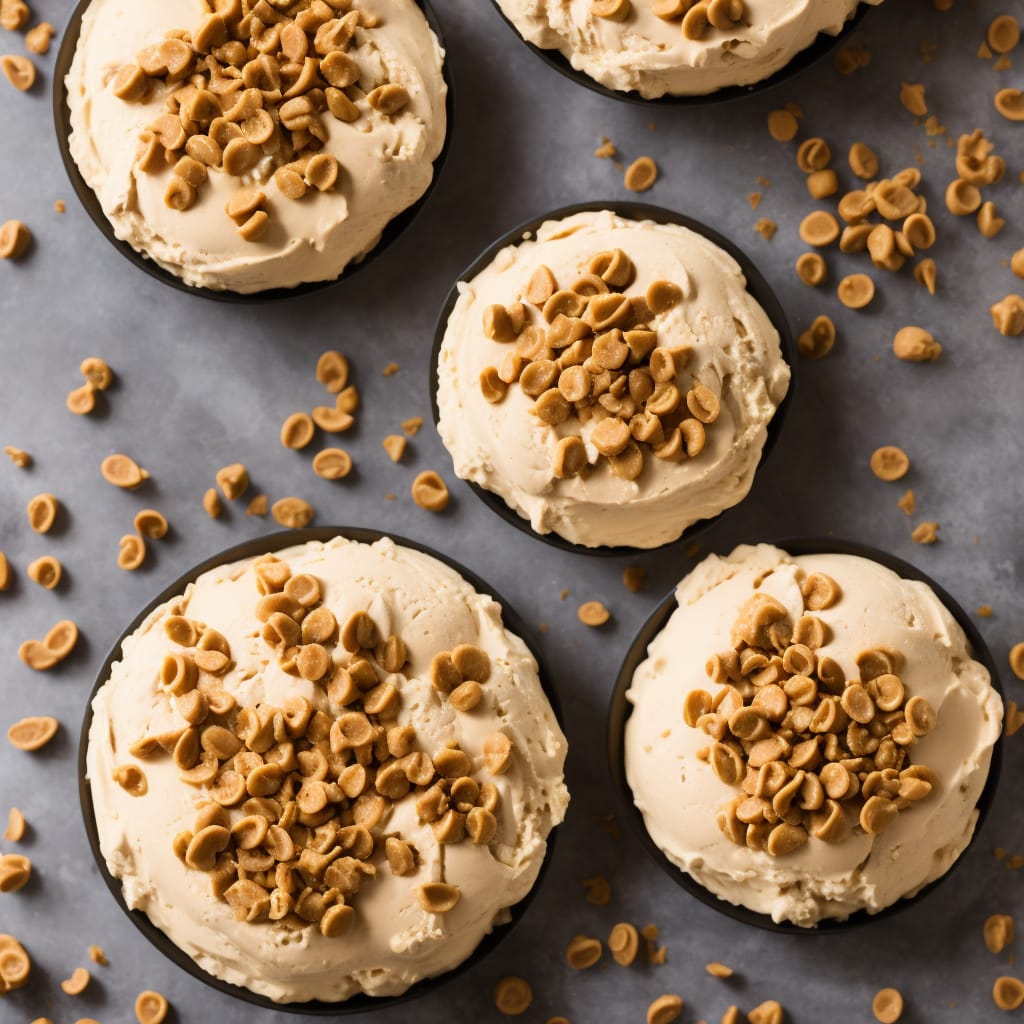 Peanut Butter Ice Cream Pie Recipe
How To Make Peanut Butter Ice Cream Pie
What better way to get you in a happy mood than having a slice of pie? These baked dishes are perfect for those who can't get enough of flaky pastries. From an apple variant to a lemon meringue, these pies pastries recipes will satisfy your pie and pastry cravings.
Ingredients
2 cups peanut butter
1 cup powdered sugar
1 cup heavy cream
1 tsp vanilla extract
1 pre-made graham cracker crust
1/4 cup chopped peanuts (optional)
Chocolate syrup for drizzling (optional)
Instructions
In a mixing bowl, combine the peanut butter and powdered sugar until well blended.

In a separate large mixing bowl, whip the heavy cream and vanilla extract until stiff peaks form.

Gently fold the whipped cream into the peanut butter mixture until fully combined.

Pour the peanut butter mixture into the pre-made graham cracker crust and smooth the top with a spatula.

Sprinkle chopped peanuts on top if desired.

Freeze the pie for at least 4 hours or until firm.

Before serving, drizzle with chocolate syrup if desired.

Slice and serve chilled.
Nutrition
Per Serving – Calories :

1025kcal

Total Fat :

78g

Saturated Fat :

21g

Cholesterol :

94mg

Sodium :

489mg

Total Carbohydrates :

68g

Dietary Fiber :

4g

Sugar :

37g

Protein :

26g