Now you may be wondering, "can you make pie without crust?" Absolutely yes! It is possible, and we can do it by following this crustless pumpkin pie recipe for starters. Although we all love our usual pecan pumpkin pie recipe, this revolutionary pie without crust can definitely still complete the classic Thanksgiving vibes. Made with canned pumpkins with a dash of pumpkin spice and sweet delightful bites of brown sugar and oats, this dish is full of fall flavor. 
Tips for Making Crustless Pumpkin Pie
A pumpkin pie without the crust sure looks different. But it doesn't mean it's lacking in flavor and texture in any way. We made sure that this treat will be perfect for holidays, special dinners, or for just-because reasons. Here are some useful tips to make this no crust pumpkin pie recipe even more delicious:
Don't skip the eggs.

In making a

crust free pumpkin pie

, the filling is essentially a pumpkin custard. This scrumptious recipe relies on eggs to hold the whole dessert together.

Remove excess air bubbles.

After you've poured the pie mixture into the pan, knock it on the kitchen counter a few times. This removes the air bubbles that might pop up on the surface.

Make sure that the custard filling is not overbaked.

Custard cooks quickly when exposed to high temperatures, but you can avoid this. Try baking this crustless pie in a water bath or decrease the temperature slightly lower. It will help decrease the chance of your pie to weep and curdle.

Let the internal heat cook your pie until it's done.

The remaining heat will continue to cook the pie from within. Don't be afraid to take it out of the oven a little early. This will help with preserving the pumpkin custard from overbaking.

Let it cool completely

before you cover it with anything. Covering the crustless pie while it's hot increases the risk of excess water seeping back into it.

Top it with something you love.

We recommend topping it with a scoop of our luscious

vanilla ice cream recipe

and the original brown sugar mixture before serving. You can add nuts or chocolate drizzles to give it a personal touch and to satisfy you to your heart's content.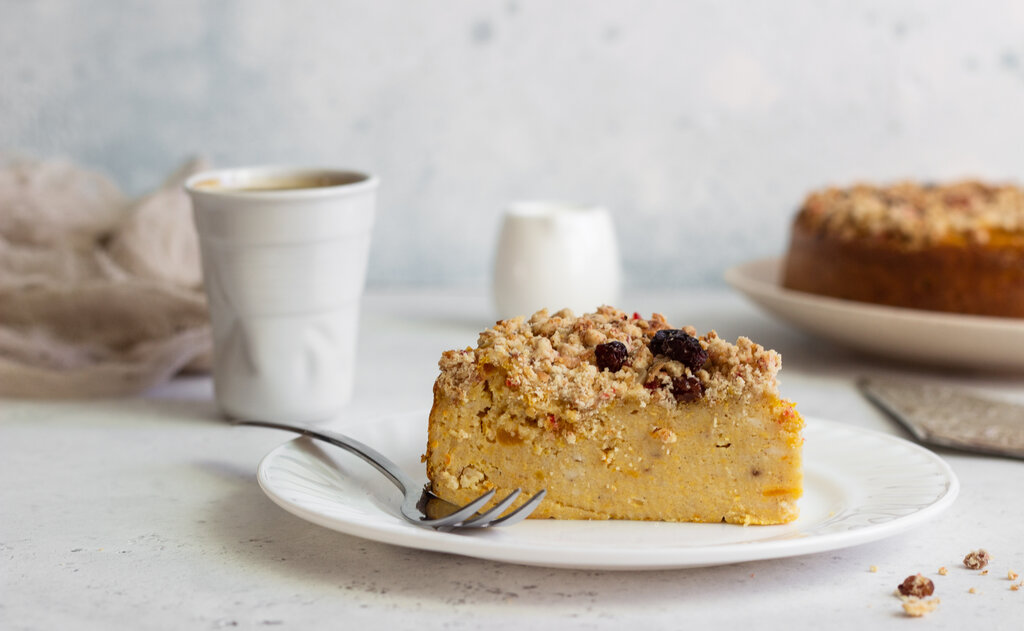 Crustless Pumpkin Pie Recipe
How To Make Crustless Pumpkin Pie Recipe
Feast on a crustless pumpkin pie with a soft and creamy pumpkin custard filling! It's made even more satisfying with drizzles of brown sugar on top. Shake things up a bit on your next holiday dinners with our revolutionary no crust pie recipe.
Additional:
4

hrs
15

mins
Ingredients
For Crustless Pumpkin Pie:
15

oz

canned pumpkin,

(1 can)

12

oz

evaporated milk,

(1 can), fat free

3

egg whites,

or ½ cup fat-free cholesterol-free egg product

½

cup

granulated sugar

½

cup

all-purpose flour,

preferably Gold Medal

1½

tsp

pumpkin pie spice

¾

tsp

baking powder

⅛

tsp

salt

2

tsp

orange peel,

grated
For Brown Sugar Oats Topping:
¼

cup

brown sugar,

packed

¼

cup

quick-cooking oats

1

tbsp

butter,

or margarine, softened
Instructions
Heat the oven to 350 degrees F. While the oven is heating, take a 10 x 1½-inch pie plate and spritz it with cooking spray.
Brown Sugar Oats Topping:
In a small bowl, mix the brown sugar, quick-cooking oats, and butter then set aside.
No Crust Pumpkin Pie:
Add the canned pumpkin, evaporated milk, egg whites, granulated sugar, all-purpose flour, pumpkin pie spice, baking powder, salt, and grated orange peel in a blender or food processor in the order listed.

Cover and blend or process until smooth.

Pour into the pie plate and then sprinkle with the brown sugar topping.

Bake for 50 to 55 minutes, or until a knife inserted in the center comes out clean.

Cool for 15 minutes, then refrigerate for about 4 hours, or until chilled.

Serve and enjoy your crustless pumpkin pie!
Recipe Notes
Remember to use canned pumpkin,

not

pumpkin pie filling, when making this recipe.

If you don't have any pumpkin pie spice at hand, don't worry. To substitute, you can use 2 teaspoons of ground cinnamon, 1 teaspoon ground ginger, ½ teaspoon ground nutmeg, ¼ teaspoon ground cloves, and ½ teaspoon of ground allspice.

You can also garnish this

easy crustless pumpkin pie

with fresh orange slices if desired.
Nutrition
Sugar:

25g

:

Calcium:

158mg

Calories:

208kcal

Carbohydrates:

36g

Cholesterol:

12mg

Fat:

5g

Fiber:

2g

Iron:

1mg

Potassium:

283mg

Protein:

6g

Saturated Fat:

2g

Sodium:

167mg

Vitamin A:

8437IU

Vitamin C:

4mg
Nutrition Disclaimer
Frequently Asked Questions
What can I use instead of evaporated milk in pumpkin pie?
Our recipe for crustless pumpkin pie can use skim milk as a substitute for the non-fat evaporated milk we originally used. You can also use condensed milk. It will give a sweeter flavor and a creamier and heavier texture. A 1½ cup of cream will also do.
What makes pie weep?
Weeping is what happens when our pie is overcooked or undercooked. In this case, the eggs in the custard filling cook fast and moisture tends to separate quickly which causes it to weep. It produces undesired sugary droplets of moisture on top of the pie that makes it wet and causes it to sag, leaving us with an unappealing look.
Can I leave my crustless pumpkin pie out overnight?
We do recommend that you refrigerate your pie immediately after it cools completely to room temperature. Uncovered pumpkin pie can safely last up to 2 hours. Anything beyond this period will have the pie developing bacteria. On the other hand, it will last for 2 to 4 days if stored properly inside the fridge.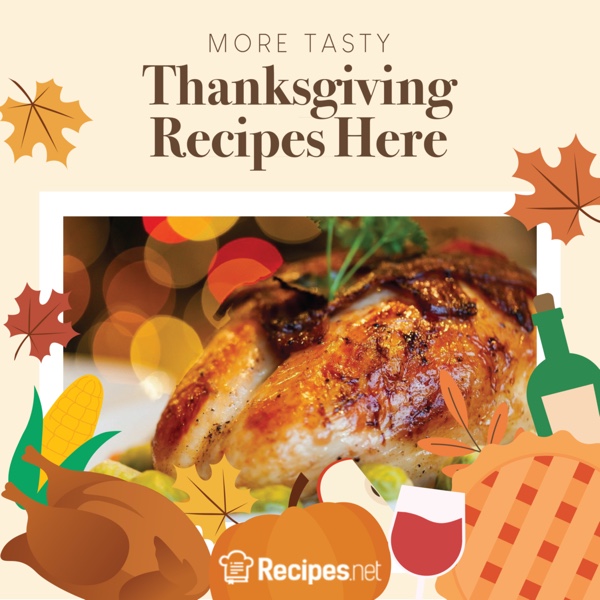 Conclusion
Put a twist on a classic dessert by turning it into a crustless pumpkin pie. Serve it with brown sugar and oats on top to your loved ones on holidays or special home dinners.
Topics: