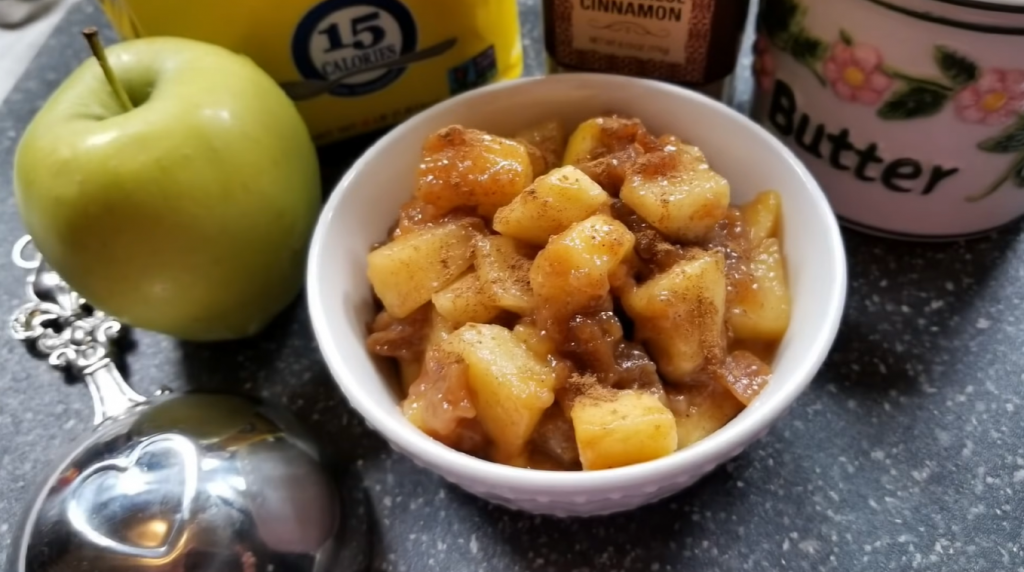 Homemade Stovetop Apple Pie Filling Recipe
How To Make Homemade Stovetop Apple Pie Filling
Cook up your apples in the easiest and best way with our homemade stovetop-cooked apple pie filling recipe which only takes less than 30 minutes to make!
Instructions
Peel, core, and slice the apples.
Melt the butter and cinnamon over medium heat. Stir in the apples, sugar, and 3 tablespoons of water.
Cover and cook, stirring occasionally for 4 to 6 minutes, or until very slightly softened.
In a small dish, combine the cornstarch and 2 tablespoons of water. Add to pan while stirring and continue to cook until the apples are soft (not mushy) and the filling has thickened.
Let bubble for 1 minute.
Let cool.
Recipe Notes
Some apples are juicier than others. For a thicker filling, combine 1 tablespoon of cornstarch with 1 tablespoon of water. Add a little at a time while the mixture is boiling until the desired consistency is reached.
Nutrition
Monounsaturated Fat: 

0.75g
Polyunsaturated Fat: 

0.15g