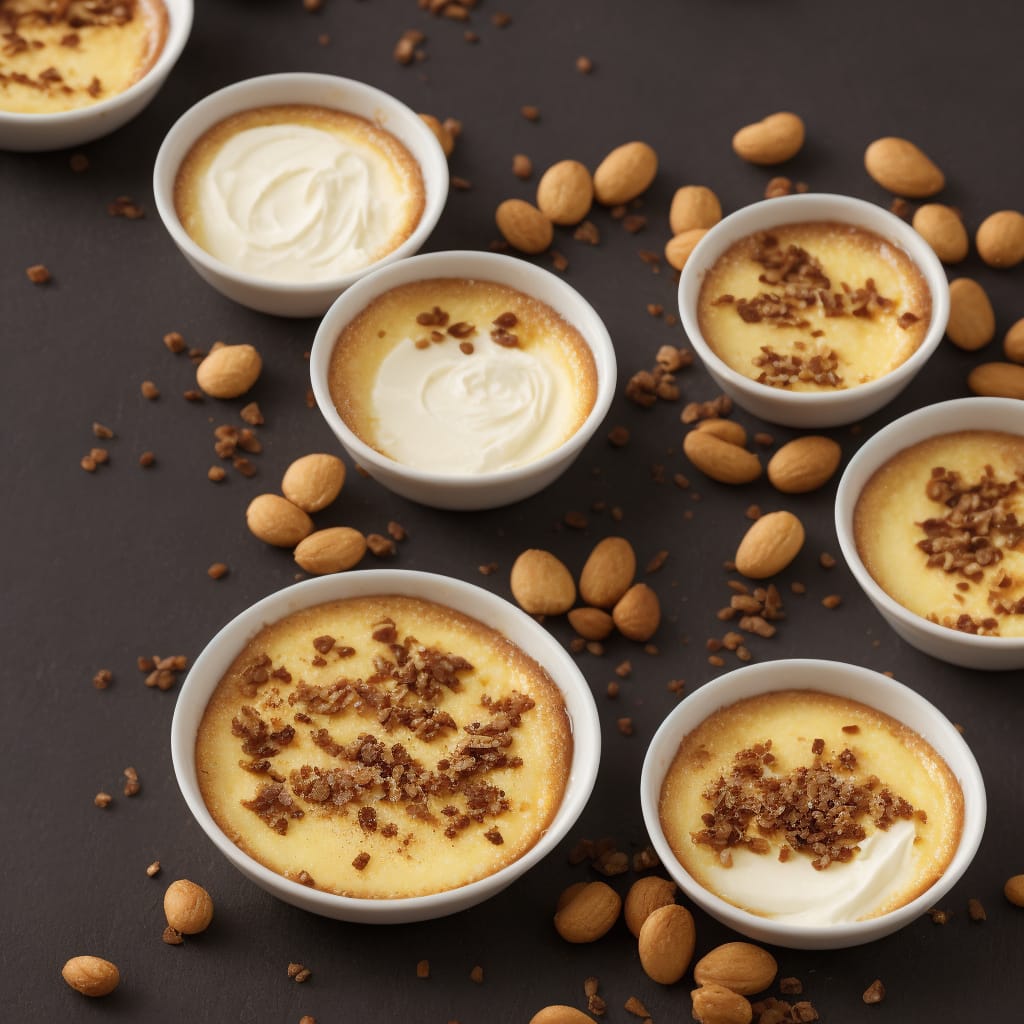 Easy 3-Ingredient Vanilla Creme Brûlée Recipe
How To Make Easy 3-Ingredient Vanilla Creme Brûlée
What better way to get you in a happy mood than having a slice of pie? These baked dishes are perfect for those who can't get enough of flaky pastries. From an apple variant to a lemon meringue, these pies pastries recipes will satisfy your pie and pastry cravings.
Ingredients
2 cups heavy cream
1 vanilla bean
1/2 cup granulated sugar
Instructions
Preheat the oven to 325°F (163°C).

In a saucepan, heat the heavy cream over medium heat until it starts to simmer.

Cut the vanilla bean in half lengthwise and scrape out the seeds. Add the seeds and the vanilla bean pod to the saucepan with the cream.

Remove the saucepan from the heat and let steep for 10 minutes.

In a separate bowl, whisk the sugar and eggs until well combined.

Slowly pour the warm cream into the egg mixture, whisking constantly.

Remove the vanilla bean pod from the mixture.

Divide the custard evenly among 4 ramekins.

Place the ramekins in a large baking dish and fill the dish with enough hot water to come halfway up the sides of the ramekins.

Bake for 40-45 minutes, or until the center of the custards is set but still slightly jiggly.

Remove the ramekins from the water bath and let cool to room temperature.

Once cooled, refrigerate for at least 2 hours to allow the custards to fully set.

Just before serving, sprinkle each custard with a thin layer of granulated sugar. Use a kitchen torch to caramelize the sugar until it forms a crispy topping.

Serve immediately and enjoy!
Nutrition
Calories :

420kcal

Total Fat :

14g

Saturated Fat :

2g

Cholesterol :

186mg

Sodium :

1513mg

Total Carbohydrates :

49g

Dietary Fiber :

5g

Sugar :

6g

Protein :

24g