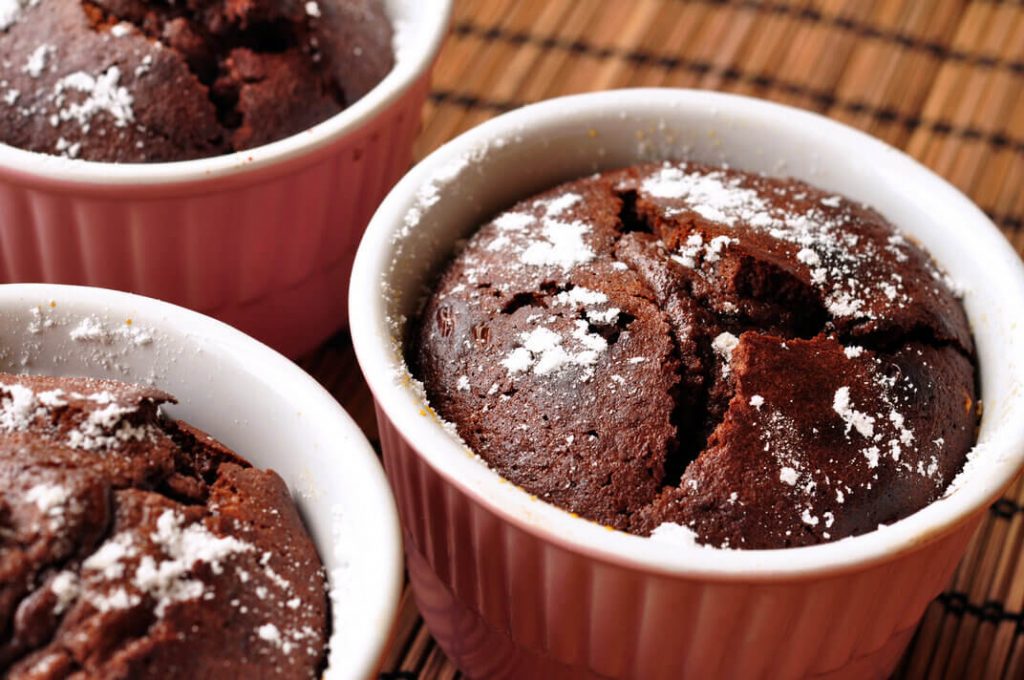 Chocolate Banana Soufflés Recipe
How To Make Chocolate Banana Soufflés
Bake your loved ones an indulgent yet light chocolate banana soufflés for Valentine's Day! These are fluffy and bursting with sweetness yet still healthy.
Instructions
Preheat over to 400 degrees F.
Coat four 6-ounce ramekins with butter-flavored cooking spray. Place on a baking sheet.
In a medium bowl, mash bananas and vanilla together.
Sift cornstarch and cocoa powder over bananas and stir well.
In another medium bowl, beat egg whites with sugar until they form soft peaks.
Fold ⅓ of egg whites into banana mixture.
When incorporated, fold in the rest of the egg whites.
Spoon mixture into ramekins.
Wipe the top ¼-inch collar of the ramekin to remove any excess batter so that the souffle will rise straight and place ramekins on a baking sheet.
Bake for 15 minutes.
Serve immediately. Enjoy!
Nutrition
Monounsaturated Fat: 

0.87g
Polyunsaturated Fat: 

0.34g