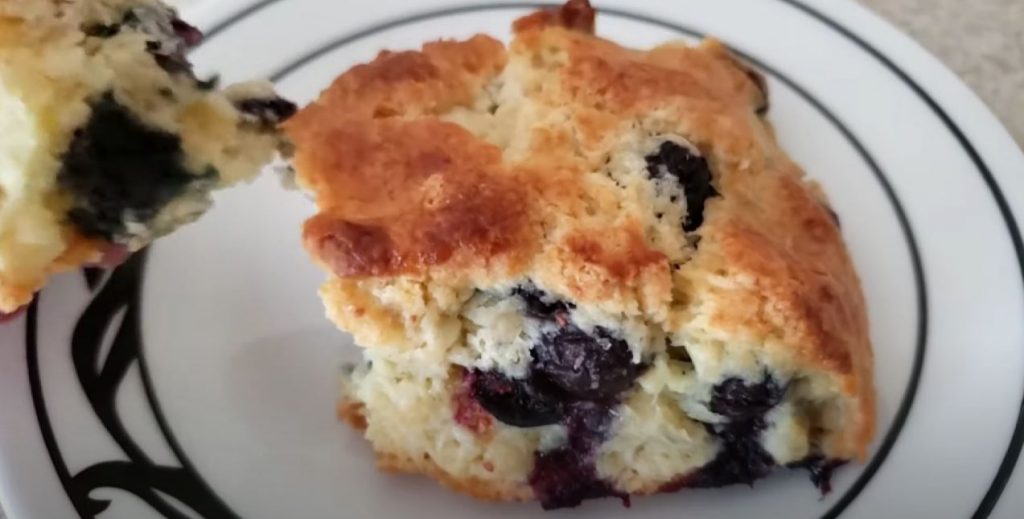 Blueberry Scones Recipe
How To Make Blueberry Scones
Munch on these fruity blueberry scones, with zesty lemon and bursting tart blueberries, topped with a creamy icing, for a delectable teatime snack!
Instructions
Preheat the oven to 400 degrees F.
Combine the flour, sugar, baking powder, lemon zest, and salt in a bowl.
Using a pastry blender, cut in the butter into the dry mix until the mixture resembles coarse crumbs.
Combine the eggs and heavy cream. Add the egg mixture into a well in the flour mixture, then mix untila dough forms.
Place the dough on a flat surface and add some of the blueberries. Gently fold the dough to mix in the berries. Repeat with the remaining berries, handling the dough as little as possible.
Pat or lightly roll dough into an 8-inch circle and cut into 8 wedges. Place the wedges 1-inch apart on an ungreased baking sheet. Brush with heavy cream and sprinkle with additional sugar.
Bake for 13 to 16 minutes or until golden. Remove the scones from the baking sheet, and let cool.
Icing:
Combine the powdered sugar and heavy cream in a bowl.
After scones are slightly cooled, place scones on a large plate and drizzle with icing.
Serve with coffee or tea, and enjoy!
Recipe Notes
If blueberries are frozen, do not defrost first.
Nutrition
Monounsaturated Fat: 

5.39g
Polyunsaturated Fat: 

1.07g